Photo Coverage: Attend the Tale! Meet the Company of Off-Broadway's Immersive SWEENEY TODD
Rehearsals are underway for the Tooting Arts Club production of Sweeney Todd: The Demon Barber of Fleet Street, music and lyrics by Stephen Sondheim, book by Hugh Wheeler from an adaptation by Christopher Bond, directed by Bill Buckhurst. The production begins performances on February 14, 2017 and officially opens on March 1, 2017 at the Barrow Street Theatre (27 Barrow Street). Tickets are now on sale through August 13, 2017.
Reprising their critically acclaimed performances from the original London Tooting production are British stage stars Jeremy Secomb (as Sweeney Todd), Olivier Award nominee Siobhán McCarthy (as Mrs. Lovett), Duncan Smith (as Judge Turpin) and Joseph Taylor (as Tobias). They are joined by Matt Doyle (as Anthony), Alex Finke (as Johanna), Betsy Morgan (as Pirelli & Beggar Woman) and Tony Award nominee Brad Oscar (as The Beadle). Secomb, McCarthy, Smith and Taylor will stay with the production for eight weeks only through April 9, 2017.
Beginning April 11, 2017, Tony Award nominee Norm Lewis (as Sweeney Todd), Tony Award nominee Carolee Carmello (as Mrs. Lovett), Jamie Jackson (as Judge Turpin) and John-Michael Lyles (as Tobias) join the cast.
This production of the classic tale of blood thirsty barber Sweeney Todd and resourceful pie shop proprietress Mrs. Lovett immerses audiences in a completely new theatrical experience. This Sweeney Todd comes to New York City following sold-out runs in London where the show debuted in Harrington's Pie and Mash Shop, the oldest continuously operating pie shop in the city, before transferring (by special arrangement with Cameron Mackintosh) to a West End venue on Shaftesbury Avenue. The working pie-shop environment will be re-created at the Barrow Street Theatre.
Photo Credit: Walter McBride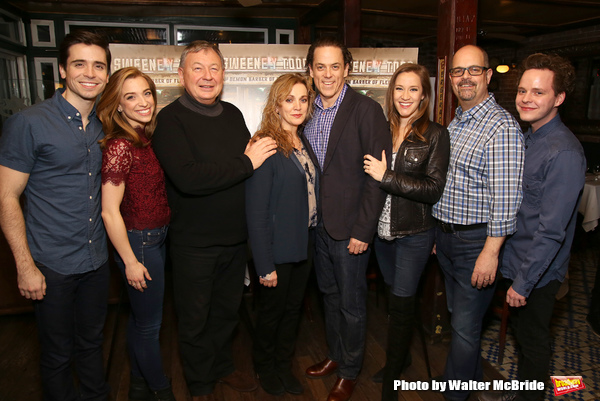 Matt Doyle
,
Alex Finke
,
Duncan Smith
,
Siobhan McCarthy
,
Jeremy Secomb
,
Betsy Morgan
,
Brad Oscar
and
Joseph Taylor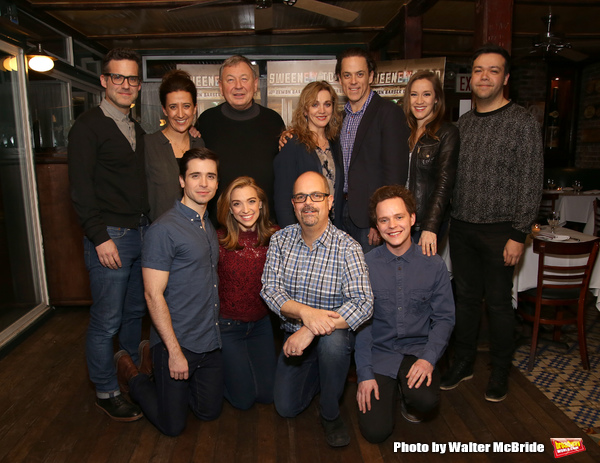 Front Row:
Matt Doyle
,
Alex Finke
,
Brad Oscar
,
Joseph Taylor
Back Row:
Bill Buck
hurst, Rachel Edwards,
Duncan Smith
,
Siobhan McCarthy
,
Jeremy Secomb
,
Betsy Morgan
and
Simon Kenny
Bill Buck
hurst and Rachel Edwards
Jeremy Secomb
and
Siobhan McCarthy
Jeremy Secomb
and
Siobhan McCarthy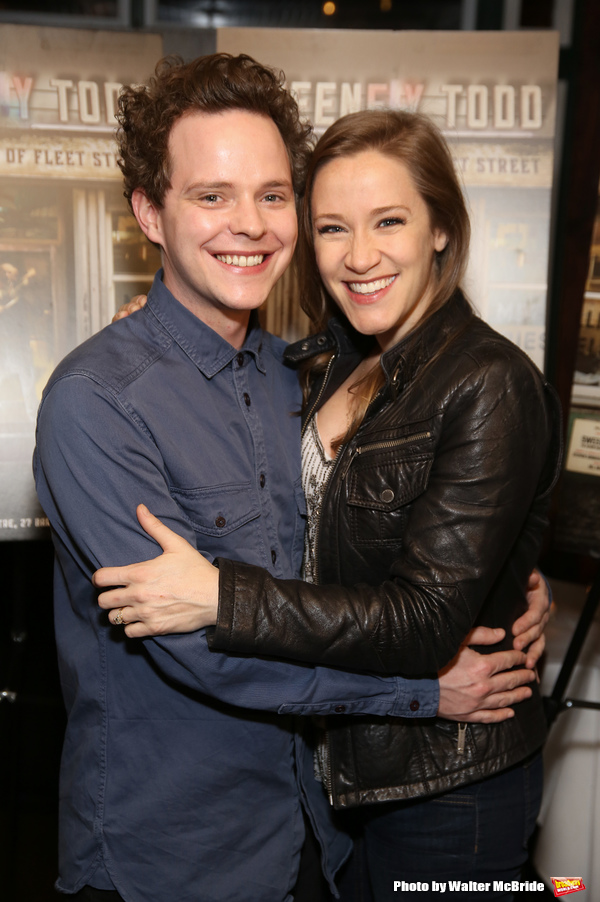 Joseph Taylor
and
Betsy Morgan
Duncan Smith
and
Brad Oscar
Matt Doyle
and
Alex Finke
Simon Kenny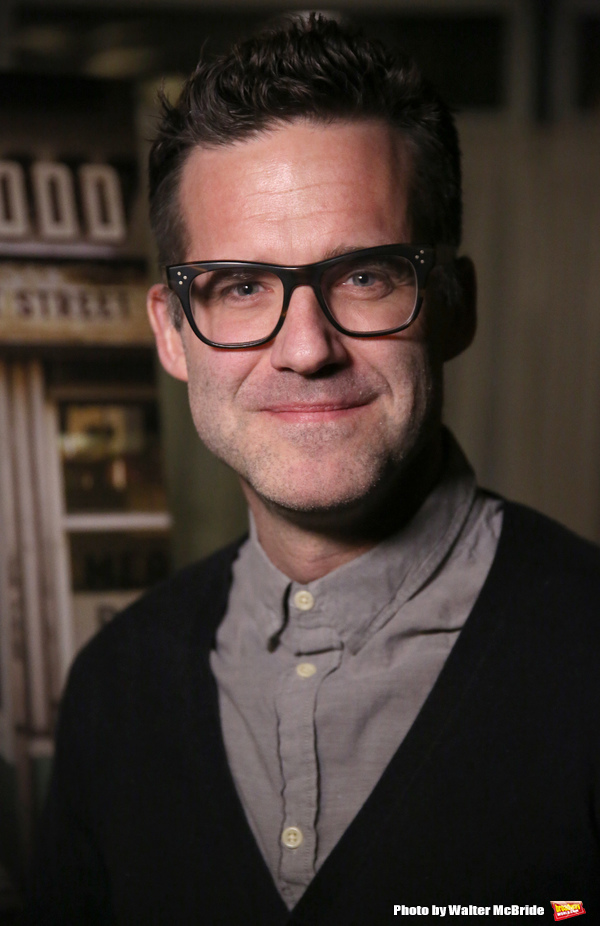 Bill Buck
hurst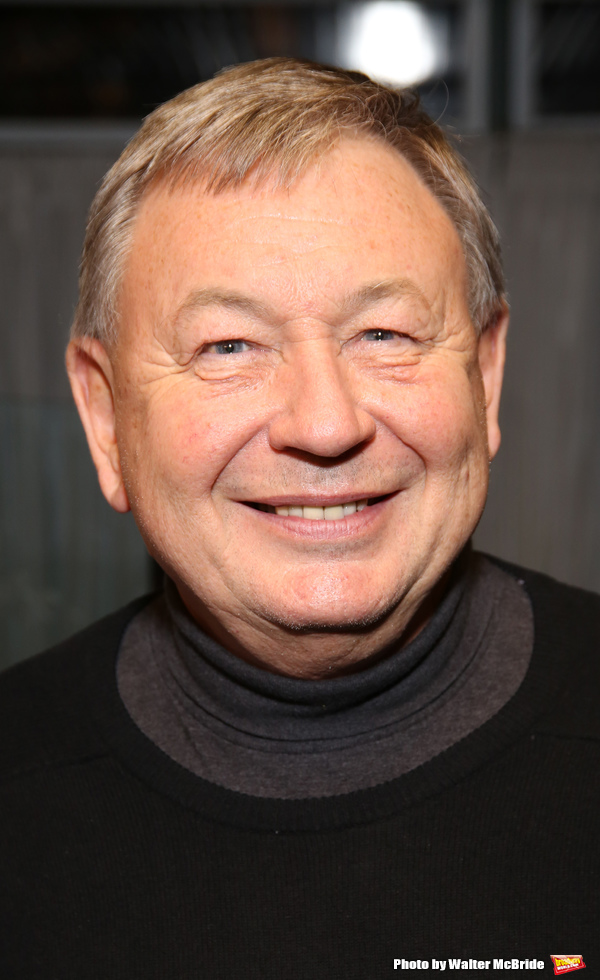 Duncan Smith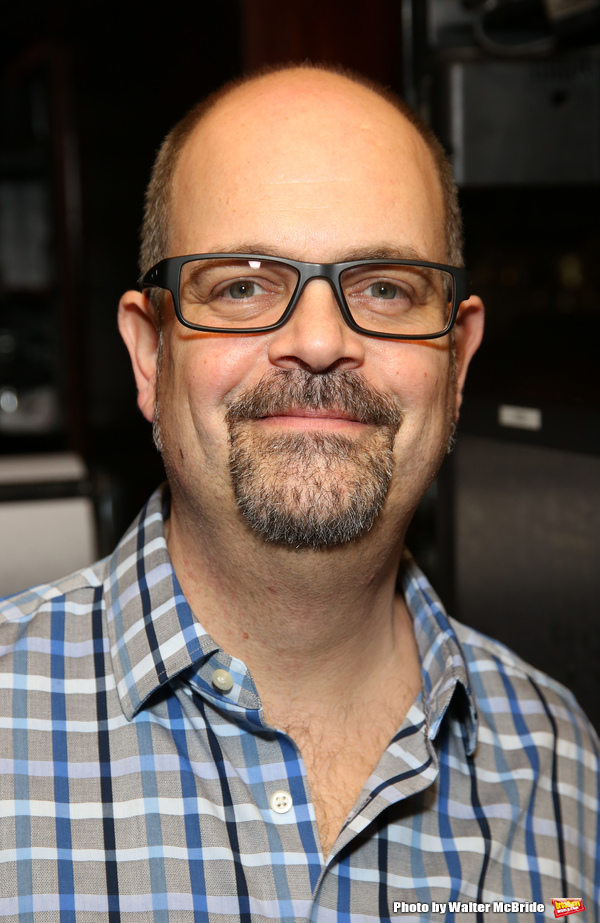 Brad Oscar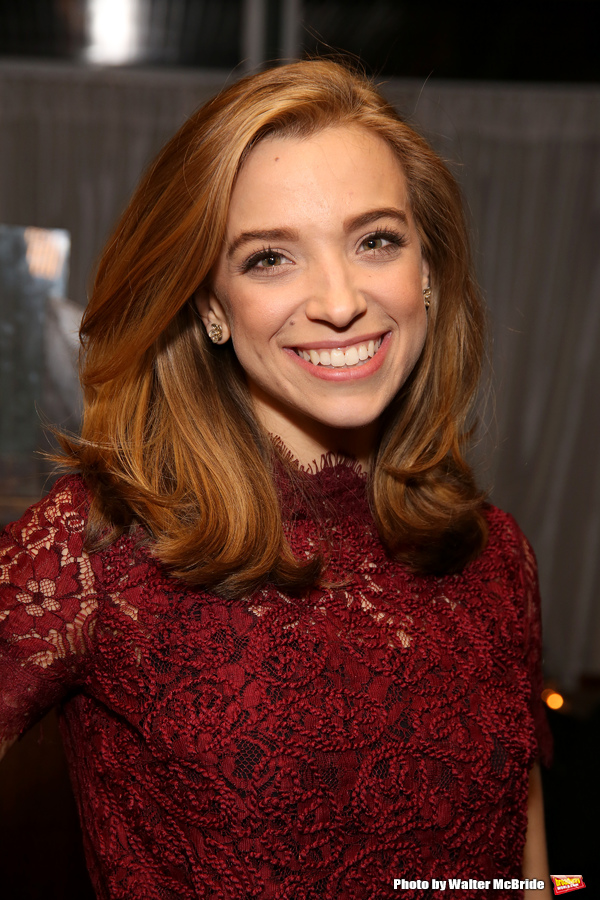 Alex Finke
Matt Doyle
Joseph Taylor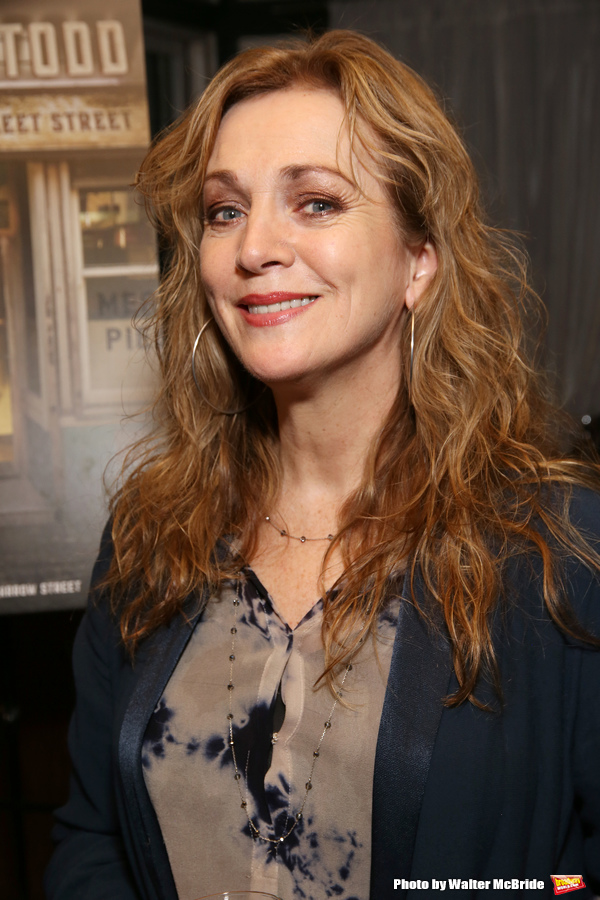 Siobhan McCarthy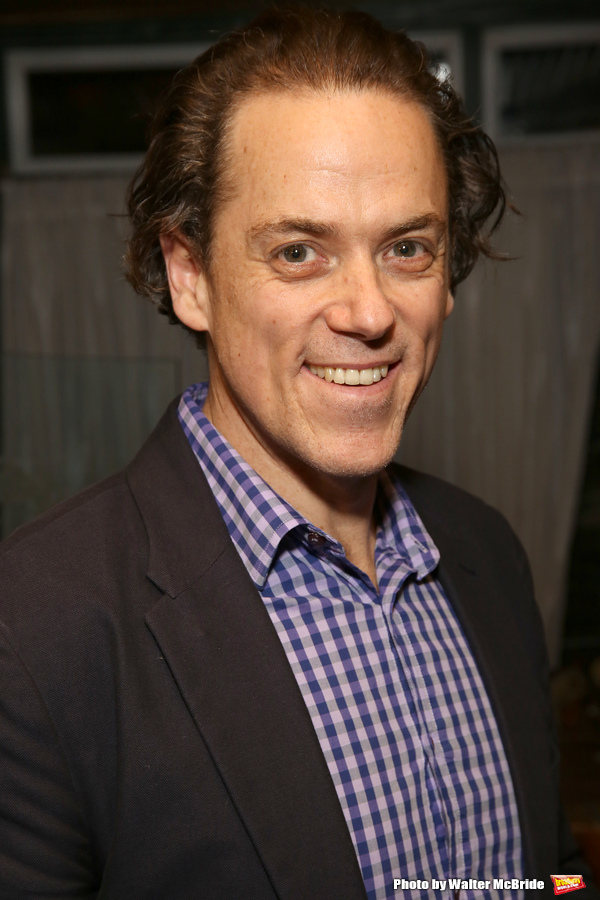 Jeremy Secomb
Jeremy Secomb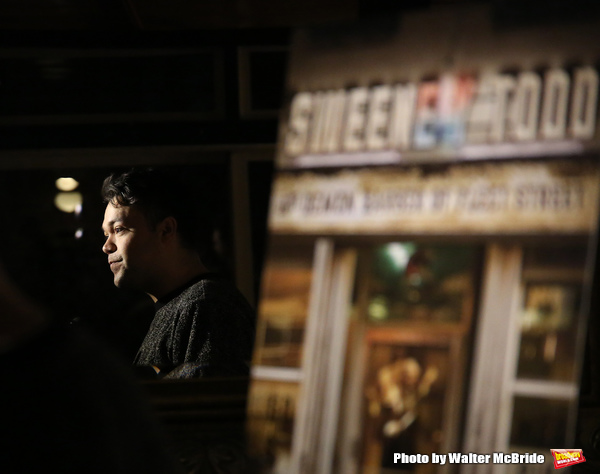 Simon Kenny