Photo Coverage: Actors' Fund's Jule Styne Celebration
A capacity crowd filled the Luckman Fine Arts Complex on Saturday night, and they thrilled to The Actors' Fund tribute to legendary Broadway composer Jule Styne.  David Galligan directed the 7th Annual Actors' Fund Winter Concert.
 
After the 24 piece orchestra led by John McDaniel opened the show with the Gypsy overture - Randy Graff walked out and delighted the audience with her performance of "Some People."  Randy Graff, Andrew Samonsky, Cathy Rigby, Mimi Hines, Karen Morrow, Ilene Graff, Steve Kirwan, Rod McKuen, Dale Kristien, Paul Ainsley and Gary Imhoff, Jason Alexander, Vicki Lewis, Charlotte Rae and Mark Smith, Jo Anne Worley, Robert Morse and Michael Nouri (in full drag), Alice Ripley, Sally Struthers (and her dog Bob), Bill Hutton, Carole Cook and Jon Maher, Nancy Dussault, Bruce Vilanch, Stefanie Powers, Leslie Uggams, Melissa Manchester, Sam Harris, Carol Channing and Tyne Daly also sung some of Styne's most beloved songs, from musicals such as Funny Girl, Bells Are Ringing, Do Re Mi, Peter Pan and Subways Are for Sleeping. 
At the end of the show, the cast assembled for the finale--"Make Someone Happy." Margaret Styne, Jule Styne's widow, was in attendance with many of her family members cheering the cast on. Visit
www.actorsfund.org
for more on The Actors' Fund.
Stage shots by Chris Kane, backstage photos (and second Cathy Rigby stage shot) by Bill Dow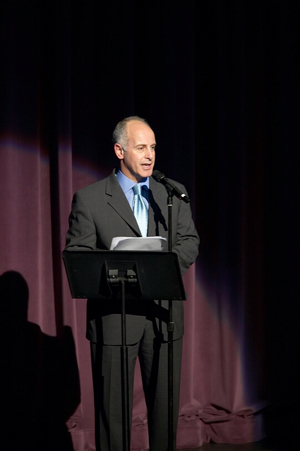 Joe Benincasa, Executive Director of the Actors' Fund

Alice Ripley

Rod McKuen and cast members

Robert Morse and Michael Nouri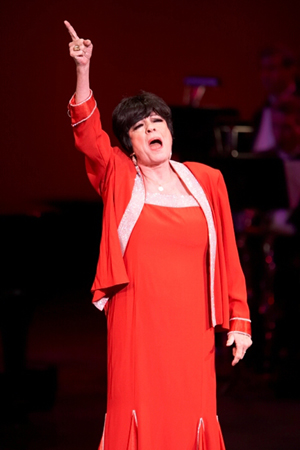 Joanne Worley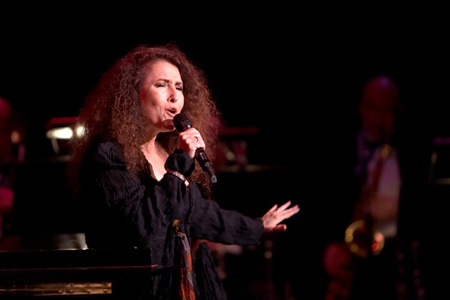 Melissa Manchester

Sally Struthers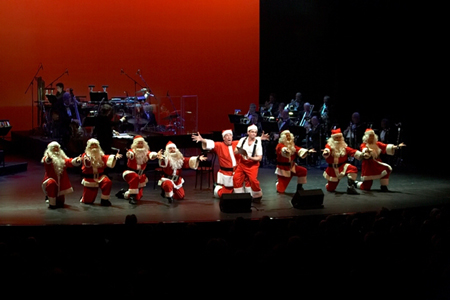 "Be a Santa"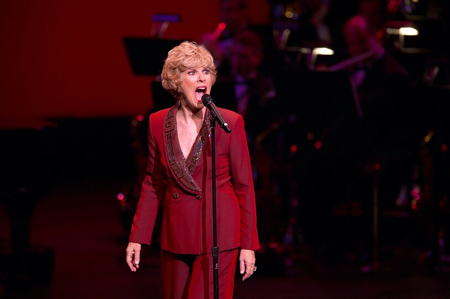 Karen Morrow

Jason Alexander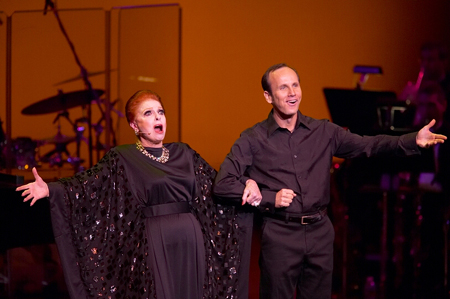 Carole Cook and Jon Maher

Andrew Samonsky

Randy Graff

Dale Kristien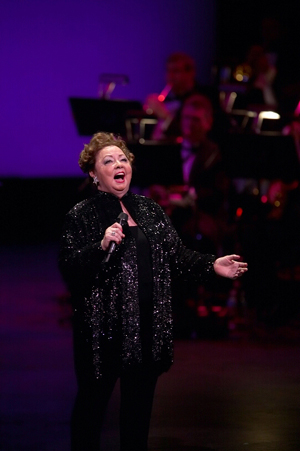 Mimi Hines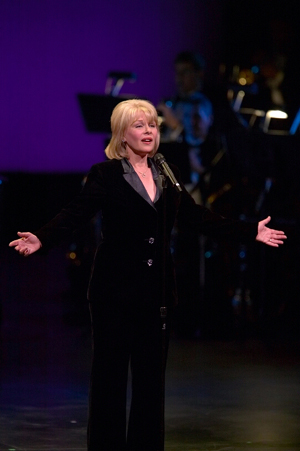 Ilene Graff

Cathy Rigby surprises the audience as she takes flight and sprinkes the audience with fairy dust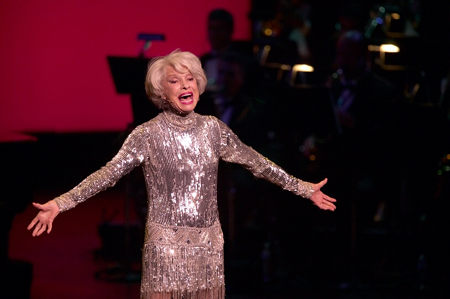 Carol Channing

Leslie Uggams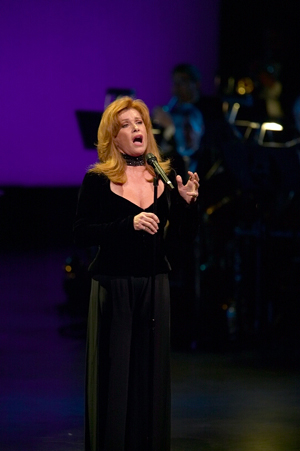 Stefanie Powers

Sam Harris

Bruce Vilanch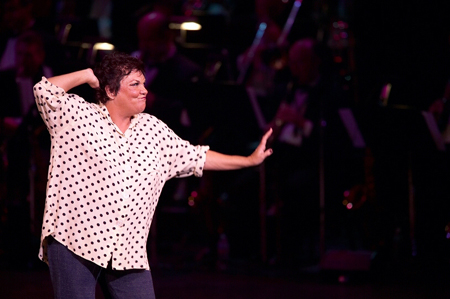 Tyne Daly

The cast takes a bow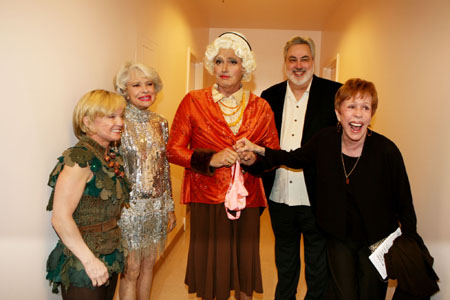 Cathy Rigby, Carol Channing, Michael Nouri, event sponsor Gene Dickey and Carol Burnett have fun backstage at intermission

Post-party fun with Melissa Manchester, Tyne Daly and Leslie Uggams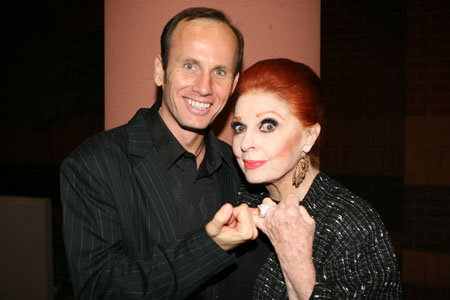 Jon Maher and Carole Cook, who performed "Together" in the show, reiterate they are good friends as they give the ASL sign for "friends"

Doris Roberts, Jason Alexander and Warren Stevens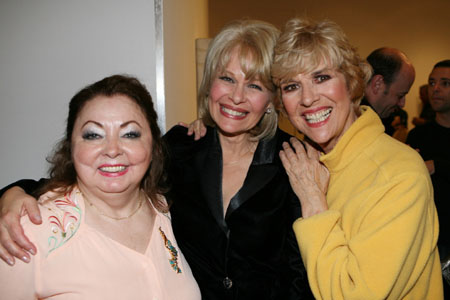 Mimi Hines, Ilene Graff and Karen Morrow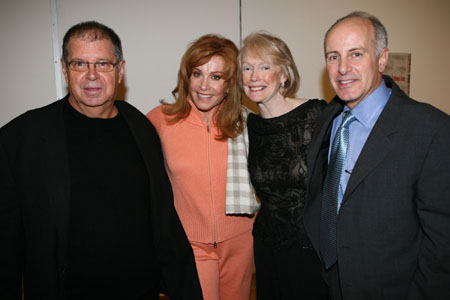 Celebrating a success with Director David Galligan, Stefanie Powers, Margaret Styne and Joe Benincasa

Nancy Dussault and Brenda Vaccaro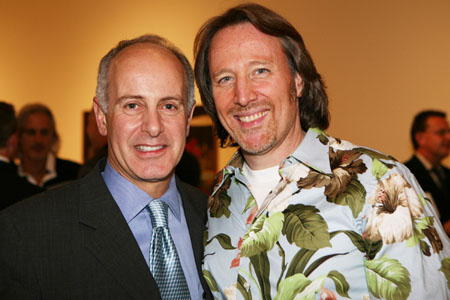 Actors' Fund Executive Director Joe Benincasa with the show's Musical Director John McDaniel

Margaret Styne (widow of Jule Styne), flanked by her children, was on hand for and thrilled with the program

---
Shop BroadwayWorld

Shop this season's new musicals! Get dressed up for a night at the theatre, or just a night at home, with merch from some of Broadway's biggest hits including SOME LIKE IT HOT, KIMBERLY AKIMBO, and more!
---
Related Stories