Photo Coverage: 'Across The Universe' Premieres in Toronto
Julie Taymor's up-coming film Across the Universe premiered during the Toronto Film Festival 2007 at Roy Thomson Hall, Toronto, Canada. September 10.
Stars of the film include Jim Sturgess, Evan Rachel Wood, Bono and Eddie Izzard plus Joe Cocker and Dana Fuchs.
"At once gritty, whimsical and highly theatrical, Revolution Studios' Across The Universe is a groundbreaking movie musical, springing from the imagination of renowned director Julie Taymor (Broadway's The Lion King) and writers Dick Clement & Ian La Frenais (The Commitments), that brings together an original story and 30 revolutionary songs including: 'Hey Jude,' 'I Am the Walrus' and 'All You Need is Love,' that defined a generation?" declare press materials.
"A love story set against the backdrop of the 1960s amid the turbulent years of anti-war protest, mind exploration and rock 'n roll, the film moves from the dockyards of Liverpool to the creative psychedelia of Greenwich Village, from the riot-torn streets of Detroit to the killing fields of Vietnam. The star-crossed lovers, Jude and Lucy, along with a small group of friends and musicians, are swept up into the emerging anti-war and counterculture movements, with Dr. Robert Mr. Kite as their guides. Tumultuous forces outside their control ultimately tear the young lovers apart, forcing Jude and Lucy against all odds to find their own way back to each other."
Across The Universe opens in select theatres for an early engagement on September 14; and nation-wide September 21.  For more information visit www.acrosstheuniverse.com
Photos by Walter McBride/Retna Ltd.

Evan Rachel Wood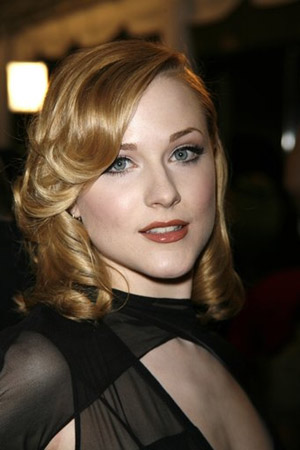 Evan Rachel Wood

Jim Sturgess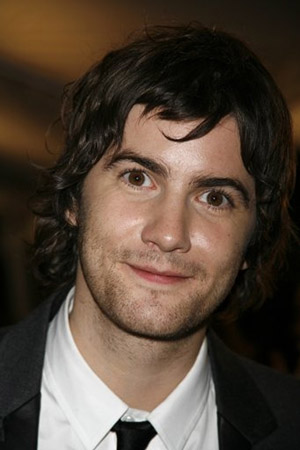 Jim Sturgess

Joe Anderson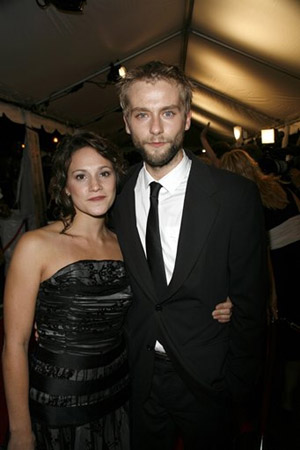 Nicole Berger and Joe Anderson

Martin Luther

Martin Luther

T.V. Carpio

T.V. Carpio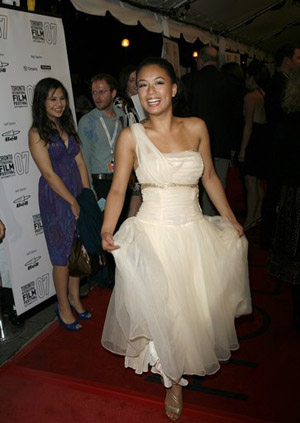 T.V. Carpio

Evan Rachel Wood and Jim Sturgess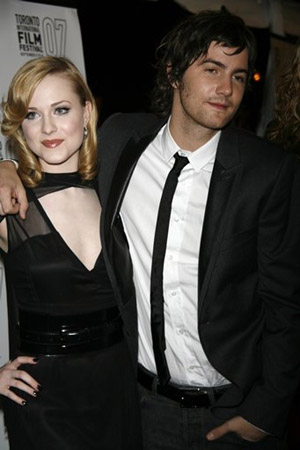 Evan Rachel Wood and Jim Sturgess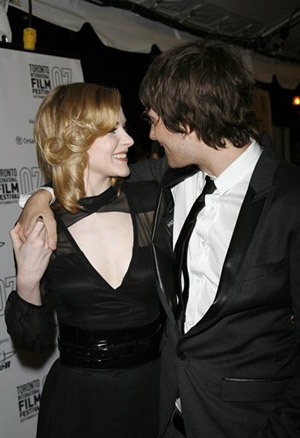 Evan Rachel Wood and Jim Sturgess

Jim Sturgess and Dana Fuchs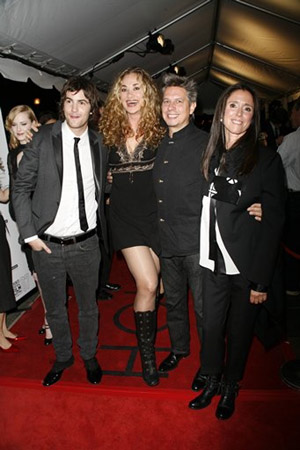 Evan Rachel Wood, Jim Sturgess, Dana Fuchs, Elliot Goldenthal and Director Julie Taymor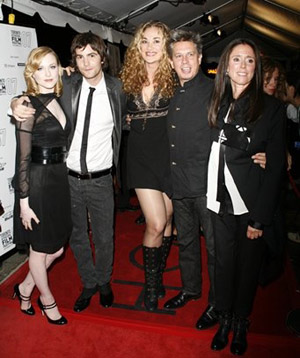 Evan Rachel Wood, Jim Sturgess, Dana Fuchs, Elliot Goldenthal and Director Julie Taymor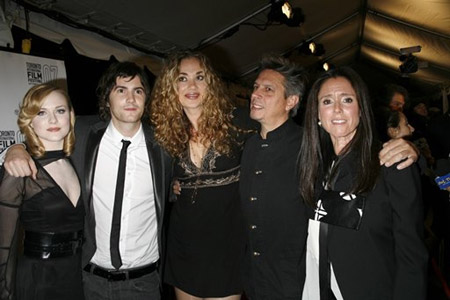 Evan Rachel Wood, Jim Sturgess, Dana Fuchs, Elliot Goldenthal and Director Julie Taymor