Photo Coverage: AVENUE Q's Final Performance On Broadway - Arrivals
AVENUE Q, the Tony Award-winning musical that has delighted and surprised theatergoers since it first arrived on Broadway in 2003, had another surprise in store when the musical's producers announced from the stage at the conclusion of the show's final Broadway performance at theJohn Golden Theatre (252 W. 45 St.) on September 13, 2009 that AVENUE Q will, in fact, move to a new address in the Times Square neighborhood and begin performances on October 9 at New World Stages (340 W. 50 St.). BroadwayWorld.com was there as the stars arrived for the final show.
The musical's Broadway producers Kevin McCollum, Robyn Goodman and Jeffrey Sellerannounced that AVENUE Q - the hilarious and enormously popular musical about a group of 20-something people and puppets who live as neighbors in an outerborough of NYC -- will be presented at New World Stages as it was on Broadway, with director Jason Moore, creatorsRobert Lopez, Jeff Marx and Jeff Whitty, as well as the show's designers, choreographer, musical team and, of course, its cast of colorful, furry, outrageous puppets participating in the transfer. Casting for the Off-Broadway engagement of AVENUE Q is TBA. The musical will be produced at New World Stages by Kevin McCollum, Robyn Goodman, Jeffrey Seller, TheVineyard Theatre and The New Group.
Research indicates that this transfer is unprecedented, marking the first time that a Broadway musical has, indeed, moved to an Off-Broadway theatre.
About the decision to keep AVENUE Q running in New York, Mr. McCollum says, "AVENUE Q is about all of us, so why should it close? People arrive in New York every day hoping to make their dreams come true, so as long as they're here, we're here! It's just one of the funniest, wittiest and wisest musicals ever written and the more you see it, the more you love it."
Winner of three 2004 Tony Awards for Best Musical, Best Score (Messrs. Lopez and Marx) and Best Book of a Musical (Mr. Whitty), AVENUE Q became an overnight sensation on Broadway in July 2003, having transferred to the John Golden Theatre from a wildly successful, extended and sold-out engagement Off-Broadway at The Vineyard Theatre in Union Square.
During its six-plus years on Broadway, AVENUE Q played a total of 2,534 performances, surpassing such musicals as THE PRODUCERS, OKLAHOMA! and ANNIE to become, at present, the 20th longest-running show in Broadway history.
Some 2 million people have seen AVENUE Q on Broadway, with countless others having enjoyed the musical in London's West End and on the show's enormously successful U.S. National Tour. On Broadway, the musical attracted audiences including a former President (Bill Clinton), a U.S. Senator (Hillary Clinton), celebrities including Tom Hanks, Diana Ross, Zac Efron, Kelly Clarkson, Carol Burnett, Charlton Heston, Sarah Jessica Parker and Matthew Broderick, Hillary Swank, Jennifer Aniston, Sean Penn and Judge Judy, all of whom have enjoyed the wit and wisdom of the musical with such popular songs as "It Sucks to be Me," "Everyone's a Little Bit Racist," "The Internet is for Porn" and "Schaudenfreude."
A musical about 20-somethings who move to the city with big dreams and tiny bank accounts, AVENUE Q has music and lyrics by Robert Lopez and Jeff Marx, book by Jeff Whitty, and is directed by Jason Moore. Based on an original concept by Robert Lopez and Jeff Marx, with puppets conceived and designed by Rick Lyon, AVENUE Q has musical supervision by Stephen Oremus, choreography by Ken Roberson, scenic design by Anna Louizos, costume design byMirena Rada, lighting design by Howell Binkley, and sound design by Acme Sound Partners. General management is by Ken Davenport, Davenport Theatrical Enterprises.
Critics have called AVENUE Q "A breakthrough musical of a very different stripe...savvy, sassy and delicious," - The New York Times, and "one of the funniest shows you're ever likely to see," - Entertainment Weekly; and The Washington Post stated that "AVENUE Q rekindles your faith in the American musical." "A witty, inventive charmer." New York Times
At the 499-seat theatre at New World Stages, AVENUE Q will perform Mondays, Wednesdays, Thursdays and Fridays at 8 p.m., Saturdays at 2 and 8 p.m. and Sundays at 3 and 7:30 p.m. Tickets will range in price from $86.50 to $66.50. TICKETS FOR "AVENUE Q" AT NEW WORLD STAGES ARE ON-SALE NOW AT TELE-CHARGE 212 239 200 or www.telecharge.com
Or visit the Avenue Q website at www.avenueq.com
Photos by Peter James Zielinski

Sarah Stiles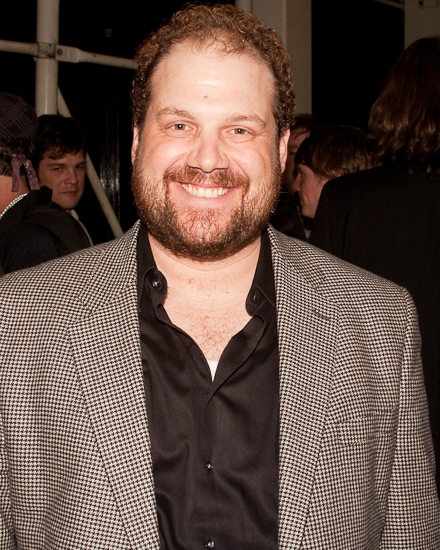 Jordan Gelber

Stephanie D'Abruzzo

 Kristen Anderson-Lopez, Marcy Heisler and Zina Goldrich and Bobby Lopez

Andy Blankenbuehler and wife

Anthony Barrile with Guest

Robyn Goodman, Walter Bobbie, Anna Louizos, and Guest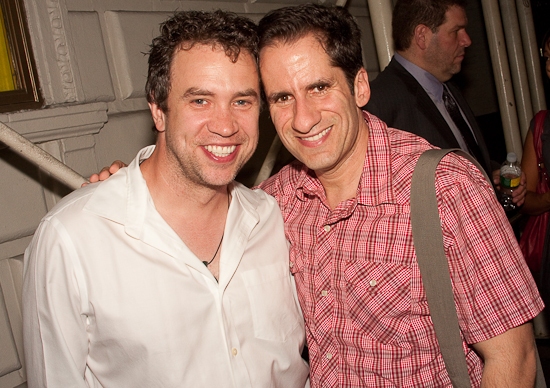 James Wesley and Seth Rudetsky 

Kevin McCollum

Marsha Mason

Amanda Green and Walter Bobbie 

Rick Lyon and Stephanie D'Abruzzo

Choreographer Ken Roberson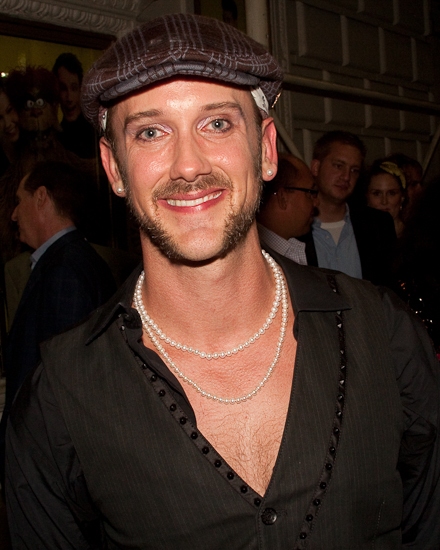 Jeff Whitty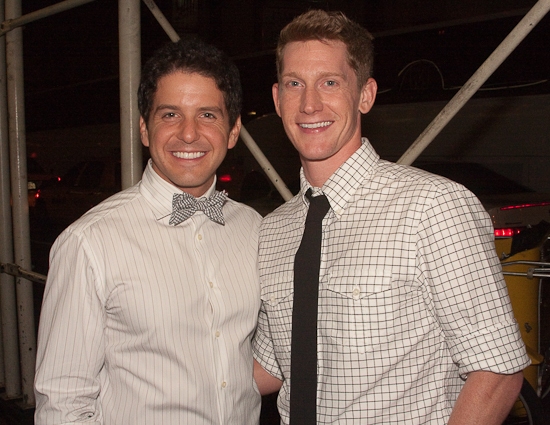 Howie Michael Smith and Jamison Scott

Carey Anderson and Devon Goffman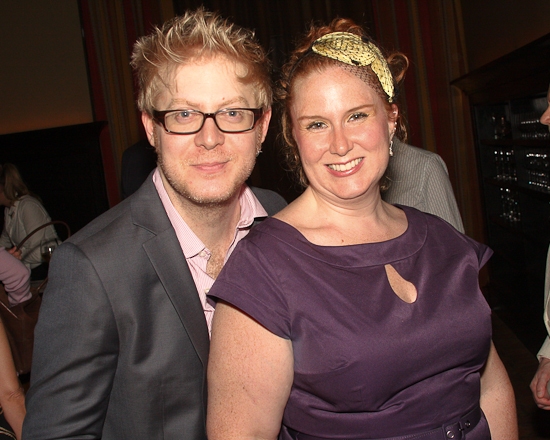 Matt Schreiber and Sirius XM's Julie James