Photo Blast from the Past: Carl & Estelle Reiner
Welcome to BroadwayWorld.com's 'Photo Blast From the Past' series. Featuring some of the collected theatre gem's of BroadwayWorld's own senior photographer Walter McBride, the series will feature images from his archives of theatre and Hollywood related gems.
Today, we're featuring Carl Reiner and his wife Estelle Reiner in 1984. Reiner performed in several Broadway musicals, including Inside U.S.A., and Alive and Kicking, and had the lead role in Call Me Mister. In 1950, he was cast by producer Max Leibman in Sid Caesar's Your Show of Shows, appearing on air in skits while also working alongside writers such as Mel Brooks and Neil Simon. Reiner began his directing career on the Van Dyke show. After that show ended its run, Reiner's first film feature was an adaptation of Joseph Stein's play Enter Laughing (1967), which in turn was based on Reiner's semi-autobiographical 1958 novel of the same name.  Probably the best-known films of his early directing career were the cult comedy Where's Poppa? (1970), starring George Segal and Ruth Gordon, Oh, God! (1977) with George Burns and The Jerk (1979) with Steve Martin.
Photo Credit: Walter McBride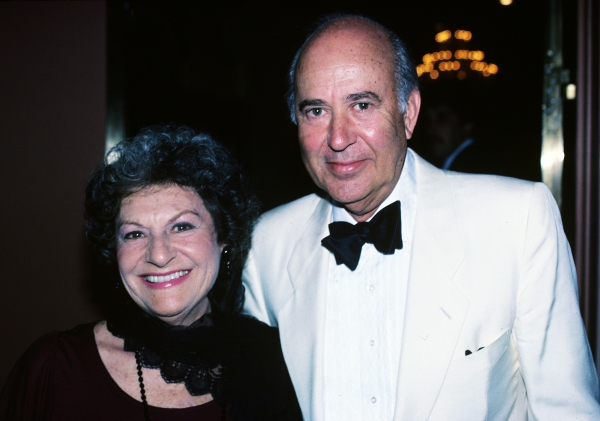 Carl Reiner & wife Estelle Reiner in 1984, New York City.