O WESTERN WIND Concert Celebrates 50 Years Of Western Wind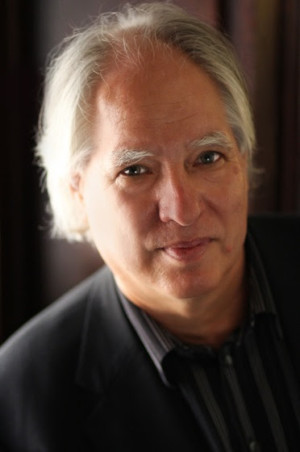 The Grammy-nominated Western Wind vocal sextet will present O Western Wind... celebrating the 50th Anniversary of The Western Wind Vocal Ensemble which began in 1969. The 50th Anniversary Gala Concert will be Saturday, March 23 at 8:00 pm at Merkin Concert Hall (129 West 67th Street, New York City). A Gala Reception at the hall will follow the concert. The event will honor the 50-year career of founding member and countertenor William Zukof, who will be stepping down from his singing role in August 2019. Gala Tickets are available at WesternWind.org and concert tickets are available at KaufmanMusicCenter.org.
The concert will include highlights from each of the five decades of The Western Wind and a new work by fellow founding member, Elliot Z. Levine. The program will include works sung in the ensemble's first concerts from 1969-1972 by Claudio Monteverdi, Orlando di Lasso, Guillaume Costeley, and Orazio Vecchi; early American Music from the ensemble's first recording for NONESUCH Records which was nominated for a Grammy in 1973; Judeo Spanish Songs and other selections from The Western Wind's Judaica series of 9 radio programs created for public radio; arrangements of songs by Duke Ellington, & Rogers & Hart; and works written for the ensemble from the '70's to today by William Bolcom, Ronald Gold, Robert Dennis, Tania León & Michel Camilo, Eric Salzman, Meredith Monk, Matthew Harris, Martha Sullivan and Elliot Z. Levine.
Western Wind members are Linda Lee Jones and Gayla D. Morgan, sopranos, William Zukof, countertenor, Todd Frizzell, tenor, David Vanderwal, tenor, and Elliot Z. Levine, baritone. They will be joined by Patricia Davis on violin.
O Western Wind... will be performed one night only Saturday, March 23 at 8:00 pm.
Tickets for the March 23 concert are $50, $100 general admission and can be purchased online at The Merkin Hall box office or online at: http://www.kaufmanmusiccenter.org/mch/event/the-western-wind-50th-anniversary-gala/. (The $100 ticket includes the post-concert party.)
Special Gala Tickets that includes a contribution are available at http://www.westernwind.org/concerts.html
Running Time: 1:45
Website: westernwind.org