New Works by Dominique Morisseau, Lemony Snicket and More Slated for Berkeley Rep's 2017-18 Season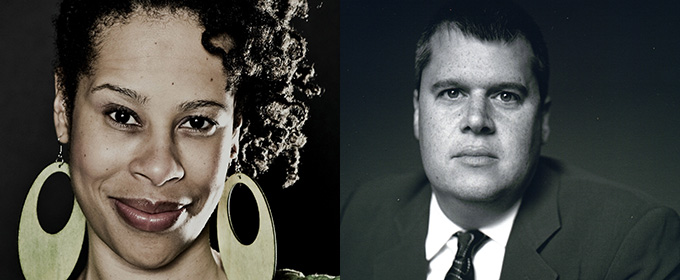 Berkeley Repertory Theatre today announced a collection of seven productions for its 2017-18 subscription season.
Featured in the season are new and classic works by Tony Kushner, Julia Cho, Daniel Handler (Lemony Snicket), Dominique Morisseau, Nilaja Sun, Lillian Hellman, directed by Tony Taccone, Lisa Peterson, Des McAnuff, and Ron Russell. The season includes two world premieres and one West Coast premiere. Casting for each production will be announced later.
The 2017-18 season is bookended by two major presentations: It opens with the world premiere of AIN'T TOO PROUD-THE TEMPTATIONS, penned by Morisseau and directed by McAnuff, and closes with the Bay Area's first major production of Kushner's epic Angels in America in over 20 years - and the first to be directed by Taccone at Berkeley Rep.
The 2017-18 season also honors the 20th anniversary of Michael Leibert Artistic Director Tony Taccone. Taccone, who announced his 2019 departure earlier this year, directs three productions next season: Imaginary Comforts, or The Story of the Ghost of the Dead Rabbit and both parts of Angels in America, Millennium Approaches and Perestroika. Taccone's history with this Pulitzer Prize-winning work stems from its very origins in 1988, when as artistic director of San Francisco's Eureka Theatre, he commissioned the work and, in 1991, co-directed the world premiere performances of the entire piece. Imaginary Comforts marks Handler's second collaboration with Taccone and was developed at The Ground Floor: Berkeley Rep's Center for the Creation and Development of New Work.
Rounding out the season are two recent works by a broad range of theatrical voices, plus one mid-century classic that speaks to current times: Julia Cho's bristling Office Hour, directed by Berkeley Rep's associate director Lisa Peterson; virtuoso artist Nilaja Sun in the West Coast premiere of her latest one-woman show, Pike St.; and Lillian Hellman's classic and timely Watch on the Rhine, also directed by Peterson.
"Both in terms of content and form, every play in the 2017-18 season is a radical attempt to reveal something about how we live," states Taccone. "From Dominique Morisseau to Lemony Snicket, from Julia Cho to Tony Kushner to Lillian Hellman to Nilaja Sun...these writers have something to tell us, with a sense of political urgency, as they re-imagine the world in a way that's entertaining, insightful, and ultimately irresistible."
---
THE 2017-18 SEASON
In 2017, Billboard Magazine named The Temptations "the greatest R&B group of all time." In 1960, they were five young guys on the streets of Detroit when they were discovered by Berry Gordy, who signed them to his legendary new label. After 24 attempts, they finally had a hit, and the rest is history: how they met, how they rose, the groundbreaking heights they hit and how, as the nation fell into civil unrest, personal and political conflicts threatened to tear the group apart. Detroit native and Kennedy Prize-winning playwright Dominique Morisseau (Pipeline, The Detroit Projects), Olivier Award-winning choreographer Sergio Trujillo, and two-time Tony Award-winning director Des McAnuff (Jersey Boys, The Who's Tommy) bring to life this thrilling story of brotherhood, family, loyalty, and betrayal. AIN'T TOO PROUD-THE TEMPTATIONS features iconic hits like "My Girl," "Just My Imagination," and "Papa Was a Rolling Stone," plus the signature dance moves that made the "Classic Five" Temptations part of our cultural history forever. Starts in August 2017.
Tony Kushner's Pulitzer Prize- and Tony Award-winning Angels in America: A Gay Fantasia on National Themes finally arrives at Berkeley Rep in its entirety, directed by artistic director Tony Taccone. This will be the first major production of this two-part masterpiece in the Bay Area since 1994 and marks the first time Taccone directs it at Berkeley Rep. Commissioned by San Francisco's Eureka Theatre while Taccone was serving as artistic director, and first staged 26 years ago in a production co-directed by Taccone at Center Theatre Group in Los Angeles, this fierce and astounding two-part drama is at once an epic exploration of American politics, gay identity, and mythology and a personal story of love and loyalty. In today's socio-political climate, Kushner's universal message of compassion and inclusion makes Angels in America as timely as ever. Part One: Millennium Approaches and Part Two: Perestroika will be performed in repertory. Starts in March 2018.
Best known for the beloved children's novels A Series of Unfortunate Events he wrote as Lemony Snicket - and which he has recently adapted into an acclaimed series for Netflix - Daniel Handler brings his relentlessly mischievous style to a new play for adults. Imaginary Comforts, or The Story of the Ghost of the Dead Rabbit, directed by Tony Taccone and developed at The Ground Floor: Berkeley Rep's Center for the Development of New Work, will have its world premiere this fall. Taccone and Handler first collaborated on the world premiere production of Lemony Snicket's The Composer is Dead during Berkeley Rep's 2010-11 season. Fantastical and wise, hilarious and sobering, Imaginary Comforts celebrates ordinary people trying to make sense out of life in the midst of endless, comedic chaos that includes a bumbling rabbi, a hysterical widow, and, yes, the ghost of a dead rabbit. Starts in October 2017.
Written in 1941 by activist playwright Lillian Hellman, Watch on the Rhine is a timely examination of moral obligation, sacrifice, and what it means to be American. Set in the fraught days leading up to the U.S. engagement in World War Two, the work explores Hellman's own anti-fascist beliefs and demonstrates her distinctive ability to weave strong politics with personal stories of individual struggles. Directed by Berkeley Rep associate director Lisa Peterson, in a co-production with the Guthrie Theater. Starts in November 2017.
After enthralling audiences with Aubergine in 2016, with her deeply moving portrayal of characters finding redemption through empathy, playwright Julia Cho returns to Berkeley Rep with Office Hour, a searing and heartrending play about otherness, paranoia, and our essential human need for connection. Cho centers her story around a university instructor's fear of live shooter scenario, carefully balancing both the characters' and the audience's expectations about possible outcomes and the motivations of a reticent and mysterious student. Directed by Lisa Peterson. Starts in February 2018.
Virtuoso performer Nilaja Sun's award-winning hit No Child... captivated audiences at Berkeley Rep and nationwide in 2008. Now she delivers Pike St., a new critically acclaimed solo show about Evelyn, a single mother who fights for the survival of her family in the face of a threatening hurricane. Directed by her longtime collaborator Ron Russell, Sun portrays three generations of a Puerto Rican family and the vibrant characters of New York's Lower East Side in a story of tribulation, perseverance, and redemption that also "glows with humor" (New York Times). Starts in May 2018.
---
Subscribers to Berkeley Rep get the best seats for these shows at the consistently lowest prices. The 7-play Full Season package guarantees tickets for Ain't Too Proud, Imaginary Comforts, Watch on the Rhine, Office Hour, Pike St., and both parts of Angels in America. Best of all, subscribers have guaranteed seats to sold-out plays and can renew their packages online starting March 23; 7-play Full Season packages are available from $184 to $612, while 5-play Main Season packages range from $131 to $436. In addition to significant savings, subscribers receive valuable advantages such as the ability to reschedule performances for free, discounts when purchasing tickets for friends, and the opportunity to secure seats before the general public for special events. Additional subscription discounts are available for senior citizens and pre-K-12 educators.
New for 2017-18: 35 is the new 30! Patrons under the age of 35 receive 50 percent off most subscription packages.
Berkeley Repertory Theatre has grown from a storefront stage to an international leader in innovative theatre. Known for its core values of imagination and excellence, as well as its educated and adventurous audience, the nonprofit has provided a welcoming home for emerging and established artists since 1968. In four decades, four million people have enjoyed nearly 400 shows at Berkeley Rep. These shows have gone on to win five Tony Awards, seven Obie Awards, nine Drama Desk Awards, one Grammy Award, and many other honors. In recognition of its place on the national stage, Berkeley Rep received the Tony Award for Outstanding Regional Theatre in 1997. Its bustling facilities - which include the 400-seat Peet's Theatre, the 600-seat Roda Theatre, the Berkeley Rep School of Theatre, and a spacious campus in West Berkeley - are helping revitalize a renowned city. Learn more at berkeleyrep.org.
As the umbrella for all new play activity at Berkeley Rep, The Ground Floor is a bold initiative designed to raise the bar on the Tony Award-winning nonprofit's already successful record of artistic innovation. Think of it as an incubator for theatrical startups or a top-notch R&D facility for artists. For more information on each project, and for future announcements or opportunities to interact, visit berkeleyrep.org/groundfloor.