NY Indie Theatre Film Festival Presents Works By Theresa Rebeck, Charlie Kaufman & More At New Ohio Theatre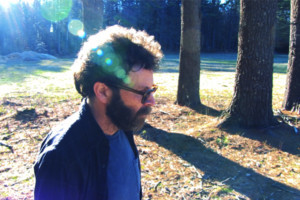 The NY Indie Theatre Film Festival is excited to announce it will open its 2019 edition on February 8 with the New York festival premiere of Poor Behavior, the film directorial debut by Theresa Rebeck, based on her play of the same name.

The 2019 NYITFF is produced by the award-winning New Ohio Theatre, in Manhattan's West Village, and runs through February 11. The festival showcases over 30 short films, excerpts of features, and web series episodes made by theatre artists defying labels and branching out into recorded content. This year's lineup includes 14 world and New York premieres.

The festival also features industry panelists, a Happy Hour Lounge, and the return of the Film Race on the evening of February 11, to benefit F*It Club, a non-profit film and theater Production Company in NYC.

For tickets and the complete schedule of screenings and events, visit http://NewOhioTheatre.org/screenings2019.htm.

The 2019 NY Indie Theatre Film Festival kicks off on February 8, at 7pm, with the NY festival premiere of Poor Behavior (2016), written by Theresa Rebeck. Based on her play of the same name, Ms. Rebeck (upcoming spy thriller 355, Broadway's Bernhardt/Hamlet, NBC's "Smash") makes her film directorial debut with this dark, dysfunctional comedy.

A weekend in the country spins out of control when jealous wife Maureen (Heidi Armbruster) makes a reckless accusation about her husband, Ian (Alan Smyth), and their old friend, Ella (Katie Kreisler). Ella's husband, Peter (Brian Dykstra), tries and fails to stop the domestic carnage in this fierce and funny story about the unexpected ease of betrayal and the fragility of marriage.

Ms. Rebeck will participate in a talkback after the screening, moderated by Marc Stuart Weitz, New Ohio Theatre's Producing Director.

"We're honored to have Ms. Rebeck launch this year's festival," said Mr. Weitz. "The NYITFF is for artists who are stretching themselves and thinking about making work differently, and Theresa has worked at the highest levels as a writer in theatre, TV, and film for many years. So to be able to screen her first foray into film directing really speaks to what this festival is all about."

Robert Lyons, the New Ohio's Artistic Director, added, "Theresa is an inspiring trail-blazer, and we're excited to have her share her experiences, especially in what we hope is a moment of transition in the industry. As a consummate storyteller, I'm sure she has some stories to tell!"

The complete list of selections for the 2019 NYITFF are:

• Adam (excerpt), wr. James Patrick Nelson, dir. Doug C. Williams
• Boyfriend, co-creator David Moragas + Jacob Perkins
New York Premiere
• Brown Fish, wr. + dir. Troy Deutsch
• But This Is How It Will End, wr. + dir. Amy Epstein, starring Steven Rattazzi
World Premiere
• Committed, co-wr. + co-dir. Rachel Handler
• Constance Cooks, co-cr. Marc Stuart Weitz + Constance Zaytoun, dir. Rosalie Tenseth
• Così, dir. Dara Malina
• Dirty Thirty, wr. Marlowe Holden, dir. Elyse Niblett
New York Premiere
• Don't Suck, wr. + dir. Tyler Martin
• Heartland, wr. + dir. Marissa Molnar
World Premiere
• Hey Charlie, dir. Shaun Irons, starring Charlie Kaufman
World Premiere
• Human Resources, cr. Molly Brenner, dir. Sarah Smallwood Parsons
• I'm Not The One You're After Henry, wr. + dir. Eri Nox
World Premiere
• Love In NY: A Series of Shorts, co-cr. Matthew Russell + Sven Jähnert
• Norma, wr. Dominic Finocchiaro, dir. Jenny Leigh Reed
World Premiere
• okaasan (Mom), okaasan (mom)
wr. + dir. Kana Hatakeyama
• Over/Under, wr. Theresa Gambacorta, dir. Natalie Johnson
World Premiere
• Phoney, wr. + dir. Grace Palmer
• Pokemon NO, wr. Valerie Work, dir. George Gross
• Skin Balloon, wr. + dir. Jenny Grace
• Spell Claire, wr. + dir. Greg Emetaz
• SPF, wr. Nikhil Mahapatra + dir. India Marie Paul
World Premiere
• The Adventures of Paul and Marian (excerpt), wr. + dir. Jay Stern
• The Journey, co-dir. Derya Celikkol + Sarah Leriche
World Premiere
• The Living Worst (excerpt), written by Zibby Allen & Erin Anderson & Jen Reiter & Amy Peterson, dir. Cheryl Nichols
• The Next Right Thing, dir. Dionna McMillian
• The Seven Men of Hanukkah, wr. Sharon Cooper, dir. Daryl Lathon
• The Sunny Side, wr. + dir. Mike Swift
• The Transcendents (excerpt), wr. + dir. Derek Ahonen
• Toys, anim. + dir. Amanda Quaid, based on a poem by Peggy Pope
• Who Knows?, co-dir. Alex Basco Koch + Kevin Townley
World Premiere


The 2019 NYITFF closes on February 11, at 7pm, with a screening to mark the end of the fifth-annual Film Race, a benefit for F*It Club. Anyone can enter a short film made during the 3 days of the festival to compete for the grand prize, and the screening is for audiences to watch the completed entries and vote for the winner.

New Ohio Theatre is located at 154 Christopher Street between Greenwich and Washington Streets in New York City. Tickets to all festival screenings and events can be purchased by phone at (866) 811-4111 or online at http://NewOhioTheatre.org/screenings2019.htm.

New Ohio Theatre is a two-time OBIE Award-winning theatre under the leadership of Robert Lyons, Artistic Director, and Marc Stuart Weitz, Producing Director. The New Ohio serves New York's most adventurous theatre audiences by developing and presenting bold work from today's vast independent theatre community. They believe the best of this community, the small artist-driven ensembles and the daring producing companies who operate without a permanent theatrical home, are actively expanding the boundaries of where American theatre is right now and where it's going. From its home in the West Village's historic Archive Building, the New Ohio provides a high-profile platform for downtown's most mature, ridiculous, engaged, irreverent, gut-wrenching, frivolous, sophisticated, foolish and profound theatrical endeavors. The theatre is accessible from the #1 train to Christopher St. or A, B, C, D, E, F or M train to West 4th St. For info visit http://NewOhioTheatre.org.