Mission To (dit)Mars Presents FOUNDATIONS A New Play By Nat Cassidy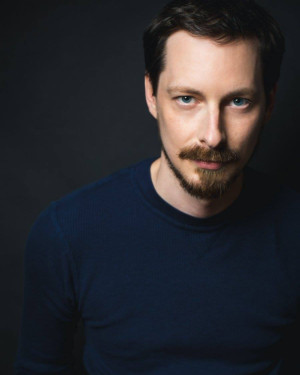 Mission to (dit)Mars, a theatre arts collective serving Queens artists, is thrilled to continue the Launch Pad reading series with FOUNDATIONS, a new play by Nat Cassidy. This free reading will be performed on Monday, April 16th at 7pm at The Broom Tree Theatre located at 23-35 Broadway in Astoria, NY.
Entering the world of FOUNDATIONS you'll find there's a new apartment complex being built in your neighborhood: Melody Gardens, offering luxury living at affordable prices. But one day, as they wait for a rainstorm to pass, the construction crew of Melody Gardens begins trading stories about the dreams they've been having lately, and they realize: stories are like buildings. We design them. We live in them. And sometimes, they turn out to be haunted. Foundations is directed by Jordana Williams.
The evening is presented by Mission to (dit)Mars co-founders Kari Bentley-Quinn, Don Nguyen, Meredith Packer, and Laura Pestronk.
On why this eerie script was selected, co-founder Meredith Packer explains "In this play, Nat asks us to take a dark and terrifying look at something as mundane as the apartments we live in. And he makes them thrilling, thought-provoking, and nightmare-inducing."
"Nat has brilliantly conquered the horror genre, and his plays usually keep me up all night with one eye open." explains Laura Pestronk. "The extremely exciting and fearful FOUNDATIONS is no exception, and it had me checking my apartment twice before drifting into a likely nightmare."
Kari Bentley-Quinn adds "FOUNDATIONS sent more than one shiver down my spine, and proves that Nat is one of the best horror writers for the stage. Not only is this play frightening and unsettling, it features a cast of well drawn characters and edge of your seat suspense."
This free reading is made possible (in part) by the Queens Council on the Arts with public funds from the New York City Department of Cultural Affairs in partnership with the City Council.
Related Articles
More Hot Stories For You
Everything We Know So Far About the 2020 Tony Awards
The lights of Broadway will remain dark for the rest of 2020, but the year will not pass without a celebration of all that happened before the shutdow...

Set Designer Ming Cho Lee Dies at Age 90
BroadwayWorld is saddened to report that set designer Ming Cho Lee has died at age 90....

DEAR EVAN HANSEN, & JULIET, FIDDLER ON THE ROOF, and More Take Home 2020 Olivier Awards - Full List!
Tonight, the Olivier Awards will be announced in a special online broadcast. We'll be updating the list of nominees LIVE throughout the evening....

VIDEO: Get a Sneak Peek of the BROADWAY SINGS FOR BIDEN Livestream Concert - Premiering Tomorrow!
As BroadwayWorld previously announced, Broadway Sings for Biden, the concert-documentary centered around voting activism, premieres tomorrow, October ...

WATCH: BROADWAY SINGS FOR BIDEN Livestream Concert with Tamika Lawrence, Jessica Vosk, Kate Rockwell, and More - Live Now!
As BroadwayWorld previously announced, Broadway Sings for Biden, the concert-documentary center around voting activism, premieres tonight on our site ...

Meet Our NEXT ON STAGE: SEASON 2 College Top 10!
You voted, here they are! In no particular order, meet our top 10 in the college category....