Lady Macbeth Solo Piece HIDE YOUR FIRES Receives Four United Solo Awards
A tale of Lady Macbeth has been revived in a creation by Yokko, a Japanese Butoh & Theatre artist and her team at United Solo Theatre Festival 2017.
At the Gala held on Sunday, November 19th at Theatre Row, their production work was recognized with four awards: Best Physical Theatre, Best Costume Design, Best Lighting Design and Best Sound Design for this art of solo performance.
This is the second time that Yokko has received the Best Physical Theatre Award. Ren Gyo Soh, as a team, has received nine total awards at United Solo Festival, including Best One-Woman Show (Butoh Medea) in 2014.
United Solo, the world's largest solo theatre festival, has offered 120 stage productions throughout its ten weeks run at theatre Row. Yokko has been appearing in the festival since 2013 with her shows, BALDY, Butoh Medea, and Hide Your Fires. Butoh Medea was recognized at the festival, and has been touring nationally and internationally. Butoh Medea and Hide Your Fires are getting ready to tour next year. She will be performing both shows and holding her significant workshop, "Butoh & Movement for Physical Theatre" in Turin, Italy this winter.
Hide Your Fires brings the audience alongside the accursed spirit of Lady Macbeth to experience her nightmare of stifled ambition, unfulfilled desire, and ultimate loss. Telling the story solely through her perspective, this production fuses Japanese Butoh dance and texts to put you inside the mind and body of one of Shakespeare's most famous villains. Director: Brian Rhinehart. Playwright: Sean Michael Welch. Costume Design: Deepsikha Chatterjee. Lighting Design: Derek Van Heel. Sound Design: Yokko with Jorge Olivo. Movement Consultant: Jordan Rosin.
Yokko (Performer, Choreographer, Adapter) is an actor, Butoh & Theatre artist from Japan. She has acted in, devised and choreographed a variety of local and international shows, having won several awards, including "Best One-Woman Show", "Best Choreography" and "Best Physical Theatre" for Butoh Medea (United Solo 2014-2015 at Theatre Row). Butoh Medea was selected to perform in Warsaw, Poland. (United Solo Europe 2015, Teatre Syrena), toured Edinburgh Festival Fringe 2015, nominated The Asian Arts Award. It has been presented at several Universities in USA, Atelier Teatro Fisico (Turin, Italy), and MONOFEST'17 at Tiyatro Medresesi (Izmir, Turkey). Other Solo show: BALDY (CRS, United Solo 2013, HFF 2013, Fringe NYC 2012). Yokko also acted in several of local and international films, one of which is the Student Academy Winner film, Cloud-Kumo (2016). She is the associate artistic director of The Ume Group as well as the artistic director of Ren Gyo Soh in NYC. MFA in Acting (The Actors Studio). Visit www.yokko-online.com for more.
Brian Rhinehart (Director) is an actor, director, professor and Fulbright scholar. An expert in devised theatre and collaborative playmaking, he has worked as a freelance theatre director in Florida and New York for the last nineteen years. He is also a critically acclaimed actor, who has performed in over fifty productions in New York, Germany, and Florida. The plays he has written or co-written have been seen in the New York International Fringe Festival and a variety of Off-Off Broadway venues. Go to brianrhinehart.info.
Sean Michael Welch (Playwright, Co-Adapter) was awarded the 1999 Kennedy Center / American College Theatre Festival John Cauble Short Play Award for Earl the Vampire, and won the 2000 KC/ACTF Region III Ten-Minute Play Competition for Charleston's Finger. Past productions of his work include Slab, Try Not to Step on the Naked Man,Rise Up You Bloody Animals, All an Act, Staged Reading, and Boise, Idaho. His published work includes Earl the Vampire (Samuel French, 2000), Boise, Idaho (Zoetrope: All-Story, 2000 and Playscripts, Inc., 2012), and Try Not to Step on the Naked Man (Zoetrope: All-Story, 2002). His play All An Act premiered at the Edinburgh Festival Fringe in 2012. His novel 1897: Aliens! Zombies! Vampires! was released in 2015.
Photo Credit: Derek Van Heel
Related Stories
More Hot Stories For You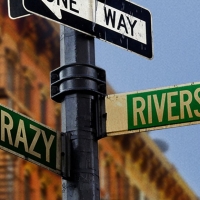 Meet the Cast of BETWEEN RIVERSIDE AND CRAZY, Beginning Previews on Broadway Tonight!

November 30, 2022

Second Stage Theater's Broadway production of Stephen Adly Guirgis' play, Between Riverside and Crazy, directed by Austin Pendleton begins previews  tonight, Wednesday, November 30th. Meet the cast here!
---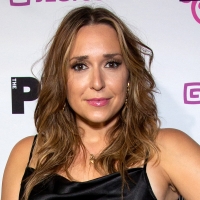 Jessica Vosk To Lead GET HAPPY: A JUDY GARLAND CENTENNIAL CELEBRATION At Carnegie Hall

November 29, 2022

On Monday, December 12 at 8:00 p.m., Carnegie Hall presents Get Happy: A Judy Garland Centennial Celebration featuring Broadway stars Jessica Vosk alongside Andy Karl. Written by Robert Cary and Jonathan Tolins, and directed by Michael Arden with Music Director Mary-Mitchell Campbell, Get Happy celebrates the life and artistry of the legendary Judy Garland.
---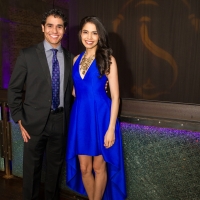 Arielle Jacobs, Adam Jacobs, Patti Murin, Mandy Gonzalez & More to Star in DISNEY ON BROADWAY Concert Series at EPCOT

November 29, 2022

The full performer line-up for Disney on Broadway at the 2023 EPCOT International Festival of the Arts has been announced!
---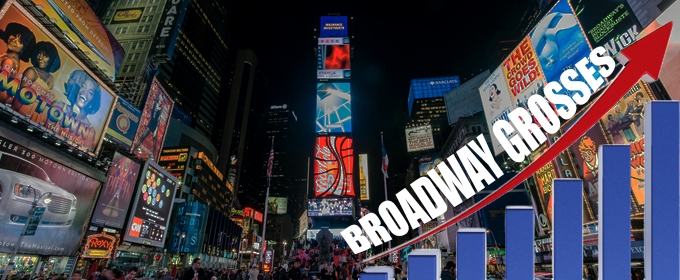 Broadway Grosses: Week Ending 11/27/22

November 29, 2022

Grosses for all the Broadway shows for the week ending 11/27/2022.
---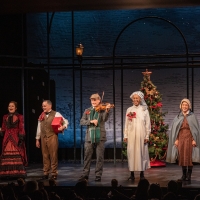 Photos: Go Inside Opening Night of A SHERLOCK CAROL at New World Stages

November 29, 2022

See photos from opening night of A SHERLOCK CAROL at New World Stages, now in a limited holiday engagement through January 1, 2023.
---