Kent State's African Community Theatre Casts White Actor As Dr. Martin Luther King In THE MOUNTAINTOP
On September 25th, 2015, the African Community Theatre at Ohio's Kent State University premiered their production of Katori Hall's THE MOUNTAINTOP, a two-person drama set in room 306 of Memphis, Tennessee's Lorraine Motel on the eve of Dr. Martin Luther King, Jr.'s assassination on April 4th, 1968. The play involves a fictitious encounter Dr. King has with one of the motel's maids.
What made the production unusual, and certainly controversial, is that at three of the production's six performances, the role of Dr. King was played by Robert Branch (pictured), who is white. Justin Fraley, who is black, played the role for the other three performances and Cristal Christian played Camae, the maid, for the full run.
In 2010 African-American playwright Katori Hall became the first black woman to be awarded with the Olivier for Best New Play for the London premiere of THE MOUNTAINTOP. The play opened on Broadway the next year in a production starring Samuel L. Jackson and Angela Bassett.
The production's director, Michael Oatman, who is black, is playwright-in-residence at Cleveland's Karamu House, the oldest African-American theater in the United States, and co-creative director of the African Community Theatre.
"I truly wanted to explore the issue of racial ownership and authenticity. I didn't want this to be a stunt, but a true exploration of King's wish that we all be judged by the content of our character and not the color of our skin," says Oatman on Kent State's website. "I wanted the contrast . . . I wanted to see how the words rang differently or indeed the same, coming from two different actors, with two different racial backgrounds."
"When I first got offered the role, I literally kissed the feet of the director," says Branch. "It was a dream. Martin Luther King Jr. was a hero of mine before I even knew what heroes were. I was humbled. I wanted to honor this man and honor this text."
At hesherman.com, arts administrator and producer Howard Sherman questions if such casting is in violation of the theatre's licensing agreement with Dramatists Play Service, who handles THE MOUNTAINTOP's performance rights.
"While the usual language about not making any changes was in place," he writes, "it happens that the script doesn't explicitly state that Dr. Martin Luther King is to be played by a black actor."
He further states that as a result of this production, future contracts regarding performance rights to THE MOUNTAINTOP will carry language stating that both characters are to be played by black actors - unless permission to do otherwise is requested and granted.
In addition to THE MOUNTAINTOP, Katori Hall's plays include HURT VILLAGE (2011 Susan Smith Blackburn Prize), CHILDREN OF KILLERS, HOODOO LOVE, REMEMBRANCE, SATURDAY NIGHT/SUNDAY MORNING, WHADDABLOODCLOT!!!, OUR LADY OF KIBEHO, PUSSY VALLEY and THE BLOOT QUILT. Her plays have been presented on six continents and she is currently under commission to write a new play for the UK's National Theatre.

Related Stories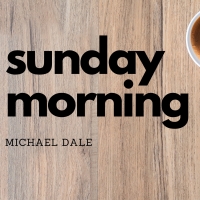 Sunday Morning Michael Dale: My Favorite Cease and Desist Letters

August 14, 2022

A while back. I was in an audience of theatre fans watching an onstage conversation between Frank Rich and Stephen Sondheim and the subject of unauthorized changes made in regional and amateur productions came up. The composer/lyricist mentioned that he had heard of a production of Company that ended with Bobby committing suicide by shooting himself.
---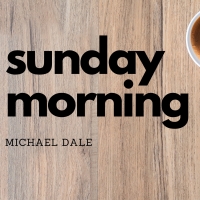 Sunday Morning Michael Dale: Dear Funny Girl: Let Julie Benko Sing!

August 7, 2022

Like many theatre fans, I'd been reading the raves she's been getting as Beanie Feldstein's standby, and since I doubted press would be offered comps during her run, I sprung for a ticket to see for myself.
---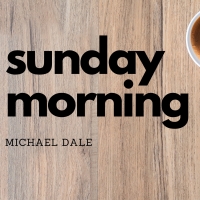 Sunday Morning Michael Dale: Alison Fraser Thrillingly Reinvents Cat On A Hot Tin Roof's Big Mama

July 31, 2022

A popular stage actor best known for being quirkily funny in musicals (Off-Broadway in March Of The Falsettos, on Broadway in Romance, Romance, The Secret Garden and Gypsy), Fraser reinvents a classic character and turns in a performance that thrills with its gutsy power masked by her character's well-rehearsed elegance.
---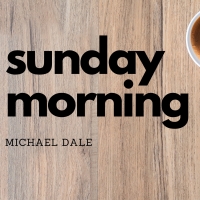 Sunday Morning Michael Dale: All Singing! All Dancing! All Legal! Cannabis! A Viper Vaudeville Opens at La MaMa

July 24, 2022

A collaboration of two of Off-Off-Broadway's favorite historically subversive companies, the HERE production of Cannabis! A Viper Vaudeville, presented at La Mama is an entrancingly fun and educational two-hour festival of song, dance and spoken word, beginning as a relaxing communal experience and evolving into a call for activism.
---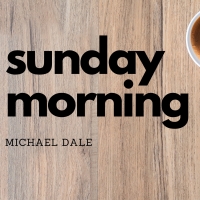 Sunday Morning Michael Dale: Ukrainian Children Coming To Brooklyn in a Play They Premiered in a Bomb Shelter

July 17, 2022

Irondale is arranging for Ukrainian solider Oleg Onechchak's ensemble of child actors to give two performances in Brooklyn of Mom On Skype, which was originally performed in a warehouse-turned-bomb-shelter in the city of Lviv.
---