Click Here for More Articles on HOLIDAY COUNTDOWN
Jim Caruso's 12 Days of Christmas... Happy Holidays from the Osmond Brothers & Williams Brothers!
This choice will not surprise one person who has ever met me. Here's the history: I grew up an only child. I unsuccessfully begged my mother for a brother or sister until she was well into her 80's. I discovered the Osmond Brothers during their "One Bad Apple" phase, which led me into a few unfortunate years of bell-sleeved shirts and fringed vests. The Osmonds' obvious joy at singing together, to say nothing of their vast musical talents, would bring tears to my eyes as I watched them perform. I knew that
Andy Williams
had discovered the brothers, and gave them their debut on his TV show. However, I was unaware that Andy and
his
brothers were the original clean-cut singing siblings...that is until I saw this production number on an
Andy Williams
Christmas special! Boy, were my eyes...and ears...opened! This performance of "
Kay Thompson
's Jingle Bells" features the two bro-acts harmonizing their heads off. The irony is that
Kay Thompson
discovered the Williams Brothers (crooning background vocals at MGM), and Andy discovered the Osmond Brothers (singing barbershop quartet at Disneyland). Little did I know back then, that I would spend three years of my life performing as one-fourth of the Williams Brothers, along with
Liza Minnelli
as
Kay Thompson
, in what would become the Tony-winning "Liza's At The Palace." During that period, I enjoyed a phoner with Andy and cavorted with
Dick Williams
(whom I played), and am happy to call
Donny Osmond
a pal. In a funny kind of way, I found my long-awaited brothers.
---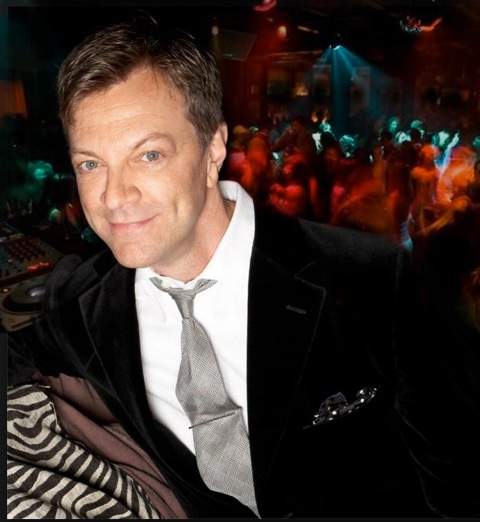 Jim Caruso made his Broadway debut alongside Liza Minnelli in the Tony Award-winning Liza's At The Palace!, singing, dancing and celebrating the music and arrangements of Kay Thompson and the Williams Brothers. He has won six MAC Awards for his nightclub appearances, performed with the New York Pops in a tribute to Kander & Ebb, performed with Rosemary Clooney in a celebration of Bing Crosby, and sang songs of Hope & Crosby with Michael Feinstein at Carnegie Hall. Jim was honored to sing with Barbara Cook at President Clinton's First State Dinner at the White House. For the past fourteen years, he has hosted the weekly showbiz bash "Jim Caruso's Cast Party" at Birdland, Town Hall, Jazz at Lincoln Center and across the globe. He also produces the Broadway at Birdland concert series and has a weekly segment on Legends Radio 100.3 FM called "A New York Minute with Jim Caruso." As a crooner, he performs regularly with Billy Stritch at Bemelmans Bar at The Carlyle Hotel. His two cds, "The Swing Set" and "Caruso Live and In Person" are available online.