Jason Robert Brown, Lisa Kron, Tony Kushner and More Set for SKIRBALL TALKS Series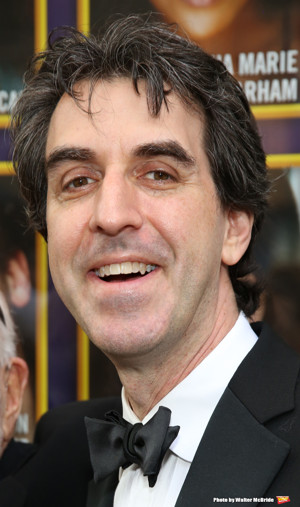 SKIRBALL TALKS, a new series presented by NYU Skirball, will feature two evenings of conversations with renowned theater artists, including: Jason Robert Brown, Lisa Kron, Steven Lutvak, Alex Timbers and Laurence Maslon (October 2); and Tony Kushner, Oskar Eustis and artists from the Palestinian Freedom Theatre (October 16).
SKIRBALL TALKS are free and begin at 6:30 pm. (reservations required).
SKIRBALL TALKS is a new, free Monday night series featuring visionaries from the worlds of politics, the arts, sciences, academia and more. The series launch featured a sold-out conversation with acclaimed author Ta-Nehisi Coates. Upcoming guests include Slavoj Žižek, Judith Butler, and Eckhart Tolle.
---
Monday, October 2 at 6:30 pm
Jason Robert Brown, Lisa Kron, Steven Lutvak, and Alex Timbers join Laurence Maslon
Each of these speakers has contributed to the ongoing project of bringing Broadway into the 21st Century-- whether in form, style, or content. They will discuss their influences and inspirations, the changing landscape of Broadway, politics in popular culture, and the future of musical theatre.
Jason Robert Brown is the three-time Tony Prize-winning composer and lyricist of Songs for a New World, Parade, The Last Five Years, 13, Bridges of Madison County, and Honeymoon in Vegas.
Lisa Kron is the Tony Award-winning lyricist and librettist for Fun Home. A founding member of The Five Lesbian Brothers, her other works include 2.5 Minute Ride and Well.
Steven Lutvak is the Tony-nominated composer and co-lyricist of A Gentleman's Guide to Love and Murder and a teacher at NYUs Tisch School of the Arts.
Alex Timbers is the two-time Tony-nominated writer and director of Bloody Bloody Andrew Jackson. Other directing credits include Potter and the Star Catcher, Here Lies Love, Rocky, The Robber Bridegroom, and Joan of Arc.
Laurence Maslon teaches at NYUs Tisch School of the Arts, has written extensively about Broadway, and is the host of NPR's Broadway to Main Street.
Monday, October 16 at 6:30 pm
Tony Kushner and Oskar Eustis join with members of Jenin's Freedom Theatre
The Freedom Theater, dedicated to "cultural resistance" and located in the occupied West Bank refugee camp of Jenin, will be presenting The Siege, an American premiere based on an Israeli/Palestinian confrontation told from the Palestinian viewpoint, running October 12 - 22 at NYU Skirball.
Tony Kushner is the Tony and Pulitzer Prize-winning author of Angels in America, a recipient of the National Medal of the Arts, and an alumnus of NYU's Tisch School of the Arts.
Oskar Eustis is an Arts Professor at NYU Tisch School of the Arts' Art and Public Policy Program. He has been the Artistic Director of The Public Theater since 2005.
The Freedom Theatre, based in the West Bank refugee camp of Jenin, is dedicated to using culture and art as catalysts for social change. The production of The Siege runs at NYU Skirball from October 12-22.
---
NYU Skirball, located in the heart of Greenwich Village, is one of New York City's major presenters of international work, and has been the premier venue for cultural and performing arts events in lower Manhattan since 2003. The 860-seat state-of-the art theater, led by Director Jay Wegman, provides a home for internationally renowned artists, innovators and thinkers. NYU Skirball hosts over 300 events annually, from re-inventions of the classics to cutting-edge premieres, in genres ranging from dance, theater and performance arts to comedy, music and film.
NYU Skirball's unique place as a vibrant cultural center within New York University enables it to draw on the University's intellectual riches and resources to enhance its programming with dialogues, public forums and conversations with artists, philosophers, scientists, Nobel Laureates and journalists.
Jay Wegman is responsible for the direction and leadership of the Center's artistic programming. He previously served as director of the Abrons Art Center at Henry Street Settlement from 2006-2016, where he curated a balance of local, international, emerging and established multi-disciplinary artists. During his tenure, Abrons was awarded a 2014 OBIE Award for Innovative Excellence and a 2015 Bessie Award for Best Production. www.nyuskirball.org.
SKIRBALL TALKS are scheduled on Monday evenings (during the NYU school year) and begin at 6:30 pm. All events are free, though an RSVP is required and tickets must be claimed by 6:10 pm. Unclaimed tickets will be released to those on the waiting list. RSVP online at www.nyuskirball.org or by phone at 212.998.4941. NYU Skirball is located at 566 LaGuardia Place at Washington Square, New York, New York 10012.
Photo Credit: Walter McBride