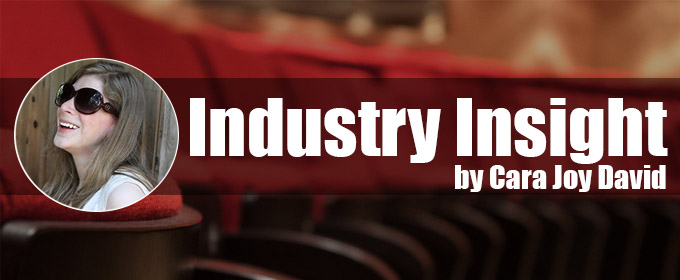 Industry Insight - by Cara Joy David
Industry Insight Tony Awards LIVE Blog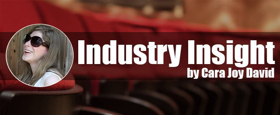 11:07 PM: Now this mediocre evening is really over. Lessons: The hosts were charming. Voters really liked THE BAND'S VISIT. Nothing amazing happened, beyond the children. And there wasn't nearly as much WAITRESS promotion as I thought there would be.
11:05 PM: The closing number! Dance your dance. And with that it is over. I doubt ratings will be great, but we'll see.
11:02 PM: It took a lot of people to bring THE BAND'S VISIT to Broadway. And it will take them another full minute to get on the stage.
11:00 PM: This should be over. It is not.
10:57 PM: This I a lovely speech, but, let's just get on with it.
10:56 PM: Yup. I mean. Yup. Taylor Louderman was not surprised.
10:54 PM: I am very annoyed by this. But, I mean, let's just give THE BAND'S VISIT the rest of the awards now so we can end before 11pm and see a closing number.
10:53 PM: No, no, no. THIS WAS ETHAN SLATER'S AWARD!!!!!!!!!!!!!!!!!!!!!!!!!!!!!!!
10:51 PM: This Josh Groban/Sara Bareilles role change bit is one of those things that theater people howl at... and no one else understands.
10:47 PM: This thing has to run over, which sucks for THE BAND'S VISIT because how many regions are going to cut away?
10:44 PM: Okay. SPRINGSTEEN didn't need to sell tickets, but if they did, this wouldn't do it.
10:43 PM: Why was this necessary? I mean, I get why he was... but why this exactly was, not so much.
10:40 PM: They put this so late because they were hoping people would stay tuned for it. We shall see tomorrow whether that strategy worked.
10:38 PM: Wow. Lot's of cursing.
10:38 PM: Ken Davenport spoke and the 100 other people can't. End of story. Springsteen is more important.
10:37 PM: ONCE ON THIS ISLAND got it! Shock! And also 1000 people on the stage.
10:35 PM: Christine Baranski is too good to have a childhood photo up.
10:34 PM: Marissa and Matthew were both on the Tony stage. I really do feel the HAIRSPRAY revival coming.
10:27 PM: Well they play you out! Bonus BAND'S VISIT!
10:24 PM: This is a lovely song. Completely lovely. It won't sell tickets, but then their awards will, so it doesn't much matter.
10:23 PM: What is it with women dressing as if they are wearing a curtain?
10:21 PM: Tony Kushner landed it with "Happy Birthday, Judy Garland." Of course the gays already loved him.
10:21 PM: How are people still coming up to the stage? Did they change that rule?
10:20 PM: Jordan Roth is not getting to speak about his suit? So confused.
10:17 PM: Okay, so the writer of HARRY POTTER didn't get to speak, but John Leguizamo gets to speak and speak and speak.
10:16 PM: For those of you who are bored, I think we can let you know now that it appears THE BAND'S VISIT will win. But don't tune out because, um, you'll miss Broadway magic! Not like HARRY POTTER magic, but magic nonetheless.
10:10 PM: Really still marveling at how much this seems like it is taking place in the theater.
10:09 PM: Will this sell tickets to people who weren't already planning to see ONCE ON THIS ISLAND? I'd be surprised, though it is very good.
10:07 PM: WOW--they spent a ton of a money making Radio City seem like Circle in the Square. A ton of money.
10:06 PM: OH NO! Our first music over a speech! And it happens to the man who wrote the HARRY POTTER play. Unfortunate.
10:05 PM: Sonia ran down the aisle! Ran!
10:04 PM: I mean, we all know HARRY POTTER. They should just spare us hearing about the other shows.
10:03 PM: The men are really bringing the suit game tonight.
10:01 PM: This is the type of number that sells tickets (to the extent people are watching now)... and then those people see the show. And some regret buying the tickets.
10:00 PM: Awww... Donna Summer's daughters introduce the musical, that is likely paying them.
9:57 PM: Best Score goes to Band's Visit. What a surprise. Not.
9:53 PM: This was a nice combo of musical theater and in memoriam. And a nice photo of Jan Maxwell, which was very important to me.
9:49 PM: Wow, this guy is embarrassed.
9:48 PM: John Tiffany bows to Jeff Daniels. Odd.
9:45 PM: David Cromer gives a suicide prevention speech. Which was on point for the times, but I'm honestly not sure it had anything to do with this particular show. Regardless, his was the best work this season.
9:43 PM: Here they are! Standing O, of course.
9:40 PM: The Lifetime Achievement Award winners don't get their speeches on the broadcast, but they are getting this tribute with video, Josh and Sara. So that is something. I'm not sure everyone understands, but I do.
9:34 PM: Now Rachel Bloom is back. I didn't really miss her.
9:32 PM: They just really wanted Olaf in the number. Truly. So they added him. Bonus snowman!
9:31 PM: Another mega-mix for all the FROZEN fans. And they exist. I hear.
9:30 PM: Those people who were watching with their kids were getting read to turn off, so glad we caught them mid-show.
9:29 PM: "Joe Mantello found me a worthy opponent." Pretty good, Glenda Jackson. Applause from me.
9:28 PM: No one has ever looked as annoyed to get an award. Go Glenda Jackson!
9:27 PM: I was just asking when Claire Danes was coming back to Broadway. This will do I guess?
9:25 PM: Patti doesn't understand why no one is standing for Patti.
9:24 PM: HARRY POTTER cape tricks! Unveil Harry Potter! Expected.
9:23 PM: Oh, a photo from a Hong Kong HAIRSPRAY! Maybe that kid will see the revival... when it comes... one of these days.
9:20 PM: They are really using Rachel Bloom and her tiny hats less than last year.
9:18 PM: There is nothing catty you can say about this. So touching.
9:11 PM: Ari'el Stachel, a surprise winner, is really broken up. What an emotional speech. Saying so much about humanity.
9:10 PM: Uzo Aduba is suitably passionless in this delivery.
9:06 PM: And, during your commercial break, the people who light shows were honored. They were presumably lit at Radio City.
9:04 PM: I think I would have preferred a number with the women, but that really showed off the Tony winning choreography.
9:00 PM: Can someone explain his glasses to me? Add that to the Josh/Sara costumes.
8:59 PM: Nathan Lane was unusually touching with that speech.
8:58 PM: Nathan Lane called Tony Kushner adorable while accepting is award. He also did that on the red carpet. Not a person most people think of as adorable.
8:55 PM: Tatiana Maslany supporting TIME'S UP. That hasn't been made much of tonight.
8:54 PM: Itamar Moses beats Tina Fey. Words I never thought I'd see or write.
8:53 PM: I am waiting for WAITRESS to be mentioned 3 times more.
8:50 PM: This song is a clever riff on the original, but I need someone to explain the outfits to me. Please.
8:46 PM: Tina Landau matches the ensemble!
8:43 PM: SPONGEBOB is doing what MEAN GIRLS did--using what may be their most traditional Broadway musical number. Look at all the tapping!
8:42 PM: Clever to involve Ethan Slater when he isn't involved in the number itself.
8:40 PM: Lindsay Mendez spreads the love around and thanks a director of other shows, Joe Mantello. Nice. And he appears to be tearing up, as she is.
8:38 PM: Titus Burgess and his red suit are what this evening is all about.
8:36 PM: Both Lifetime Achievement recipients are relegated to the pre-show, but Bruce Springsteen of course gets air time, and an intro from Billy Joel.
8:30 PM: What award is happening right now? Best Choreography is also happening during the commercial break.
8:28 PM: It is a MY FAIR LADY mega-mix! The excitement.
8:26 PM: I have a feeling they didn't recalibrate Lauren Ambrose's performance for close-up.
8:25 PM: Amy Schumer is really nailing this intro.
8:24 PM: Oh, Laurie Metcalf just gave away a spoiler in her speech. Did anyone else notice?
8:23 PM: YES! YES! YES! Laurie Metcalf!!!! The THREE TALL WOMEN press agent and me will have a toast in a few hours.
8:22 PM: I really like Carey Mulligan. She looks like she is wearing a curtain, but she is super talented.
8:20 PM: Broadway banter. Great. But when we run beyond 11pm, no one will be laughing.
8:16 PM: During the commercials is when people us theater people care about are getting awards. Orchestrations happening right now.
8:14 PM: Casey Nicholaw LOVED that!
8:10 PM: The MEAN GIRLS ensemble sporting Broadway t-shirts. Did the individual cast members get to choose which?
8:07 PM: Andrew Garfield salutes Marianne Elliott. Does anyone else remember when the Weisslers blamed the bad reviews for their Miracle Worker on her?
8:06 PM: Kerry Washington gives a Tony to Andrew Garfield. Very Hollywood.
8:05 PM: Some of the audience was just confused.
8:00 PM: Here we go. Newsflash--our hosts play the piano and sing.
Related Articles

Industry Classifieds
Cara Joy David is a New York-based entertainment journalist who has been covering the theater industry for over a decade. Her features have appeared in (read more...)