Click Here for More Articles on SECOND STAGE THEATRE
FREEZE FRAME: Meet the Cast of Second Stage's MARY PAGE MARLOWE
Second Stage Theater will soon present the New York Premiere of Tracy Letts' acclaimed play, Mary Page Marlowe, directed by Lila Neugebauer. David Aaron Baker and Nick Dillenburg will complete the cast featuring Blair Brown, Kayli Carter, Audrey Corsa, Marcia DeBonis, Ryan Foust, Tess Frazer, Emma Geer, Grace Gummer, Mia Sinclair Jenness, Brian Kerwin, Tatiana Maslany, Kellie Overbey, Susan Pourfar, Maria Elena Ramirez, Elliot Villar, and Gary Wilmes.
If you looked back on eleven moments from your life, would you recognize yourself, or would you see a stranger? Mary Page Marlowe is a seemingly ordinary accountant from Ohio who has experienced pain and joy, success and failure. In this sweeping but intimate play, Tracy Letts gives us a haunting portrait of a complex woman, demonstrating how a series of forgotten moments can add up to one memorable life.
Ms. Brown, Ms. Geer, Ms. Jenness, Ms. Maslany, Ms. Overbey and Ms. Pourfar will portray the title character at different points in her life. Ms. Brown originated her role in the world premiere Steppenwolf production in 2016.
MARY PAGE MARLOWE will feature scenic design by Laura Jellinek, costume design by Kaye Voyce, lighting design by Tyler Micoleau, sound design by Brandon Wolcottand casting by Telsey + Company. Lead production support is provided by Gina Maria Leonetti.
The company just met the press and you can check out a photo sneak peek from the special day below!
Photo Credit: Walter McBride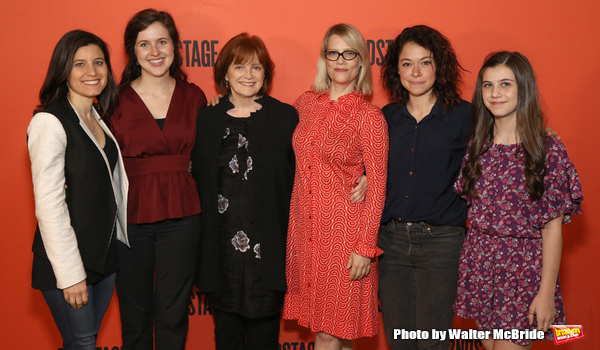 Susan Pourfar, Emma Geer, Blair Brown, Kellie Overbey, Tatiana Maslany, and Mia Sinclair Jenness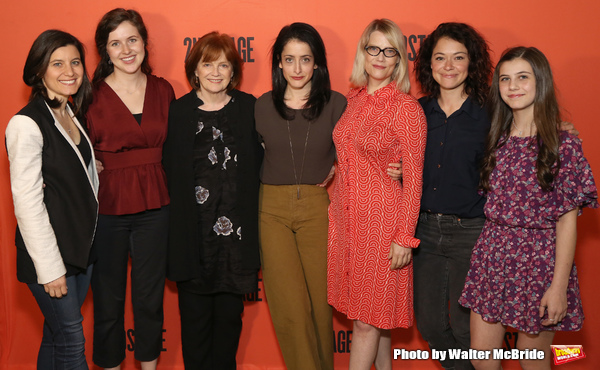 Director Lila Neugebauer (center) with her stars of 'Mary Page Marlowe' : Susan Pourfar, Emma Geer, Blair Brown, Kellie Overbey, Tatiana Maslany, and Mia Sinclair Jenness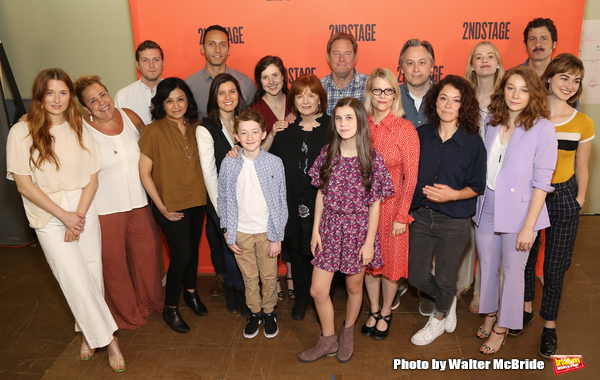 The company
Related Articles