Click Here for More Articles on SPIDER-MAN
Exclusive: SPIDER-MAN's Arachne, T.V. Carpio, Out for 2-3 Weeks with Whiplash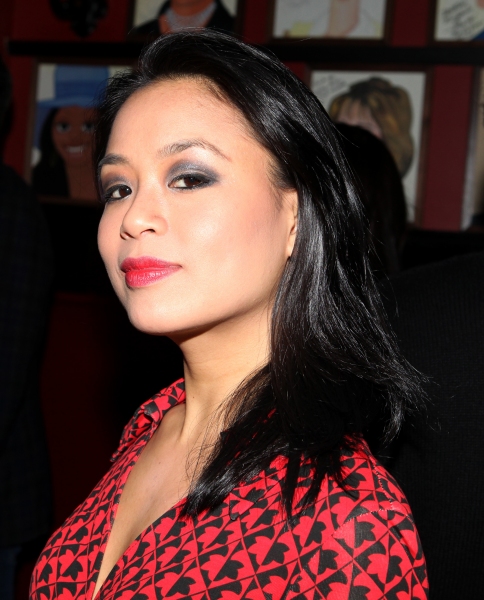 Tuesday will be SPIDER-MAN: Turn Off The Dark's unprecedented 114th preview on Broadway for the production which recently announced that they now have rescheduled their opening night for the sixth time, for Tuesday, June 14, 2011. This week has been filled with rumors about more changes to the show's creative team, namely the possibility of choreographer Chase Brock replacing Daniel Ezralow. 
Now, BroadwayWorld.com has learned that lead actress, T.V. Carpio, who plays the role of Arachne has been sidelined from the production with what we're told is 'whiplash' and is expected to be out for 2-3 weeks under doctor's orders. We've now been told that the injury occured on stage during one of the show's many battle scenes. 
We've also confirmed that understudy America Olivo is expected to play the part until Carpio returns. Olivo previously filled in for the original Arachne, Natalie Mendoza, who departed the production back in December after receiving a concussion during a production backstage. We're also told by a production source that, unlike Mendoza was reported to be, Carpio is eager to return to work as soon as she's cleared to do so by doctors. 
Teresa Victoria Carpio, better known as T.V. and who performed the role of Arachne in workshops of the show before being cast as Miss Arrow and understudying Mary Jane Watson, grew up in Hong Kong with her mother, Teresa Carpio, a household name as a singer and entertainer in Asia. She danced in music videos for Bruce Springsteen and Whitney Houston, which led to parts on television's "Law and Order" and "The Jury". Then as an alto soprano she sang with the Hong Kong Philharmonic in her mother's acclaimed Diva concerts. From there she landed the role of Gail in Spike Lee's She Hate Me, and the role of Angela in Lee's Sucker Free City for Showtime. She auditioned for Julie Taymor's acclaimed feature film, Across The Universe and was cast as Prudence. This was followed by playing Alexi Darling in Rent on Broadway. Recently she landed the role of Valerie in the upcoming Universal Robert De Niro, Bradley Cooper starrer The Dark Fields, directed by Neil Burger.
As previously announced, Philip William McKinley and Roberto Aguirre-Sacasa have joined the creative team to help implement new staging and book rewrites, respectively. The expanded creative team also includes musical consultant Paul Bogaev and sound designer Peter Hylenski.
SPIDER-MAN Turn Off The Dark is now in previews at Broadway's Foxwoods Theatre (213 West 42nd Street).
Photo Credit: Walter McBride/WM Photos