Exclusive Podcast: Joel B. New Welcomes Casting Director Michael Cassara to 'Something New'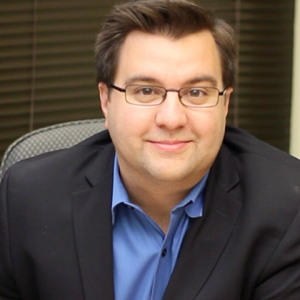 In Episode 414 of "Something New" -- a musical theatre podcast that interviews diverse artists and premieres original songs -- award-winning songwriter Joel B. New sat down with Michael Cassara.
Michael Cassara
is a Casting Director and Educator based in New York City, dedicated to developing and fostering the growth of new musicals, plays, and film projects. He has worked with many of the nation's top theatres including Gulfshore Playhouse, the Denver Center,
The Old Globe
, Great Lakes Theater, Idaho Shakespeare Festival, The Hangar Theatre, and more. Since 2007, Cassara has served as the resident casting director of the New York Musical Festival, where he has cast over 70 individual projects. In 2013, he became the Casting Director for the National Alliance for Musical Theatre (NAMT), and casts their annual Festival of New Musicals each October. Feature film credits include
Grantham & Rose, Contest,
and
Clear Blue Tuesday.
Additionally, he has cast a number of high-profile short films including Alienated and The Hyperglot. Originally a performer, Michael is a native Clevelander and a BFA graduate of the musical theatre program at Otterbein. He regularly teaches and lectures on musical theatre and the entertainment industry, in New York City and throughout the world.
For the live song portion of the episode, Mr. Cassara performs the brand new song, "You Just Ain't My Type". Music and lyrics by Joel B. New.
This episode was recorded at the Music Hall provided by the Dramatists Guild Fund.
Listen to the new episode NOW:
---
"Something New" is available on iTunes, Stitcher, and TuneIn.
Joel B. New is the recipient of an American Theatre Wing Jonathan Larson Grant for his music and lyrics. His stage projects include TO HELL AND BACK, MACKENZIE & THE MISSING BOY, AWAKENING (book: Jenny Stafford, music: J. Oconer Navarro), STANDALONE, AGATHA IN THE ATTIC, and RSVP. Joel's work has been seen and developed at Ars Nova, Lincoln Center, 54 Below, New York Theatre Barn, Prospect Theater Company, Musical Theatre Factory, and the 2015 New York Musical Theatre Festival. He is currently in pre-production for his solo EP Cabot Cove, a collection of songs inspired by book titles referenced to in the TV series Murder, She Wrote, starring Tony Award winner Angela Lansbury. For more info, visit joelbnew.com.