Click Here for More Articles on BWW ETC ETC ETC
Exclusive! Martin Charnin Discusses ANNIE 2 & ANNIE WARBUCKS In BroadwayWorld Message Board Post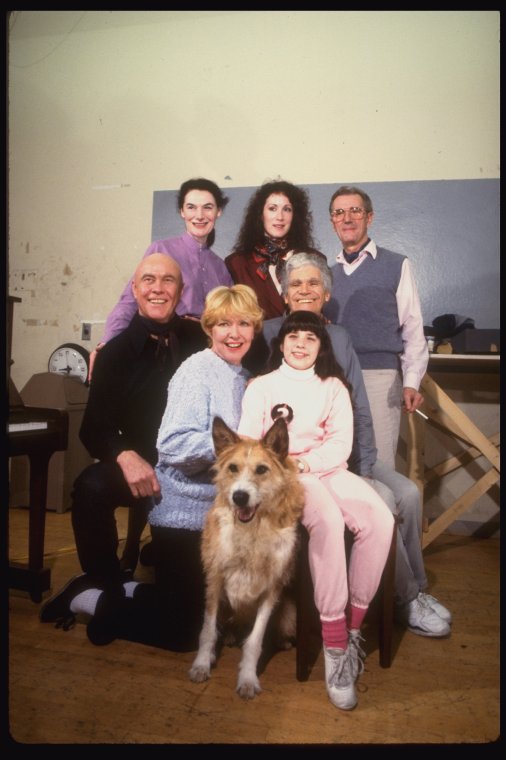 Internationally adored Depression era musical ANNIE is set to hit the silver screen in an all-new movie musical adaptation later this year, but one of the show's creators has utilized the BroadwayWorld message board to share some thoughts on the two distinctly different iterations of the stage sequel to the original musical via a fascinating new post.
Charnin was prompted to share his thoughts on the subject of an ANNIE sequel following a spirited discussion of both ANNIE 2 and ANNIE WARBUCKS on the popular message board feature available here on the site.
The full posting by Charnin is as follows (with corrections):
"To whom it may concern:
First off, thanks to whoever it was, for digging up the photos of Ronnie Graham, Dorothy Loudon and Danielle Finley who was our Annie. They are treasures. Secondly, to clear up score questions, and avoiding confronting the praise, or the criticism that accompanied the threads, Annie 2, was undoubtedly a wrong-headed idea. It was rooted in the notion that an audience would be more interested in how Hannigan got revenge on Annie, than how Annie's life was going to change, having been adopted by Oliver Warbucks. That was revealed to me, after the opening number on the opening night in Washington, when I ran up the aisle from my seat, to seek out the nearest hole to bury myself in. Although we knew we weren't going to come into NYC in that condition, we immediately went to work on restructuring and reconceiving the musical. We rewrote, restructured, and rehearsed for the 5 weeks ( of sold out performances, by the bye) we had left in Washington. The Washington Post critic, David Richards,who was scathing when we first opened, was asked to return at the end of the run, to see it any improvements were made. In the bar at the Watergate Hotel, after the final performances, we met, and he applauded the new work, and the direction, and strongly urged me to continue to pursue the idea of the sequel....which was now being called a continuation....and dropping Hannigan, altogether. Which we did. Charles Strouse had written some extraordinary music for Annie 2, and I had no intention of losing any of those tunes. During our Washington run, I rewrote 4 of them (new lyrics) and all 4 still live in Annie Warbucks. "But You Go On" was one of them. Dorothy Loudon generously learned it, and tested it for me, on stage, where it stopped the show. It did, off-broadway as well, three years later, when Donna McKechnie sang it on the stage of the Variety Arts Theatre in NYC, when the newly minted Annie Warbucks (once called Annie 2) opened to rave reviews from all 8 New York dailys, as well as Variety, and USA today. Annie Warbucks is being performed all over the country today, and audiences are cheering it, and...it will soon wend it's way to Broadway, where it will, perhaps, be anointed as the Best Musical Revival of 201?. "
So, would you like to see ANNIE WARBUCKS make its way to Broadway some season soon?
Photo Credit: Martha Swope/NYPL