Dianne Wiest To Perform Beckett Next Week At Madison Square Park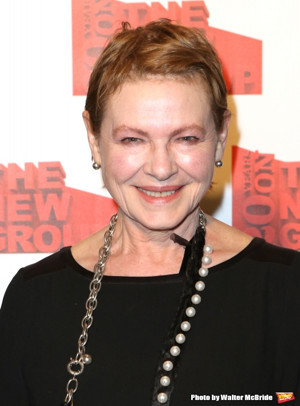 Next week at Madison Square Park, Academy Award and two-time Oscar Winner Dianne Wiest will perform scenes from Samuel Beckett's comically tragic Happy Days dressed in a sculptural costume designed for the occasion by artist Arlene Shechet.
The action of the play will take place within and around Madison Square Park's reflecting pool, which has been emptied by Shechet for her new, site-specific installation Full Steam Ahead.
Within this unexpected landscape of human-scaled sculptures of wood, ceramic, and cast iron, Wiest will give free daily performances at noon, allowing passersby to come and go as the performance unfolds, return for repeats over the course of the week, and experience fragments as they move throughout the installation.
What: Passing by Samuel Beckett with Dianne Wiest
Who: Performance by Dianne Wiest, with costumes by Arlene Shechet
Where: Madison Square Park (5th Avenue and Broadway at 23rd St), set within Arlene Shechet's public art installation Full Steam Ahead
When: Monday, October 22 - Friday, October 26, 12 - 1pm
Admissions: Free and open to the public
Trains: F, M, R, W, or 6 train to 23rd Street
Related Articles
More Hot Stories For You