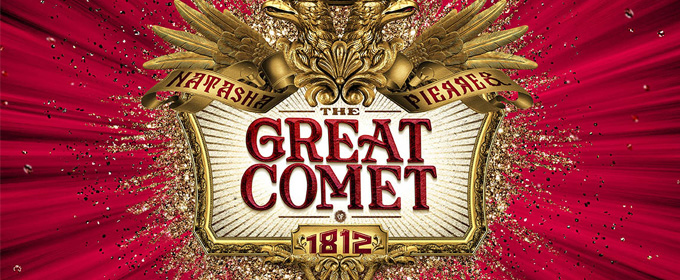 Click Here for More Articles on NATASHA, PIERRE AND THE GREAT COMET OF 1812
Dave Malloy Reveals GREAT COMET Was 'On Brink of Closing' and Apologizes for 'Racial Optics'
As BroadwayWorld reported earlier this week, Tony and Emmy Award winner Mandy Patinkin will make his long-awaited return to Broadway in NATASHA, PIERRE & THE GREAT COMET OF 1812, starring as 'Pierre' from August 15 - September 3 only. Okieriete "Oak" Onaodowan, currently playing the role, will play his final performance as 'Pierre' on August 13.
Producer Howard Kagan explained Okieriete Onaodowan's departure earlier this week: "This continues our show's remarkable history of having great actors and singers see the show as audience members, only to tell us they are inspired to join the cast! Whenever possible we will accommodate them as we did here with Mandy and his Homeland TV schedule. Oak, who was scheduled to appear as Pierre for this period graciously agreed to make room for Mandy, and we sincerely hope that Oak will return to us in the fall or winter. He is a terrific Pierre."
Now the show's composer, Dave Malloy, has taken to twitter to explain some of the reasoning behind this.
He writes that "The show was in desperate shape; sales after Ingrid leaving Aug 13 were catastrophically low."
He also revealed that Mandy Patinkin was unaware that Okieriete Onaodowan was being asked to leave the production early. Patinkin was asked to step in ASAP as the show was on the brink of closing.
He concluded with "I am not sure that the show has a future now."
The producers of The Great Comet provided Broadwayworld with the following statement: "As part of our sincere efforts to keep Comet running for the benefit of its cast, creative team, crew, investors and everyone else involved, we arranged for Mandy Patinkin to play Pierre. However, we had the wrong impression of how Oak felt about the casting announcement and how it would be received by members of the theater community, which we appreciate is deeply invested in the success of actors of color - as are we - and to whom we are grateful for bringing this to our attention. We regret our mistake deeply, and wish to express our apologies to everyone who felt hurt and betrayed by these actions."
See all the tweets below.
hey all. bit of a devastating last 24 hours. so sorry for how everything went down. nothing but love and artistic awe for @OakSmash 1/

— dave malloy (@dave_malloy) July 28, 2017
the show was in desperate shape; sales after ingrid leaving Aug 13 were catastrophically low. show would have closed 2/

— dave malloy (@dave_malloy) July 28, 2017
it's apparently a weird show. turns out it needs a name to sell it. 3/

— dave malloy (@dave_malloy) July 28, 2017
mandy is a beautiful legend. had no idea. he didn't ask to out oak, the show asked him to come asap because we were on brink of closing 4/

— dave malloy (@dave_malloy) July 28, 2017
so sorry to have missed the racial optics of it. we had to do same thing with dear beloved brittain so in my head it was no different. 5/

— dave malloy (@dave_malloy) July 28, 2017
please don't give mandy grief, he's devastated.
i am not sure that the show has a future now. 6/

— dave malloy (@dave_malloy) July 28, 2017
signing off now. going for ice cream or whiskey or likely both. so sorry. thank you for the love. 7/

— dave malloy (@dave_malloy) July 28, 2017
Featured This Week on Stage Door
Shoutouts, Classes, and More from Your Favorite Broadway Stars
Related Articles