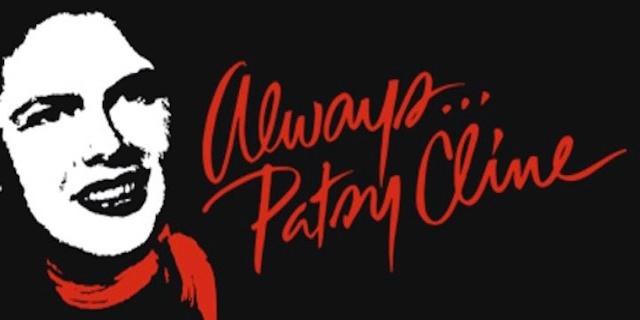 Click Here for More Articles on ALWAYS...PATSY CLINE
Crystal Bowersox-Led ALWAYS...PATSY CLINE Postpones Broadway Run; Producers Hopeful for Fall 2013 Opening
American Idol finalist Crystal Bowersox and Oscar and Emmy Award nominee Annette O'Toole will have to wait a little bit longer to bring Ted Swindley's Always... Patsy Cline to Broadway. BroadwayWorld has confirmed that the show, which was previously set to open in August, has been postponed due to problems booking an appropriate Broadway theatre. The full team is still on board to continue with the production and producers are hopeful that performances will begin in Fall 2013.
Bowersox is currently on a summer tour with East Forest. Click here for a full itinerary.
Always... Patsy Cline is a fun loving, crowd-pleasing musical full of down-home country humor and a big heart. Based on a true story, the show features nearly thirty classic songs from the Patsy Cline songbook which will be heard for the first time on a Broadway stage. The show tells of the friendship that developed between Patsy and Louise Seger, her most devoted fan. Louise narrates the story of the day in 1961 when she met Patsy at Houston's Esquire Ballroom. Afterward, Patsy kept in touch by writing her long hand-written letters until the day she died tragically in a plane crash. She signed the letters "(Love) Always, Patsy Cline."
2013 marks the 50th anniversary of Patsy Cline's death.
The show features twenty-seven chart-topping songs, including such Patsy classics as "Crazy," "Walkin' After Midnight," "I Fall to Pieces," "Sweet Dreams," and "Back In Baby's Arms." It also features such great Country classics as "Your Cheatin' Heart," "San Antonio Rose," and "Blue Moon of Kentucky," Pop classics like "Bill Bailey," "You Belong To Me," "True Love," and Rock 'n Roll classics like "Shake, Rattle and Roll" and "Stupid Cupid."
The center-piece of the show is Patsy's live concert at the Esquire Ballroom - a rollicking, dancing-in-the-aisles performance that shows a seldom-seen side of Patsy at her crowd-pleasing best.
Patsy Cline is one of the best-loved and iconic recording artists of all time and one of the most influential, successful and acclaimed female vocalists of the 20th century. Her voice defined her generation and generations to come. One of the earliest and, perhaps, the most successful cross-over artists in history, Patsy recorded a seemingly endless stream of chart-topping hit songs before dying tragically in 1963 at the age of 30. Among her many accomplishments -
Her first hit record, "Walkin' after Midnight," reached number 2 on the country charts and number 12 on the pop charts, making her one of the earliest country singers to have a cross-over pop hit record.
"Patsy Cline's Greatest Hits" was listed in the Guinness Book of World records for staying on the overall music charts the longest of any female artist of any music genre in history.