Click Here for More Articles on 2021 AWARDS SEASON
BroadwayWorld's 3rd Annual Phonys! 2019 Tony Categories We Wish Existed
Each year, the Tony Awards honor Broadway's best and brightest from the current season. And though the awards are many, each year there are a few shows that bring a little something new and different to the stage that deserve their own brand of recognition.
Check out our recommendations for Tony's most overlooked honors of the 2018 - 2019 Broadway season. This is the 2019 BroadwayWorld Phonys.
---
Best Ventricular Vocal Fold Phonation In A Leading Role
Alex Brightman - Beetlejuice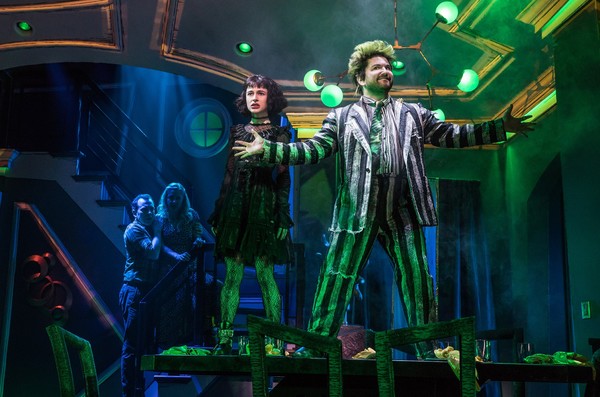 This season, Tony-nominee Alex Brightman has effortlessly slipped into the sinister stripes of the title character in Beetlejuice.
Bringing such a chaotic character to life could shred the vocal cords of even the most seasoned performer, but thanks to the advanced vocal technique mentioned above (and demonstrated here to delightfully gross effect), Brightman is not only playing an iconic character but is also an icon of vocal health.
Alex is a winner in our eyes for navigating the gravelly growl of his garish ghoul eight times a week with nary a nodule in sight. Keep on making that beautiful sound!
---
Best Performance By An Anxious Sidekick In A Musical
George Salazar - Be More Chill / Sarah Stiles - Tootsie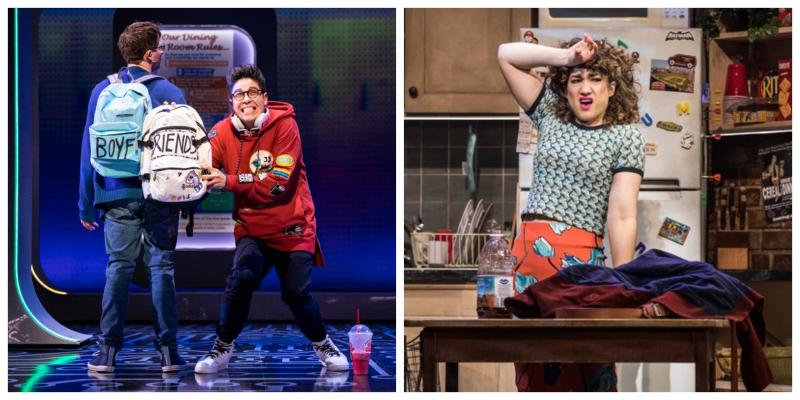 The sidekick, the featured role, the second banana; whatever you want to call them, supporting players are often the comedic lifeblood and unexpected emotional heroes of many a musical.
This year, we were gifted not one, but TWO incredible featured performances from George Salazar and Sarah Stiles who dialed up the comic wallop and soul-stirring poignancy of their anxiety-ridden characters in Be More Chill and Tootsie.
Bringing to life two of this season's standout moments with the hilarious rant, "What's Gonna Happen" and the heartbreaking break-out hit "Michael In The Bathroom", Sarah and George are stealing scenes and hearts with their layered portrayals of two of the season's most endearingly distressed characters.
---
Best Musical With A Message
The Prom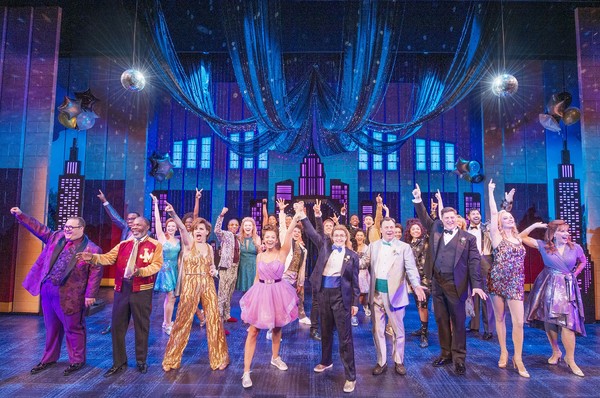 It often seems that musicals fall into two camps: frothy and entertaining or dark, profound and artful. But this season, the new musical The Prom merged serious subject matter and with musical comedy in seamless fashion.
Telling a story inspired by real-life cases of LGBTQ+ discrimination across the nation, The Prom invites audiences to witness a moving tale of love and acceptance, while never letting us forget that there is still a long road ahead when it comes to social progress.
Led by a cast of Broadway veterans and outstanding newcomers, The Prom is a joyous, sparkling cupcake of a musical that stays woke while also bringing big laughs and endlessly entertaining musical comedy to delighted audiences nightly.
---
Best Character Entrance Maybe Ever
Adam Driver - Burn This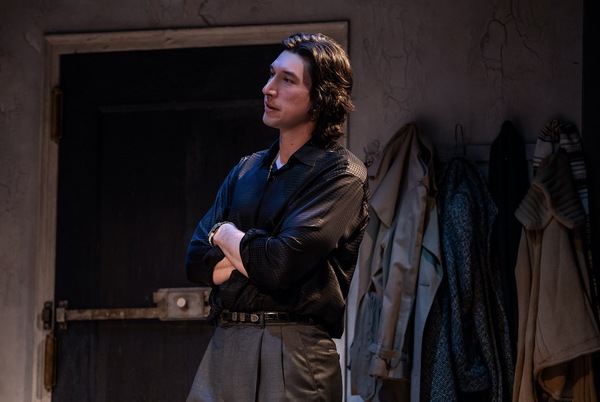 As the old adage goes, some people really know how to make an entrance. Adam Driver's 'Pale' in the Broadway revival of Burn This is one of those people.
Portraying the hard-living, fast-talking, unlikely love interest of Keri Russell's Anna, Driver rolls into the play like a hurricane, delivering a tour de force of verbal, physical, and emotional dexterity. Careening through profanity-laden rants, hilarious blunt observations, guttural shrieks of grief, and terrifying fits of anger all in one scene, Adam makes a first impression Broadway fans won't soon forget.
Nothing and no one is safe from Driver as he weaves this complex portrait of bravado, rage and sorrow. In bringing Pale's exacting eye and a whip-fast mouth to thrilling life, this Tony-nominee enthralls and devastates audiences and his-co star alike.
---
Most Holy S#%! Puppet In A Musical
King Kong - King Kong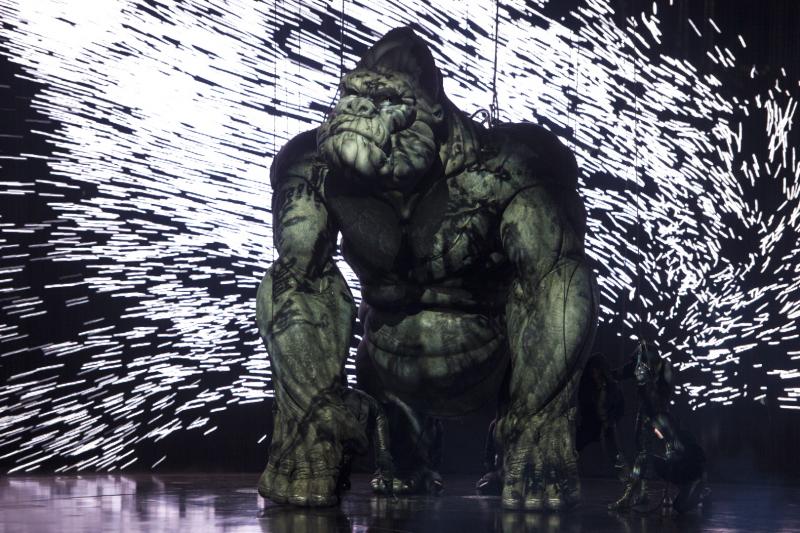 From the demonic sock puppet of Hand to God, to the adorably filthy denizens of Avenue Q, to Julie Taymour's elegant African creatures of The Lion King, puppets on Broadway are not a new phenomena. But this year, one puppet stood 20 feet and 2400 pounds above the rest. We are of course referring to the titular primate of the musical adaptation of King Kong.
This 1.2 ton feat of technical engineering and stagecraft dragged his knuckles to Broadway this year, brought to life by a 17-ton crane, some 15 puppeteers and at least a dozen computers. Never before have Broadway audiences been treated to a more larger than life experience than the one Kong's ginormous presence provides.
The sheer scale of this awe -inspiring creation is matched only by the depth of emotion the team brings to his performance. Exhibiting feelings from curiosity to rage, the nuance of Kong's facial expressions and the specificity of his communicative grunts and growls draw the audience deeply in to the emotional life of this misunderstood beast.
Its creators, Global Creatures, will receive special Tony honors this year for their astounding masterpiece, but we're throwing them a Phony as well for an achievement that inspires gasps of astonishment (and maybe a little profanity) from even the most been-there-seen-that theatregoers.
---
The 'Hamilton' Legacy Prize
Ali Stroker - Oklahoma! / Peppermint - Head Over Heels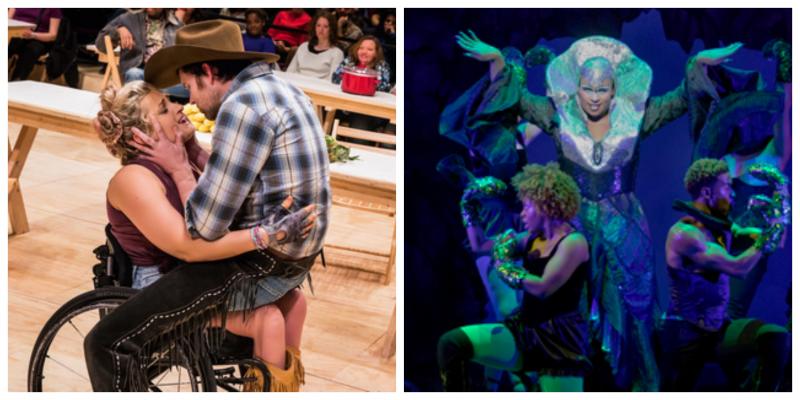 "What is a legacy? Its planting seeds in a garden you never get to see." Those words may be true for the legacy-obsessed title character of Hamilton, but don't apply one bit to our next pair of Phony honorees.
Broadway made history in more ways than one this year and two major contributors to that legacy are Ali Stroker of Oklahoma! and Peppermint of Head Over Heels. This year, these ladies made their mark while redefining diversity on the Broadway stage.
Ali first made history in 2016 when she became the first actor in a wheelchair to appear on Broadway. This year, she secures landmark status once more, earning a Tony nom for her portrayal of sexually liberated farm girl, Ado Annie, making her the first actor in a wheelchair to do so. With her powerhouse pipes and irresistible charm, we just cain't say no to honoring Ali for her incredible achievement.
More important ground was broken this year with the Go Go's medieval musical Head Over Heels. Putting queer representation at the forefront of its storytelling, the show became an instant fan favorite for its progressive values and killer performances. But it was former RuPaul's Drag Race contestant Peppermint who made the history books as the first transgender woman to originate a principal role on Broadway. When it comes to celebrating this groundbreaking performance, our lips are NOT sealed.
---
The Cynthia Nixon Double Duty Award
Jeremy Pope - Choir Boy / Ain't Too Proud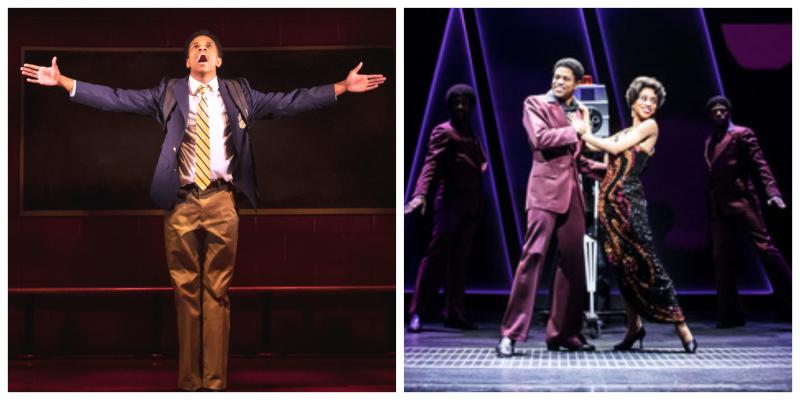 In 1984, Tony-winner Cynthia Nixon did the unthinkable, appearing in the Broadway productions of Hurlyburly and The Real Thing SIMULTANEOUSLY. Our next honoree thankfully did not have that kind of chaotic workload, but has pulled off a similar feat, appearing in two separate productions this season.
The artist in question is the terrific Jeremy Pope, who did an incredible Broadway double take this year, giving two distinct and distinguished performances. He first hit the stage as the ambitious Pharus in the acclaimed play Choir Boy, and is now treating us to his portrayal the great Eddie Kendricks in The Temptations bio-musical Ain't Too Proud.
This achievement has not only granted the hardworking actor entry to the ranks of overachievers everywhere, it has also earned him the rare distinction of being one of only six actors to be Tony-nominated for two performances in the same season.
So, let's all make a joyful noise for Jeremy! It's not just your imagination - this guy has one bright future ahead of him.
---
Best Angsty Anthem
'Dead Mom' - Beetlejuice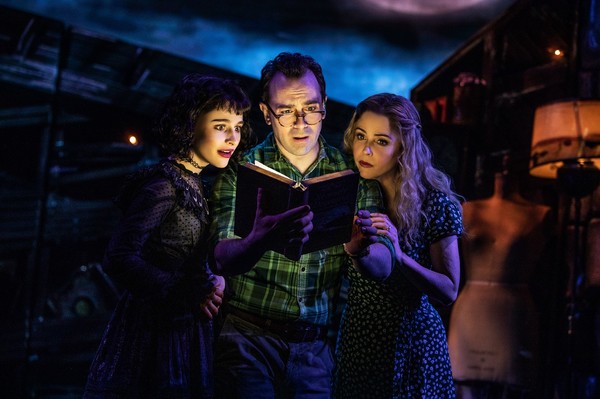 Teenage angst has been one of the more popular themes of musical theatre for the better part of a decade. Since the pubescent crew of Spring Awakening railed against 'The Bitch of Living', Broadway has been treated to every awkward, uncertain angle of the adolescent experience. Whether they're waving through a window, raising their right finger to the status quo, or just trying to more than survive high school, the complex inner lives of teens are on full display.
This year, the new musical Beetlejuice joined the brigade with Lydia's riot grrrl anthem of loss, 'Dead Mom'. Mixing scrappy punk vocals with the emotional undercurrent of a girl mourning a monumental loss, actress Sophia Anne Caruso has introduced a new anthem for young women everywhere. Though Lydia's grief may not apply to everyone, this angsty declaration will speak to any young person grappling with major life changes and the often powerless and isolating experience of being a teenage girl.
---
Most Enthusiastic Fanbase
Be More Chill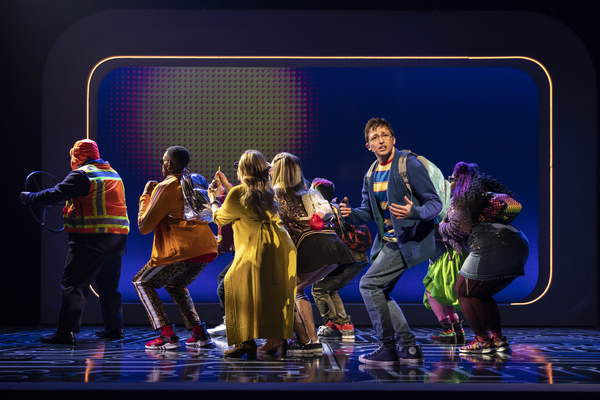 Fans, stans, Phans, Rentheads, Hedheds, Fanastasias. Fansies, Fansens. The dedicated Broadway fan goes by many a name. They rule the message boards, stake out the stage door, champion standbys and understudies, and return to their fave shows numerous times (with visits numbering into the thousands for really special cases) to show their undying support.
But this season, the fans of a little known musical called Be More Chill made the impossible happen. Through a barrage of cast album streams, original artwork, fan fiction, and more YouTube covers of "Michael In The Bathroom" than you can shake a Squip at, thousands of BMC stans across the globe championed the show from an obscure flash in the pan all the way to the Lyceum Theatre. Through their adoration, they created a first-of-its kind social media sensation that has resulted in a Tony-nominated, record-breaking Broadway run. Squip Squad, we salute you!
---
Most Perfect Replacement In The History Of The Universe
Laura Benanti - My Fair Lady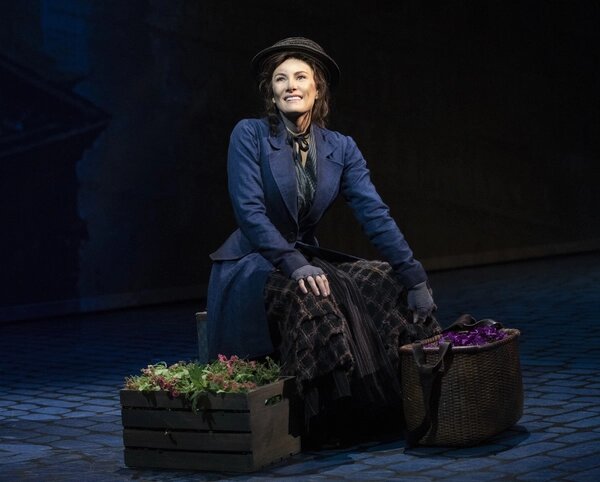 Theatre nerds the world over rejoiced when it was announced that Tony Award-winner and social media kween, Laura Benanti, would be taking over the role of Eliza Doolittle in the Lincoln Center Theater production of My Fair Lady.
Making all of our dream-casting fantasies come true, Benanti has slipped effortlessly (Except y'know, with a great deal of effort. Juggling a lead on Broadway while mothering an adorable toddler is not for the faint of heart) into the role, bringing her star power and a rock solid sense of self to one of history's great leading ladies. A dream role for Laura since birth, her joy is evident in every moment of her loverly performance and we are all better off for it.
Broadway fans have long pined for a Best Replacement Tony, but since the powers that be have yet to instate that particular category (along with Best Ensemble. We're still waiting) we're taking it upon ourselves. In a season of many wonderful performances by replacement actors, it's a tough call, but there is no doubt in anyone's mind that Laura is abso-bloomin-lutely born to do this role.