Broadway Green Alliance's Winter E-Waste Collection Drive Set For January 22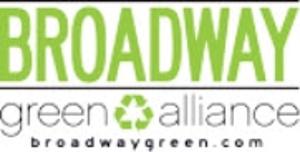 The Broadway Green Alliance (BGA) is sponsoring an e-waste drive for the theatre industry and fans on Wednesday, January 22 from 11:00 a.m. - 2:00 p.m. in the breezeway located outside of the Minskoff Theatre.
The event is open to all shows, theatres, industry members, and fans.
Past e-waste drives have garnered donations from the casts and crews of Broadway shows, numerous theatre organizations and theatre-related businesses, as well as theatre patrons on their way to Wednesday matinees.
In partnership with Electronic Recyclers International, Inc., the BGA will recycle, repurpose, and properly dispose of electronic waste that is collected during the drive. You may bring: cell phones, copy machines, computer peripherals (mice, keyboards, wires, etc.), desktop computers, DVD players, fax machines, laptops, monitors, printers, storage media, iPods/iPads, and stereo equipment. For safety, we cannot accept any hazardous waste, including household appliances, lamps or bulbs, items containing mercury, and any biohazardous materials.
Those unable to attend the drive can visit our website and review the e-waste disposal guide at http://www.broadwaygreen.com or email green@broadway.org for more information on how to properly dispose of electronic waste.
Related Articles
More Hot Stories For You
Andrea Bocelli Will Stream A Live Performance From The Duomo In Milan On Easter Sunday
On Easter Sunday, April 12, Italian tenor and global music icon Andrea Bocelli will give a solo performance at the historic Duomo, the cathedral of Mi... (read more)

Idina Menzel, Ben Platt, Josh Groban and Many More Join SATURDAY NIGHT SEDER Benefit
Saturday Night Seder — a Passover Seder on Saturday, April 11 (the fourth night of Passover) — will be different from all other nights, as a panoply o... (read more)

VIDEO: The Marsh Family is Back With Another LES MISERABLES Cover
The Marsh family is back with another Les Miserables cover!... (read more)

VIDEO: Actor Handcuffed by LAPD While Making Self-Tape of August Wilson Monologue
When LA-based actor Tyree Freely began creating his self-tape for Leah Daniels-Butler Casting's Quarantine Monologues project, he didn't realize that ... (read more)

Breaking: Broadway Shutdown Extends To June
In accordance with guidelines from the Center for Disease Control (CDC) and under the continued direction of Governor Andrew Cuomo, Broadway shows in ... (read more)

THE BOOK OF MORMON National Tour Announces Closing
After 2,828 performances and 360 playing weeks across North America, the producers of THE BOOK OF MORMON announced today that the Jumamosi Company (se... (read more)