Broadway Goes Prehistoric! How Many of These Stage Stars Did You Spot in JURASSIC WORLD: FALLEN KINGDOM?
Jurassic World: Fallen Kingdom has hit cinemas across the United States yesterday, June 22, 2018. The Broadway League put together a list of all of the Broadway stars that can be spotted in the film. Be sure to look out for them if you see the movie!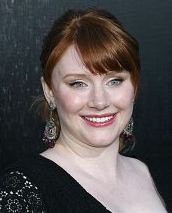 Bryce Dallas Howard (Claire Dearing)
Howard made her Broadway debut in 2003 in the revival of Moliere's Tartuffe, playing Mariane.
---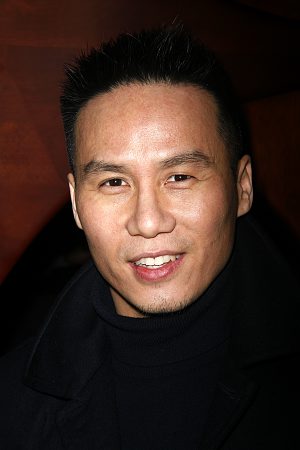 BD Wong (Dr. Henry Wu)
Wong is a bit of a Broadway veteran, appearing most notably in M. Butterfly, for which he won a Tony, Drama Desk, Outer Critics' Circle and Clarence Derwent Awards. Other Broadway credits include Face Value; You're a Good Man, Charlie Brown; and Pacific Overtures.
---
Ted Levine (Ken Wheatley)
While primarily a television and film star, Levine appeared on stage in 1986 in the touring production of Neil Simon's Biloxi Blues.
---
Rafe Spall (Eli Mills)
Spall made his Broadway debut recently, playing Jerry in the 2013 revival of Harold Pinter's play Betrayal.
---

Toby Jones (Gunnar Eversol)
Jones made his Broadway debut in 2003, starring as Arthur in The Play What I Wrote.
---
Watch The Broadway League's original post here.
Jurassic World: Fallen Kingdom hits theaters on June 22, 2018. Get a first look below! It's been four years since theme park and luxury resort Jurassic World was destroyed by dinosaurs out of containment. Isla Nublar now sits abandoned by humans while the surviving dinosaurs fend for themselves in the jungles.
When the island's dormant volcano begins roaring to life, Owen (Chris Pratt) and Claire (Bryce Dallas Howard) mount a campaign to rescue the remaining dinosaurs from this extinction-level event. Owen is driven to find Blue, his lead raptor who's still missing in the wild, and Claire has grown a respect for these creatures she now makes her mission. Arriving on the unstable island as lava begins raining down, their expedition uncovers a conspiracy that could return our entire planet to a perilous order not seen since prehistoric times.
With all of the wonder, adventure and thrills synonymous with one of the most popular and successful series in cinema history, this all-new motion-picture event sees the return of favorite characters and dinosaurs-along with new breeds more awe-inspiring and terrifying than ever before. Welcome to Jurassic World: Fallen Kingdom.
Stars Pratt and Howard return alongside executive producers Steven Spielberg and Colin Trevorrow for Jurassic World: Fallen Kingdom. They are joined by co-stars James Cromwell, Ted Levine, Justice Smith, Geraldine Chaplin, Daniella Pineda, Toby Jones, Rafe Spall and Isabella Sermon, while BD Wong and Jeff Goldblum reprise their roles.
Directed by J.A. Bayona (The Impossible), the epic action-adventure is written by Jurassic World's director, Trevorrow, and its co-writer, Derek Connolly. Producers Frank Marshall and Pat Crowley once again partner with Spielberg and Trevorrow in leading the filmmakers for this stunning installment. Belén Atienza joins the team as a producer.
Related Articles