Broadway Composer Harold Arlen's Estate Files Lawsuit Against Apple, Amazon, Google, and More For Selling Unauthorized Copies of His Music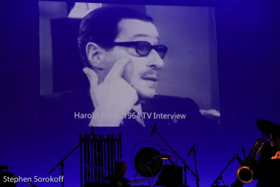 According to Forbes, the son and estate of Broadway composer Harold Arlen has filed a lawsuit against Apple, Amazon, Google, Microsoft, and Pandora, for selling over 6,000 unauthorized recordings of his music.
The lawsuit states that these services contain copies of Arlen's songs that are being sold under different record labels for less money than the price of the authorized copies.
"This exact practice occurs every day in the digital music business where there is unlimited digital shelf space ... and a complete willingness by the digital music stores and services to seek popular and iconic recordings from any source, legitimate or not, provided they participate in sharing the proceeds," said Arlen's attorneys.
The lawyers also claim that the online services knew about the infringements they are committing, and continued to work with the pirate labels and distributors.
As an explanation for why the services operate this way, the lawyers said, "The more recordings and albums the online defendants make available in their stores and services, the better they are able to attract buyers and subscribers."
Read more on Forbes.
Harold Arlen has written music for 13 Broadway shows, but is perhaps best known for writing the music for The Wizard of Oz.
His Broadway writing credits include Earl Carroll's Vanities, You Said It, Americana, George White's Music Hall Varieties, Life Begins at 8:40, The Show is On, Hooray For What!, Star and Garter, Bloomer Girl, St. Louis Woman, At Home With Ethel Waters, House of Flowers, Mr. Wonderful, Jamaica, Saratoga, A Day in Hollywood/A Night in the Ukraine, Blues in the Night, Uptown...It's Hot!, Barbara Cook: A Concert For the Theatre, Black and Blue, Dream, Swing!, and Mostly Sondheim.