Click Here for More Articles on Broadway Books
Broadway Books: 10 MORE Books on Black Theatre - Monologues, Plays, History, and More!
We've rounded up 10 MORE books about Black theatre to read and educate yourself while in quarantine.
Our list features everything from history, to monologues, scenes, and plays. Have a favorite that didn't make the list? Tweet us @BroadwayWorld!
Check out part one here.
---
by Jonathan Shandell
Examining oral histories, playbills, scripts, production stills, and journalistic accounts, Shandell gives us the most complete picture to date of the theatre company by analyzing well-known productions alongside groundbreaking and now-forgotten efforts. Shedding light on this often-overlooked chapter of African American history, which fell between the New Negro Renaissance and the Black Arts Movement, Shandell reveals how the ANT became a valued community institution for Harlem-an important platform for African American artists to speak to racial issues-and a trailblazer in promoting integration and interracial artistic collaboration in the U.S.
Purchase on Amazon here.
---
A Raisin in the Sun
by Lorraine Hansberry
This groundbreaking play starred Sidney Poitier, Claudia McNeill, Ruby Dee and Diana Sands in the Broadway production which opened in 1959. Set on Chicago's South Side, the plot revolves around the divergent dreams and conflicts within three generations of the Younger family: son Walter Lee, his wife Ruth, his sister Beneatha, his son Travis and matriarch Lena, called Mama. When her deceased husband's insurance money comes through, Mama dreams of moving to a new home and a better neighborhood in Chicago. Walter Lee, a chauffeur, has other plans, however: buying a liquor store and being his own man.
Purchase on Amazon here.
---
The Color Purple
by Alice Walker
A powerful cultural touchstone of modern American literature, The Color Purple depicts the lives of African American women in early twentieth-century rural Georgia. Separated as girls, sisters Celie and Nettie sustain their loyalty to and hope in each other across time, distance and silence. Through a series of letters spanning twenty years, first from Celie to God, then the sisters to each other despite the unknown, the novel draws readers into its rich and memorable portrayals of Celie, Nettie, Shug Avery and Sofia and their experience. The Color Purple broke the silence around domestic and sexual abuse, narrating the lives of women through their pain and struggle, companionship and growth, resilience and bravery. Deeply compassionate and beautifully imagined, Alice Walker's epic carries readers on a spirit-affirming journey towards redemption and love.
Purchase on Amazon here.
---
Take You Wherever You Go
by Kenny Leon
When Kenny Leon's grandmother told him to "take you wherever you go," she could hardly have anticipated that he would establish himself as one of Broadway's most exciting and acclaimed directors. But through years of hard work, Kenny would migrate from a small wooden house in rural Florida to the Tony Awards' stage, where he would win Best Direction of a Play for his 2014 revival of A Raisin in the Sun.
In Take You Wherever You Go, Leon reflects on the pillars of wisdom he learned every step of the way from the most important people in his life--from his grandmother's sagacious and encouraging motivations to the steady hand of his mother to the deep artistic and social influence of iconic American playwright August Wilson.
Purchase on Amazon here.
---
Black Heroes in Monologues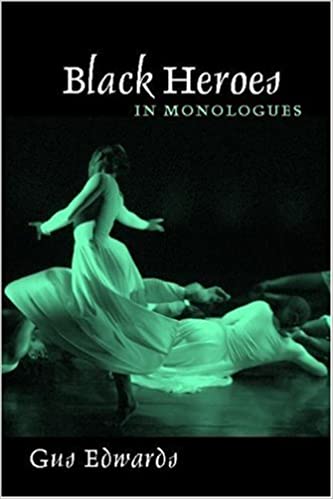 by Gus Edwards
As he did with Monologues on Black Life, Edwards offers black actors and actresses a host of new, original audition and performance pieces. Perfect for black history month or any moment that calls for a stirring performance, Black Heroes in Monologues features twenty-seven monologues in the voices of heroes from every walk of African American life. From Civil Rights-era leaders Martin Luther King Jr., Rosa Parks, and Malcolm X to freedom fighters Harriet Tubman and Joseph Cinque; from Hall of Fame sports figures Jackie Robinson and Joe Louis to influential artists Paul Robeson, Mahalia Jackson, Hattie McDaniel, and Oscar Micheaux. You'll find a wide variety of richly drawn portraits of people whose passion, resolve, and smarts will inspire your acting.
Purchase on Amazon here.
---
Fences
by August Wilson
Troy Maxson is a strong man, a hard man. He has had to be to survive. Troy Maxson has gone through life in an America where to be proud and black is to face pressures that could crush a man, body and soul. But the 1950s are yielding to the new spirit of liberation in the 1960s, a spirit that is changing the world Troy Maxson has learned to deal with the only way he can, a spirit that is making him a stranger, angry and afraid, in a world he never knew and to a wife and son he understands less and less. This is a modern classic, a book that deals with the impossibly difficult themes of race in America, set during the Civil Rights Movement of the 1950s and 60s.
Purchase on Amazon here.
---
Black Theatre: Ritual Performance In The African Diaspora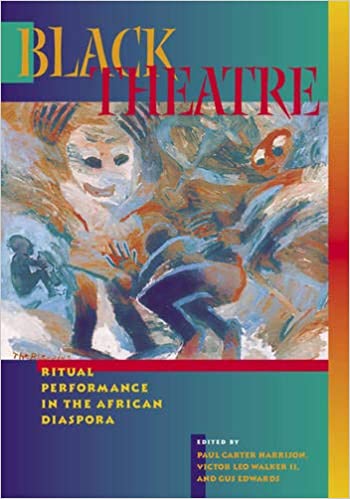 by Paul Carter Harrison
This volume contains essays written by playwrights, scholars and critics that analyze African American theatre as it is practiced today. Even as they acknowledge that Black experience is not monolithic, these contributors argue provocatively for a Black consciousness that creates a culturally specific theatre. This theatre, rooted in African mythos, offers ritual rather than realism; it transcends the specifics of social relations, reaching toward revelation. The ritual performance that is intrinsic to Black theatre renews the community.
Purchase on Amazon here.
---
Radical Black Theatre in the New Deal
by Kate Dossett
Tracing how African American Playwrights and troupes developed these manuscripts and how they were then contested, revised, and reinterpreted, Dossett argues that these texts constitute an archive of black agency, and understanding their history allows us to consider black dramas on their own terms. The cultural and intellectual labor of black theatre artists was at the heart of radical politics in 1930s America, and their work became an important battleground in a turbulent decade.
Purchase on Amazon here.
---
The Black Circuit: Race, Performance, and Spectatorship in Black Popular Theatre
by Rashida Z. Shaw McMahon
The Black Circuit: Race, Performance, and Spectatorship in Black Popular Theatre presents the first book-length study of Chitlin Circuit theatre, the most popular and controversial form of Black theatre to exist outside the purview of Broadway since the 1980s. Through historical and sociological research, Rashida Z. Shaw McMahon links the fraught racial histories in American slave plantations and early African American cuisine to the performance sites of nineteenth-century minstrelsy, early-twentieth-century vaudeville, and mid-twentieth-century gospel musicals.
Purchase on Amazon here.
---
The Fire This Time: African-American Plays for the 21st Century
by Robert O'Hara
his major new anthology collects new work by important artists which explore the context of African-American drama in 21st century America. The plays included are: In the Blood by Suzan-Lori Parks, Civil Sex by Brian Freeman, The Dark Kalamazoo by Oni Faidi Lampley, Jitney by August Wilson, Insurrection: Holding History by Robert O'Hara, Crumbs from the Table of Joy by Lynn Nottage, A Preface to the Alien Garden by Robert Alexander, A Rhyme Deferred by Kamilah Forbes and Hop Hop Theatre Junction, and Slanguage by Stephen Sapp and Universes.
Purchase on Amazon here.
Related Articles