Latest News on American Negro Theatre
American Negro Theatre News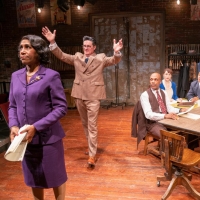 TimeLine Theatre Adds Performances of TROUBLE IN MIND
by Chloe Rabinowitz - Nov 30, 2022
TimeLine Theatre Company has announced he addition of two matinees to the current run of the company's critically acclaimed revival of Trouble in Mind on Thursday, December 8, and Thursday, December 15, at 2 p.m.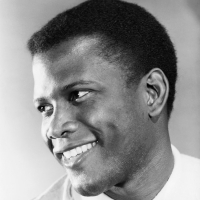 Sidney Poitier to Receive Icon Tribute at 2022 Gotham Awards
by Michael Major - Nov 15, 2022
The Icon Tribute comes on the heels of the documentary film Sidney, which had its world premiere during a Gala Presentation at the Toronto International Film Festival and has since won Best Biographical Documentary at the Critics Choice Documentary Awards while also receiving nominations for Best Director and Best Biographical Documentary.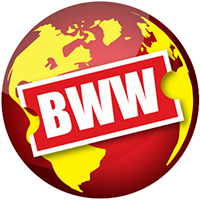 Academy Museum Presents DOROTHY DANDDRIGE AND RUBY DEE: A SHARED CENTENNIAL, November 3-25
by A.A. Cristi - Oct 26, 2022
Academy Museum presents DOROTHY DANDDRIGE AND RUBY DEE: A SHARED CENTENNIAL, November 3-25. Presented in conjunction with Regeneration: Black Cinema 1898–1971on view through April 9, 2023.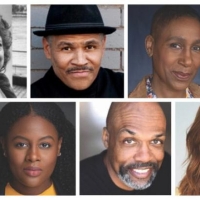 Alice Childress' TROUBLE IN MIND to be Presented at TimeLine Theatre Company in November
by Chloe Rabinowitz - Sep 30, 2022
TimeLine Theatre Company's 2022-23 season will continue this fall with the landmark classic Trouble in Mind by Alice Childress, directed by TimeLine Company Member Ron OJ Parson, running November 2 – December 18, 2022.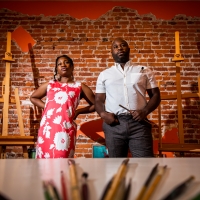 Philadelphia Artists' Collective and My Black Best Friend to Present WINE IN THE WILDERNESS at Poth Brewery
by Blair Ingenthron - Sep 10, 2022
Philadelphia Artists' Collective (PAC) will launch their 12th season with a production of Wine in the Wilderness by Alice Childress, performed at Poth Brewery. Presented in collaboration with TheBlackBestFriend as part of the Philadelphia Fringe Festival, the show will run for a limited engagement from September 22 through October 9, 2022.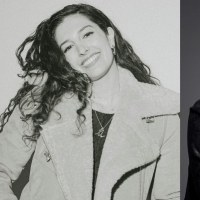 Sanaz Toossi, Jeanine Tesori, Alice Childress and More To Receive Dramatists Guild Awards
by Chloe Rabinowitz - Jul 19, 2022
The Dramatists Guild of America has announced further recipients for their 2022 Awards. The Awards for both 2021 and 2022 recipients will be presented at Joe's Pub on Monday, July 25, 2022.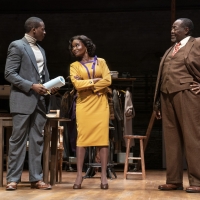 Concord Theatricals Acquires Licensing Rights for Alice Childress' TROUBLE IN MIND
by Chloe Rabinowitz - Jun 16, 2022
Concord Theatricals has announced that it has secured exclusive worldwide English language stage licensing rights to Alice Childress' Trouble in Mind for its Samuel French imprint.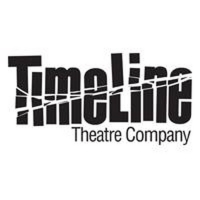 World Premiere of CAMPAIGNS, INC. & More Announced for TimeLine Theatre Company 2022-23 Season
by Chloe Rabinowitz - May 12, 2022
After celebrating its 25th Anniversary in residence at Theater Wit—a season that featured the world premiere, acclaimed hit Relentless, which went on to an extended run at Goodman Theatre—the company will return to its longtime home in Chicago's Lakeview East neighborhood, located at 615 W. Wellington Avenue, for three productions.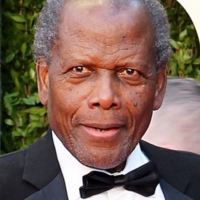 Broadway Theatres to Dim Lights January 19 in Memory of Sidney Poitier
by Taylor Brethauer-Hamling - Jan 18, 2022
To commemorate the life of prolific actor, director and cultural icon Sidney Poitier, the Committee of Theatre Owners will dim the lights of Broadway theatres in New York for one minute on Wednesday, January 19 at exactly 7:45PM.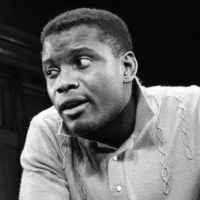 New Broadway Play SIDNEY to Explore Sidney Poitier's Life and Career
by A.A. Cristi - Dec 7, 2021
The legendary life of Academy Award-winning actor, filmmaker, activist and human-rights trailblazer Sidney Poitier set to be a new Broadway play produced by Ron Gillyard (Born for This, Mr. Soul); Poitier's daughter, filmmaker Anika Poitier; and Barry Krost.