Broadway Books: 10 Books on Black Theatre - Monologues, Plays, History, and More!
We've rounded up 10 books about Black theatre to read and educate yourself while in quarantine.
Our list features everything from history, to monologues, scenes, and plays. Have a favorite that didn't make the list? Tweet us @BroadwayWorld!
---
The Theatre of Black Americans: A Collection of Critical Essays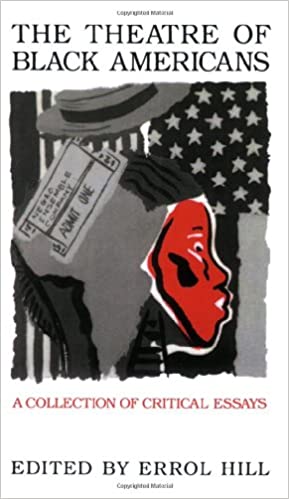 by Errol Hill
From the origins of the Negro spiritual and the birth of the Harlem Renaissance to the emergence of a national black theatre movement, The Theatre of Black Americans offers a penetrating look at a black art form that has exploded into an American cultural institution. Among the essays: James Hatch - Some African Influences on the Afro-American Theatre; Shelby Steele - Notes on Ritual in the New Black Theatre; Sister M. Francesca Thompson OSF - The Lafayette Players; Ronald Ross - The Role of Blacks in the Federal Theatre.
Purchase on Amazon here.
---
Monologues for Actors of Color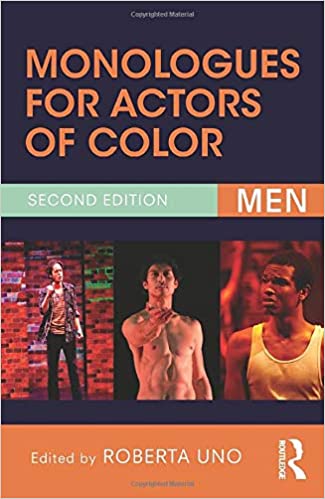 by Nikkole Salter
Actors of color need the best speeches to demonstrate their skills and hone their craft. Roberta Uno has carefully selected monologues that represent African-American, Native American, Latino, and Asian-American identities. Each monologue comes with an introduction and notes on the characters and stage directions to set the scene for the actor.
This new edition now includes more of the most exciting and accomplished playwrights to have emerged over the 15 years since the Monologues for Actors of Color books were first published, from new, cutting edge talent to Pulitzer winners.
Purchase on Amazon here.
---
The Oberon Book of Monologues for Black Actors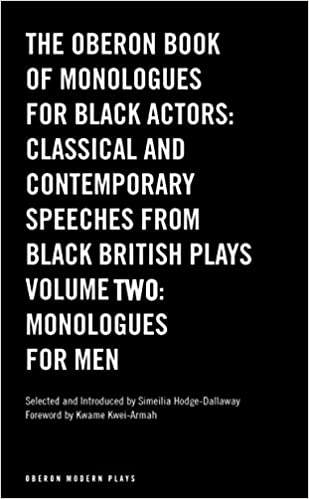 by Simeilia Hodge-Dallaway (Introduction), Kwame Kwei-Armah (Foreword)
Inspired by both classical and contemporary plays, The Oberon Book of Monologues for Black Actors gives readers an insight into some of the best cutting-edge plays written by black British playwrights, over the last sixty years. This collection features over twenty speeches by Britain's most prominent black dramatists. The monologues represent a wide-range of themes, characters, dialects and styles. Suitable for young people and adults, each selection includes production information, a synopsis of the play, a biography of the playwright and a scene summary. The aim of this collection is that actors will enjoy working on these speeches, using them to help strengthen their craft, and by doing so, help to ensure these plays are always remembered.
Purchase on Amazon here.
---
Black Theatre USA: Plays by African Americans From 1847 to 1938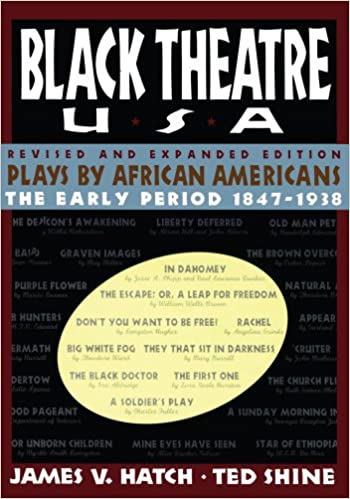 by Ted Shine (Author), James V. Hatch (Editor)
This book is features a collection of 51 plays that features previously unpublished works, contemporary plays by women, and the modern classics.
It traces the history of African American drama, gathers major plays by African American writers, and includes background information on each play and author.
Purchase on Amazon here.
---
Black Theatre, USA: Plays by African Americans: The Recent Period, 1935-Today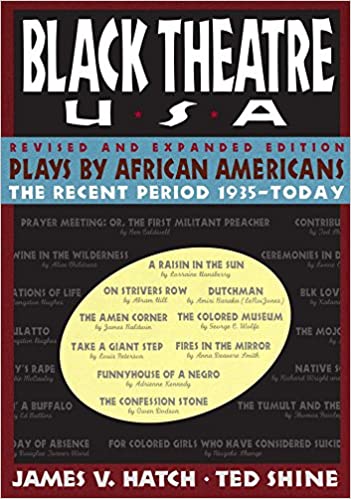 by Ted Shine (Author), James V. Hatch (Editor)
This revised and expanded Black Theatre USA broadens its collection to fifty-one outstanding plays, enhancing its status as the most authoritative anthology of African American drama with twenty-two new selections.
This collection features plays written between 1935 and 1996.
Purchase on Amazon here.
---
Voices of Color: 50 Scenes and Monologues by African American Playwrights
by Woodie King Jr.
Voices of Color is a trailblazing collection of scenes and monologues by African American Playwrights. This major omnibus of contemporary American writing will serve as a primary resource for African American artists in search of their own voice for the stage. Actors and directors will now have access to a much larger spectrum of work in which to shine. Readers will be introduced to a rich, vibrant medley of work of the human spirit. And schools, colleges and libraries will, at last, have the book we all need to fully explore America's potential for drama.
Purchase on Amazon here.
---
Black Acting Methods
by Sharrell Luckett (Editor), Tia M. Shaffer (Editor)
Black Acting Methods seeks to offer alternatives to the Euro-American performance styles that many actors find themselves working with.
A wealth of contributions from directors, scholars and actor trainers address afrocentric processes and aesthetics, and interviews with key figures in Black American theatre illuminate their methods. This ground-breaking collection is an essential resource for teachers, students, actors and directors seeking to reclaim, reaffirm or even redefine the role and contributions of Black culture in theatre arts.
Purchase on Amazon here.
---
A Tempest: Based on Shakespeare's 'The Tempest;' Adaptation for a Black Theatre
by Aimé Césaire (Author), Richard Miller (Translator)
Césaire's rich and insightful adaptation of The Tempest draws on contemporary Caribbean society, the African-American experience and African mythology to raise questions about colonialism, racism and their lasting effects.
Aime Cesaire is a world-renowned poet, essayist and playwright, His poetry is published by the University of California Press. Cesaire has long been a major force in the culture and politics of the Caribbean.
Purchase on Amazon here.
---
Black Musical Theatre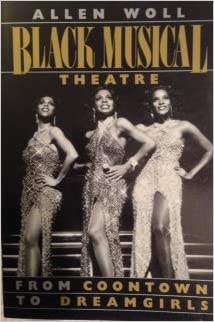 by Allen Woll
While theatregoers are generally familiar with the names of such pioneers as George M. Cohan, Irving Berlin and Jerome Kern, the names of their black counterparts - Will Marion Cook, George Walker and Bob Cole, among others - are virtually unknown today. Allen Woll aims to remedy that neglect in this book, offering a thoroughly researched account of the evolution of black musical theatre from the turn of the century to the present day.
In his discussion of the careers of Ethel Walters, Eubie Blake and Lena Horne, to name just a few of the luminaries considered here and in his outlines and analyses of "A Trip to Coontown", "Shuffle Along", "Porgy and Bess", "Ain't Misbehavin'", "The Wiz", "Dreamgirls" and dozens of other shows, Woll brings the works vividly to life. "Black Musical Theatre" should become an essential reference and guide for anyone interested in theatre and African American history.
Purchase on Amazon here.
---
Black Broadway: African Americans on the Great White Way
by Stewart F. Lane (Author), Kenny Leon (Foreword)
The African-American actors and actresses whose names have shone brightly on Broadway marquees earned their place in history not only through hard work, perseverance, and talent, but also because of the legacy left by those who came before them. Like the doors of many professions, those of the theater world were shut to minorities for decades.
Black Broadway provides an entertaining, poignant history of a Broadway of which few are aware. By focusing a spotlight on both performers long forgotten and on those whom we still hold dear, this unique book offers a story well worth telling.
Purchase on Amazon here.