Broadway Blogs - A Few Choice Quotes From Stephen Sondheim and More...
Below are BroadwayWorld.com's blogs from Monday, January 19, 2009. Catch up below on anything that you might have missed from BroadwayWorld.com's bloggers!
A Few Choice Quotes From Stephen Sondheim
by Michael Dale - January 19, 2009

I just got back from Avery Fisher Hall, where Frank Rich was partaking in a fireside chat (sans fireside) with Stephen Sondheim.  I scribbled down as much as I could from the 90 minute conversation.  Some of the more interesting topics included the inability for most theatre critics to critique the music in a musical and the greater gratification Sondheim gets from composition than lyric writing because of the way language can restrict him from expressing exactly what he wants to say.  ("There are very few lyrics that are perfect lyrics.")  I wish there was more time to discuss his observation that Jerry Bock's music has the same edginess as Fred Ebb's lyrics and John Kander's outpouring of music matches Sheldon Harnick's elegant lyrics, giving great dramatic tension to the songs of both teams.

Here are a few choice quotes from the evening:

"It looks like we'll be recording Road Show in February.  The cast was told not to take any jobs in Hawaii."

On using Spanish lyrics in some songs for the upcoming West Side Story revival:  "'I Feel Pretty' and 'A Boy Like That'/'I Have a Love' are not among my finest work.  And there are others I wish were in Spanish."

"The tune of 'Somewhere' is one of those Lenny had been trying to get into shows for a very long time.  And Lenny found a sucker."

"Anyone Can Whistle is written by the two smartass kids in the back of the classroom."

"Hofstra College once played Merrily backwards.  We didn't find out until it was over or else we would have been there with the sheriff and shotguns."

"Then there was a production of Company where Bobby shot himself at the end."  (Rich's response:  "He shot himself after 'Being Alive'?")

On how Assassins was a hit in London after the first American production was ill received:  "In England they just loved the idea of a musical about assassinating American presidents.  We should have opened it there!"

"If the theatre can't have bad taste..." (Pause, followed by audience applause.)

On why South Pacific isn't to his taste:  "It's the happiest war I've ever seen."

On musicals that may not have great material but artistically succeed anyway:  "One of my favorite shows is The Wiz.  It's the only show I wasn't involved with that I saw six times.  It works."

On why adapting Pygmalion into My Fair Lady wasn't necessary:  "They painted the lily.  They painted it really well, but it's painted."

"Green Grow The Lilacs is a very bleak play about homosexuality.  Would you get that from Oklahoma!?  I don't think so."  (Rich responds:  "From some productions...")

Sondheim talked about how "The Ladies Who Lunch" was a rare case where he wrote a song more for the actor playing the role than for the character.  He asked George Furth for some insight on Elaine Stritch, as the bookwriter knew him better than he did.  Furth told a story about how the two of them were on an all night drinking binge when they stumbled into a bar at 3am.  Stritch looked at the bartender and said...  "Just give me a bottle of vodka and a floor plan."

At the end of the evening, after the two men had taken their bows, Rich walked off stage for Sondheim to take in his standing ovation from the large, cheering crowd.  As he gave a few bows back to us, I began to wonder if he would keep on bowing after the applause had died down, only to be interrupted by Frank Rich's clapping hands.

**************************

Speaking of great lyrics, the time has come for Avenue Q to retire its big laugh, "George Bush is only for now."

Four finalists have been selected from over 2,000 entries to a nationwide contest to choose a replacement lyric.  Which of them, all to be tested out during upcoming performances, is your favorite?  Let us know in our new poll.
---
Happy Birthday to Michael Crawford!
by Robert Diamond - January 19, 2009

Just a quick post to wish a very happy Birthday to one of the theatre world's top leading men, who is also one of the key inspirations behind this very web site - Michael Crawford. Here's wishing many happy returns as well as the hope to see him back on stage in 2009!

 

Above: A look back at just a few of his many memorable performances, taken from his official web site @ www.mcifa.com. 

 
---

Related Stories
More Hot Stories For You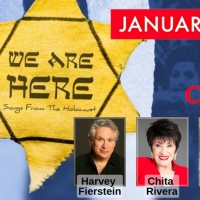 Harvey Fierstein, Chita Rivera, and More Announced for WE ARE HERE Concert at Carnegie Hall

December 4, 2022

"We Are Here", a remarkable concert of music written inside the Nazi camps and ghettos, will come to Stern Auditorium / Perelman Stage at Carnegie Hall to commemorate International Holocaust Remembrance Day on January 26th at 7:30pm.
---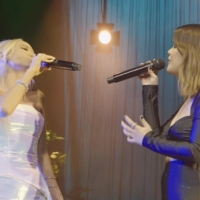 VIDEO: Watch Kristin Chenoweth and Country Star Maren Morris Sing 'For Good' from WICKED

December 4, 2022

Maren Morris surprised audiences by bringing out Kristin Chenoweth to join her for a performance of 'For Good' from WICKED during the final show of Morris's Humble Quest concert tour at Nashville's Bridgestone Arena. Watch the video here.
---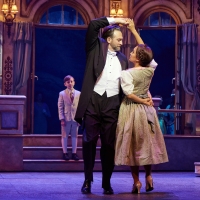 Photos: First Look at Ashley Blanchet, Graham Rowat, Gavin Lee, and More in Paper Mill's THE SOUND OF MUSIC

December 3, 2022

Paper Mill Playhouse (Mark S. Hoebee-Producing Artistic Director; Michael Stotts- Managing Director), recipient of the 2016 Regional Theatre Tony Award, has released production photos for The Sound of Music. The show began performances at Paper Mill Playhouse on Friday, December 2 and will play through Sunday, January 1, 2023.
---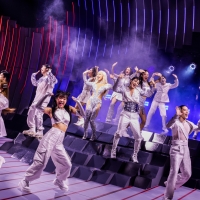 KPOP Producers Issue Letter in Response to New York Times Review

December 3, 2022

In response to Jesse Green's review of KPOP from the New York Times, the producers of KPOP have issued a response letter, requesting that Green 'issue an apology to the cast and creators of [KPOP] for the insensitive and, frankly, offensive review.'
---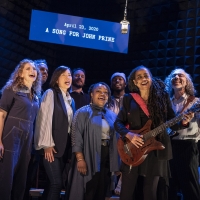 Suzan-Lori Parks' PLAYS FOR THE PLAGUE YEAR to Return to The Public in April 2023

December 2, 2022

After a truncated run as a result of several COVID-19 cases in the company, Suzan-Lori Parks' theatrical concert PLAYS FOR THE PLAGUE YEAR will be returning for an engagement in The Public Theater's Joe's Pub in April 2023.
---