Broadway AM Report, 12/7/2016 - HAIRSPRAY LIVE! Airs Tonight and More!
Good morning, BroadwayWorld! Because we know all our readers eat, sleep and breathe Broadway, what could be better than waking up to it?
TODAY'S BIG NEWS: TINY BEAUTIFUL THINGS, starring Nia Vardalos, opens this evening at the Public, and HAIRSPRAY LIVE! brings the beat to NBC tonight!
---
NEWS YOU MISSED YESTERDAY:
- THE COLOR PURPLE and BRIGHT STAR are among the nominees for the 2017 Best Musical Theater Album GRAMMY Award!
- JITNEY director Ruben Santiago-Hudson will be honored in Harlem tomorrow.
- DEAD POETS SOCIETY will close with a special benefit performance...
- Eden Espinosa, Ruby Lewis and more are set to rock out in BROADWAY SINGS BOWIE/PRINCE!
- We got a first look (right) at THE FIRST NOEL at The Apollo, some fresh portraits of the HAIRSPRAY LIVE! gang, plus a peek at opening night photos, and highlights, from THE BABYLON LINE, and shots from York Theatre Company's gala honoring Joel Grey!
- The 28th Annual GYPSY OF THE YEAR raised $4.4 million for BC/EFA, while Raul Esparza, Constantine Maroulis and more have signed on for ASTEP's Christmas benefit.
- Will Eno's new Off-Broadway play is titled WAKEY, WAKEY.
- And the HAMILTON Mixtape is headed for No. 1 on the Billboard 200 albums chart!
---
Broadway Weather Forecast: Cloudy with a high of 50 for your Hump Day!
---
What we're geeking out over: Dramatists Guild Fund's THE LEGACY PROJECT: VOLUME III, now out on YouTube - check out Tony Kushner's interview below!
---
What we're watching: HAIRSPRAY LIVE! (of course), airing tonight on NBC!
---
Video of the Day: Get ready for HAIRSPRAY LIVE! with the Broadway company's 2003 Tony Awards performance!
---
And a Happy Birthday shout-out to Sara Bareilles, who turns 37 today!
Sara Bareilles, well known for her pop stardom, is the Tony-nominated composer and lyricist behind Broadway's WAITRESS. She also penned tunes for the Broadway-bound SPONGEBOB MUSICAL. Bareilles's hit single "Love Song" from the album LITTLE VOICE hit No. 4 on the Billboard Hot 100 Chart. She has sold more than one million albums and earned five GRAMMY nominations, including Album of the Year. Sara was a judge for Season 3 of NBC's THE SING-OFF. She also published a memoir last year called SOUNDS LIKE ME: MY LIFE (SO FAR) IN SONG. Over the summer, Bareilles played Ariel in THE LITTLE MERMAID at the Hollywood Bowl.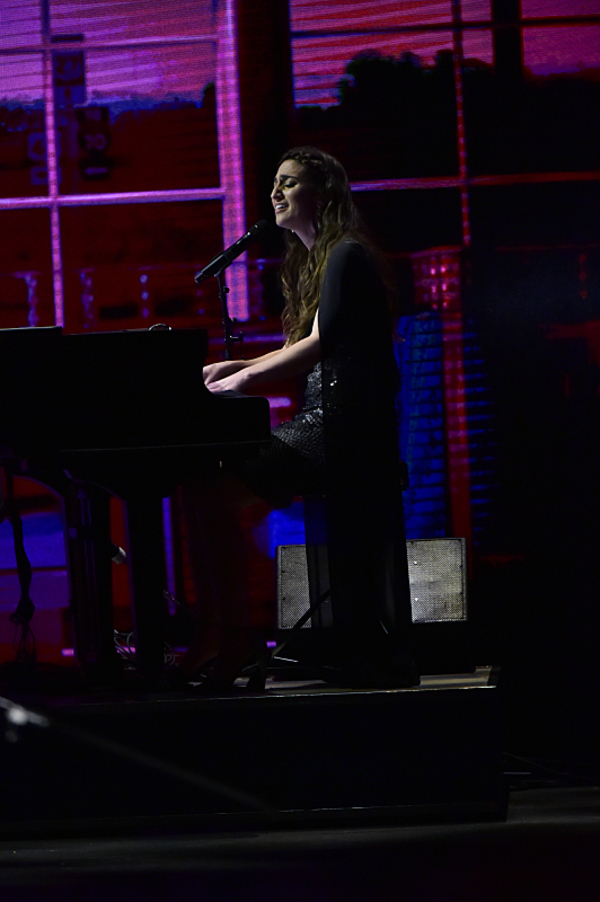 ---
See you bright and early tomorrow, BroadwayWorld!

Related Articles
A Midwest native and Louisville-based journalist, Jessica is a long-time believer in the collaborative power of the performing arts. She has worked as a News (read more...)