Behind the Rainbow Flag: Lauren Patten Shares the Story of Her First Pride Parade as an Openly Queer Person
BroadwayWorld is celebrating Pride Month with Behind the Rainbow Flag. This series will feature theatre artists, who are members of the LGTBQ+ community sharing their stories, advice, or other pieces related to their identity.
Lauren Patten shared the story of her first Pride Parade as an openly queer person, as well as some photos of herself with Jagged Little Pill cast members at the event.
Read Lauren's story below!
---
The first Pride Parade I walked in as an openly queer person was in Boston, June 2018. Jagged Little Pill was in its out-of-town tryout at American Repertory Theatre, and we miraculously didn't have a show on the day of the parade. The cast and crew took to the streets with our very own scrappy JLP float/truck. I had participated in Pride before, but never as a person who understood myself as queer, as a person who was unafraid to say that to the world. The elation and communion I felt that day was bursting out of my body. I also got to hug both Elizabeth Warren and Melissa Etheridge -- I mean, come on.
One of the things I remember vividly about that day was how many children I saw lining the streets, cheering us on and waving flags. I was incredibly moved to see young children participating in the joy, and learning that it is joyful to celebrate queer people. It filled me with so much hope.
Photos courtesy of Lauren Patten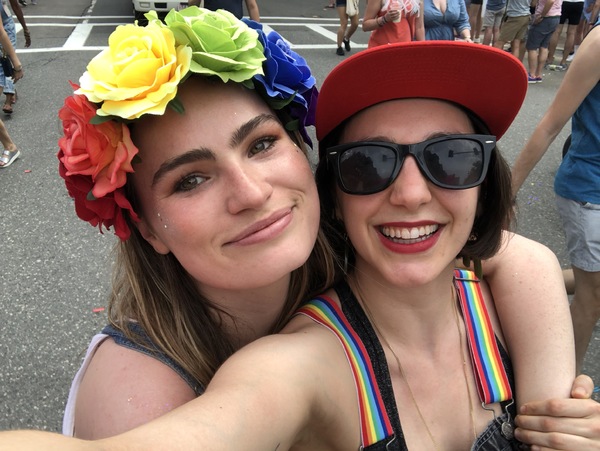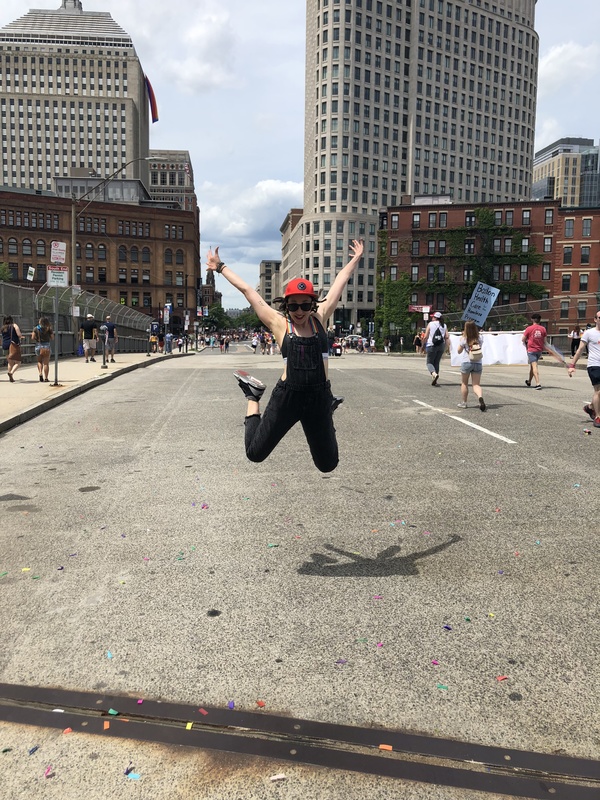 Related Stories
Stephi serves as Managing Editor for BroadwayWorld, and has been a member of the team for over five years. Among many hats, she curates the daily "Wake Up With BWW" briefing,... (read more about this author)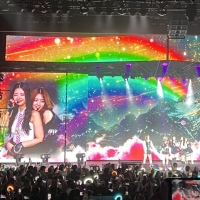 Concert Review: ITZY Brings Charm and Charisma to New York City's Hulu Theater For Final North American Stop on the 'Checkmate' Tour
November 14, 2022
Itzy wrapped the North American leg of their Checkmate World Tour in New York City at the Hulu Theater on November 13, where they were met with a sold-out theater brimming with over 5,000 MIDZYs. The five-member girl group under JYP Entertainment consists of Yeji, Lia, Ryujin, Chaeryeong, and Yuna, who all showed off their individual charms, as well as their solid group dynamic.
---
Words From The Wings: April Matthis of THE PIANO LESSON Shares Her Backstage Routine

November 4, 2022

We're chatting with April Matthis of The Piano Lesson! She told us all about her backstage routine, must-haves, and more!
---
Take A Look Back at Gabriel Byrne's Journey on Broadway

October 28, 2022

Internationally renowned actor and writer Gabriel Byrne has returned to Broadway in his acclaimed solo show, Walking with Ghosts, adapted from his best-selling memoir of the same name. Learn more about Byrne's journey on Broadway by taking a walk down memory lane through his past credits!
---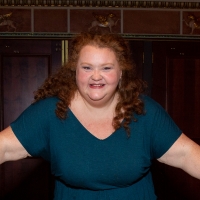 Words From The Wings: Shawna Hamic of 1776 Talks Pre-Show Rituals, Backstage Must-Haves, and More!

October 27, 2022

BroadwayWorld is bringing you Words From the Wings, a new series of interviews that take fans behind the scenes of some of their favorite Broadway stars' backstage routines! Today we're chatting with Shawna Hamic who plays "Richard Henry Lee" in 1776! She told us all about her pre-show rituals, backstage must-haves, and more!
---
Concert Review: THE ROSE Brings K-Rock to Terminal 5

October 20, 2022

The Rose, the four-piece Korean rock band consisting of Woosung, Dojoon, Jaehyeong, and Hajoon, are embarking on their first tour as a group since returning from their mandatory military service in South Korea.
---