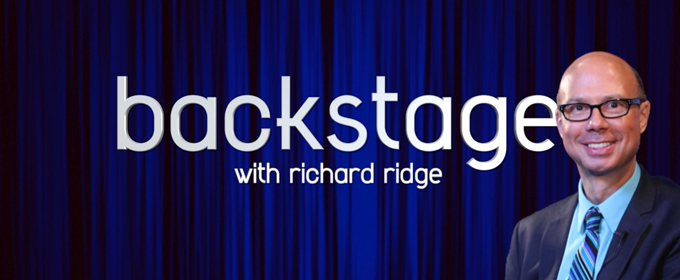 Click Here for More Articles on BACKSTAGE WITH RICHARD RIDGE
Backstage with Richard Ridge: An (Extra)Ordinary Man- Tony Nominee Harry Hadden-Paton Explains How He Ended Up in MY FAIR LADY
"Bart [Sher] and I spoke a long time about this character. I think the key to him is that he is passionate and obsessive about the work and his job. What's he's not good at is emotions- understanding other people's emotions and understanding his own emotions," says Harry Hadden-Paton. "The joy of an being an actor is taking someone on a journey. Now I'm digging my heals and making him cruel, patronizing and self-obsessed, then taking him on a journey of self-discovery that has come about through [Eliza]."
Professor Henry Higgins might be one of the most complex characters in musical theatre, but Tony nominee Harry Hadden-Paton certainly has a grasp on who he is. In a recent chat with Richard Ridge, as a part of SAG-AFTRA Foundation and BroadwayWorld's Conversations Q&A series, he opens up about how he earned the role that not only marked his Broadway debut, but earned him his first Tony nomination!
Hadden-Paton is known to global television viewers for his portrayals of Bertie Pelham on Downton Abbey and Martin Charteris on The Crown, other TV credits include Gaston de Foix on Versailles, and Hans Von Enke on Wallander. Film credits include The Little Stranger, About Time, The Hollow Crown, The Deep Blue Sea, In the Loop, and La Vie en Rose. His UK theater credits include the West End - The Importance of Being Earnest (Ian Charleson Award nomination), Flare Path, and The Pride. Off-West End: She Stoops to Conquer at The Royal National Theatre, Posh at The Royal Court, The Changeling at The Young Vic, and The Prince of Homburg at The Donmar Warehouse.
Hadden-Paton was born in London where he graduated from Eton College and trained at the London Academy of Music and Dramatic Art. He is married to fellow actor Rebecca Night and they have two daughters. The family calls London home.
Related Articles