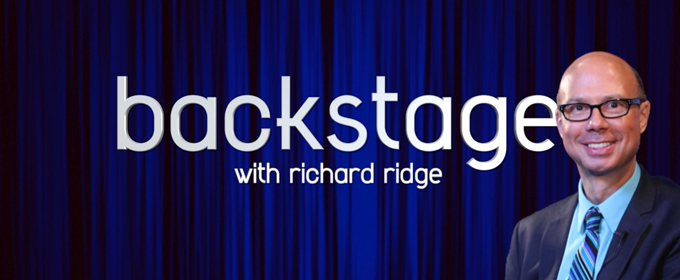 Click Here for More Articles on BACKSTAGE WITH RICHARD RIDGE
Backstage: FROZEN Director Michael Grandage Shares Show Secrets, Future Plans & Behind the Scenes Details!
A Chat with the Man Behind the Musical
The cold still doesn't bother Michael Grandage, who, as BroadwayWorld reported this morning, has a busy couple of years ahead! That's because Frozen, which this week celebrates its first smash year at Broadway's St. James Theatre, will soon launch three international productions, joining the previously announced North American tour launching this fall.
Grandage, a Tony Award winner (Red) and director of three Olivier Award-winning Outstanding Musicals (Merrily We Roll Along, Grand Hotel and Guys and Dolls), just sat down with BroadwayWorld's Richard Ridge to chat about the huge task of mounting four new productions, and why he can't wait for the rest of the world to get a chance to experience Elsa, Anna and Arendelle.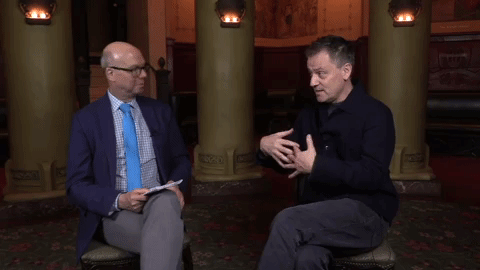 Grandage, who had never before worked on a new musical, knew that the source material would lend itself well to a stage adaptation. "I realized I was watching possibly the greatest source material you could ever hope to have if you were doing your first new musical."
Where did he find early inspiration? "When we went to Norway, we were meeting with people who were telling us what it felt like to grow up in a world of which legend was such an important part," says Grandage. "Going there really opened us up to adding more of that to the story."
Grandage thinks that stories like Frozen are important to audiences today. "When you are living through a difficult patch in history, you really do need stories that get rid of all cynicism and go straight to the kernel of something important about the human condition. With this show, more than any show I've done, you might be getting a vast majority of the audience who is seeing a theatre production for the first time in their lives. And that's a huge responsibility."
Find out more about his extensive career in London, film and more in the full interview below!
Related Articles