BWW TV: A Week in the Life of FINIAN'S RAINBOW's Tyrick Wiltez Jones
BroadwayWorld.com spent the week with busy actor Tyrick Wiltez Jones capturing day to day footage of his hectic life on, off and backstage. Currently featured in the hit revival of FINIAN'S RAINBOW at the ST. James Theater, Tyrick's week packs a real punch! 8 performances of Finian's, classroom dance instruction and mentoring, recording a cast album, charity work and more. We got tired just tagging along! Follow Tyrick's footsteps and get a taste of a week in the life of a working Broadway actor!
Finian's Rainbow has a book byE.Y. Harburg and Fred Saidy; lyrics by E.Y. Harburg; music by Burton Lane; with book adaptation by Arthur Perlman and original adaptation for New York City Center Encores! by David Ives. It is directed and choreographed by Warren Carlyle; musical direction is by Rob Berman. Previews began on October 8, and opened officially on October 29.
The production stars 
Jim Norton
, 
Kate Baldwin
, 
Chuck Cooper
, 
Christopher Fitzgerald
, and 
Cheyenne Jackson
.
Finian's Rainbow tells the story of the Irishman Finian McLonergan and his daughter Sharon who travel to a small Southern town in the mythical state of Missitucky with plans to bury a stolen pot of gold in The Shadows of Fort Knox, in the mistaken belief it will grow and multiply. They have been followed from Ireland by the owner of the gold, a leprechaun, who shows up determined to recover his treasure.
The musical's score boasts such classic songs as "Old Devil Moon," "How Are Things in Glocca Morra?," "When I'm Not Near the Girl I Love (I Love the Girl I'm Near)," Look to the Rainbow," and "If This Isn't Love."It is the first Broadway revival of the classic musical in nearly 50 years. The show had its Broadway premiere in 1947, which ran for 725 performances and won three Tony Awards, including one for star 
David Wayne
 and one for legendary choreographer 
Michael Kidd
 who made his Broadway debut with the show. One of the first of the socially conscious postwar musicals, Finian's Rainbow is unusual in that it deals in a satirical way with issues of class, race, and economics, most specifically in the character of a bigoted Southern senator who is accidentally turned black. It was also notable in its time for featuring an integrated cast at a time when most shows did not and for featuring a mute character who expresses herself solely through dance. The musical was revived in 1955 at 
City Center
 and in 1960 at Broadway's 46th Street Theatre.
Finian's Rainbow plays the ST. James Theatre, 246 West 44 Street. The performance schedule is Tuesday through Thursday at 7pm; Friday and Saturday at 8pm; with matinees on Wednesday and Saturday at 2pm, and Sunday at 3pm. Tickets are $35 - $75 in previews and $50 - $120 post opening. There are also special post-opening Wednesday evening prices as low as $25.00. Tickets may be purchased by visiting www.telecharge.com or by phoning 212.239.6200. For groups, which are on sale now, phone 212.541.8457 or 1.800.BROADWAY. The ST. James Theatre box office opens Tuesday, September 8. For more information about Finian's Rainbow, visitwww.FiniansOnBroadway.com.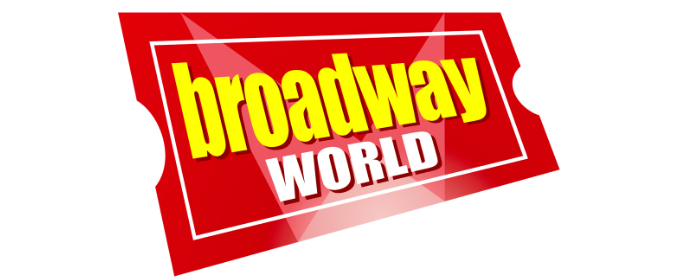 Click Here to Play the Video!