BWW Morning Brief October 30th, 2017: 24 HOUR PLAYS Opens, Michael Moore Responds to Trump, and More!
Good morning, BroadwayWorld! Because we know all our readers eat, sleep and breathe Broadway, what could be better than waking up to it? Scroll down for the latest news, and click HERE to learn more about how we've revamped our morning brief for 2017! Want our morning reports delivered via email? Subscribe here!

1)
Michael Moore Responds to Trump's Criticism of THE TERMS OF MY SURRENDER
by BWW News Desk - October 29, 2017
Yesterday the world got its thrill when Trump finally tweeted (incorrect information) about Michael Moore's THE TERMS OF MY SURRENDER. With his usual style, Michael Moore fired back with some Tweets of his own that say what we've all been thinking. (more...)
---
2)
Karen Olivo to Star in FUN HOME for Forward Theater Company
by BWW News Desk - October 29, 2017
It's just been revealed by Madison.com that in Forward Theater Company's 2018-19 season, Karen Olivo will make her Madison stage debut in Wisconsin's first production of FUN HOME. The paper reports that the Tony-winner will play Alison opposite Clare Arena Haden as Helen.. (more...)
---
3)

Photo Flash: ANASTASIA Learns to Do it with Advice From Grandmama and More Saturday Intermission Pics!
by BWW News Desk - October 29, 2017
Yesterday was Saturday, and that means it's time for what has become one of the theatre community's most beloved traditions- BroadwayWorld's 'Saturday Intermission Pics' roundup! This week ANASTASIA is taking a moment for home, love, and family with a stop to visit Broadway royalty Mary Beth Peil, and the ladies of A BRONX TALE are showing off their gorgeous style. Check out more Saturday Intermission Pics below!. (more...)
---
4)
VIDEO: Watch the SOMETHING ROTTEN Cast Get Scared Straight Out of Their Codpieces
by BWW News Desk - October 29, 2017
The cast of Something Rotten was in for a scare this Halloween weekend. Watch the screams and jumps in their hilarious video below!. (more...)
---
5)
BWW Flashback: PRINCE OF BROADWAY Steps Down from the Throne and Exits Broadway
by Julie Musbach - October 29, 2017
Harold Prince's revue Prince of Broadway abdicates for the next Broadway show in the works today, October 29, 2017. The show played a total of 91 performances. The limited engagement began performances at the Samuel J. Friedman theatre on August 3, 2017 with an official opening on August 24, 2017.. (more...)
---
---
Today's Call Sheet:
-THE 24 HOUR PLAYS ON BROADWAY kicks off tonight at the American Airlines Theatre!
-Jessie Mueller and more are set for tonight's 2017 VOICES FOR THE VOICELESS Benefit for Foster Kids!
-Kristolyn Lloyd, Nick Cordero, Eden Espinosa and more to sing 'Love Letter to Houston' at Highline Ballroom tonight!
-Bruce Willis' new Billy the Kid Play MUST off-Broadway play begins performances tonight!
-Chilina Kennedy, Ryan Silverman and more are set for BLAME CANADA! at Feinstein's/54 Below tonight!
-Julia Murney, Will Roland and more are set for tonight's MONSTERSONGS concert at The Cutting Room!
-ON YOUR FEET!'s Mauricio Martinez will be honored at the Jane Elissa Endowment Fund for Leukemia/Lymphoma Research fundraiser!
-Revenge comedy F*CK M*RRY K*LL opens tonight Off-Broadway!
-Richard Nelson's ILLYRIA opens tonight at The Public Theater!
-The SDC Foundation Awards: A Celebration of Excellence in Directing and Choreography take place tonight!
-TORCH SONG's Harvey Fierstein and Michael Urie will appear on today's THEATER TALK!
-And Tony Winner Denis O'Hare portrays Edgar Allan Poe in PBS biopic, premiering tonight!
---
BWW Exclusive: BWW's Robert Diamond recently chatted with Broadway producer Ken Davenport about the upcoming Producer's Perspective Super Conference in the latest Industry Interview!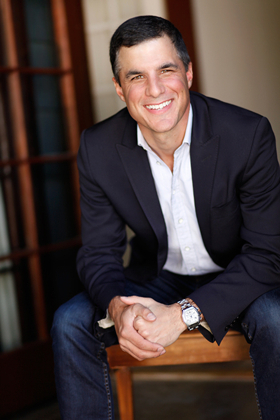 ---
#MotivationalMonday: In honor of Wicked Day, today's motivation comes from Broadway's favorite green witch, Elphaba!
I'm through accepting limits 'cause someone says they're so
Some things I cannot change but 'til I try, I'll never know!
---
Set Your DVR... for Tony winner Andrea Martin visiting TONIGHT SHOW on NBC, TIME AND THE CONWAY's Anna Camp on LATE SHOW on CBS, and LATIN HISTORY FOR MORON's John Leguizamo on LATE NIGHT on NBC!
---
What we're geeking out over: Matt Doyle and Ali Ewoldt joined The New York Pops in their season opener this weekend!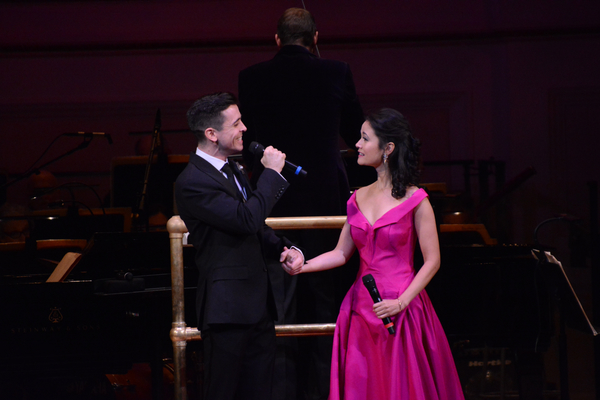 ---
What we're watching: Laura Osnes, Josh Young, Alan H. Green and Robert Cuccioli as they sing from ANGELS!
---
Social Butterfly: Amy Schumer shares a bonding moment with Jerry Zaks in this sweet Instagram video!
---
And a Happy Birthday shout-out to Matthew Morrison, who turns 39 today!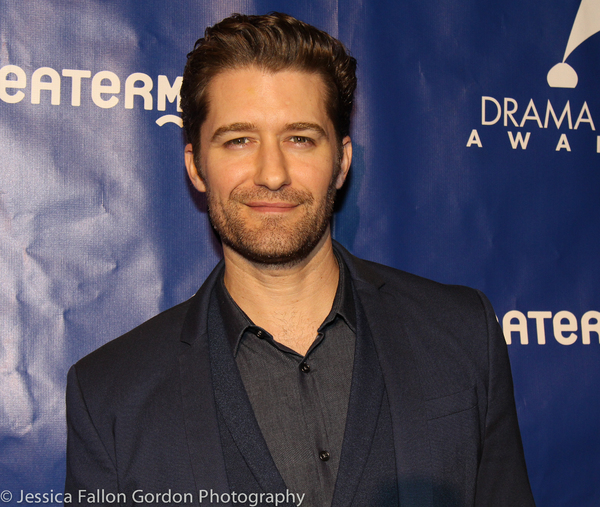 Tony nominee Matthew Morrison has appeared on the Great White Way in FINDING NEVERLAND, SOUTH PACIFIC, A NAKED GIRL ON THE APPIAN WAY, THE LIGHT IN THE PIAZZA, HAIRSPRAY, THE ROCKY HORROR SHOW and FOOTLOOSE. Among his off-Broadway credits are 10 MILLION MILES, workshops of TARZAN and THE BABY AND JOHNNY PROJECT and a reading of CATCH ME IF YOU CAN. Morrison is also well known for his role as 'Will Schuester' in Fox's musical dramedy GLEE.
---
See you bright and early tomorrow, BroadwayWorld!
Related Articles
Danielle, originally from Massachusetts, currently resides in Orlando, FL. She graduated from Liberty University with a BS in Business Administration: Marketing in 2015. Danielle has (read more...)