BWW Interviews: Rachel Bay Jones, PIPPIN's Catherine, On Being Unconventional
Rachel Bay Jones isn't new to Broadway, but merely to some of the fans of Pippin. She's a veteran of HAIR, of WOMEN ON THE VERGE OF A NERVOUS BREAKDOWN (where as standby for Patti LuPone she did take the stage more than one night), and MEET ME IN ST. LOUIS. Also a national tour and Berkshire Theatre Festival veteran, she's been ready for that close-up for a while; it was in Boston that the press declared her Catherine in Pippin her breakout role.
We caught up with Jones between rehearsals prior to the opening of the Broadway previews of Pippin to ask her about her role, her career to date, and her life in bluegrass music as well as in theatre.
BWW: This certainly isn't your first trip to Broadway.
RBJ: HAIR with Diane Paulus was a lot of fun. And I was a standby for Patti LuPone in WOMEN ON THE VERGE OF A NERVOUS BREAKDOWN -- I got to go on three times because she had concert dates. She was very supportive and amazing. I worked directly with her for three weeks, which is just unheard of.
BWW: And you've had a Drama League nomination for some of your Off-Broadway work.
RBJ: Yes, when we did HELLO AGAIN. It was the first revival since it was performed at Lincoln Center in the 90's. It was an ensemble performance nomination, but it was very exciting.
BWW: And then there's the Berkshire.
RBJ: I played in A THOUSAND CLOWNS, and I played Sylvia in the play SYLVIA, which was about a man's midlife crisis and the dog he finds during it. Yes, I played the dog!
I've also played Eva in EVITA, and I've performed THE KING AND I in two different productions with Lou Diamond Phillips, once at the Kansas City Skylight Theatre. Playing Anna was wonderful. I hadn't known it well before; I'd only seen the movie. I didn't realize the guts of the woman. Lou Diamond Phillips is dangerous and funny, and that made the production dangerous and funny. It's really a deep show. There's so much about men and women, and about brutality, which the King's trying to get away from.
And Anna's a wild thing. She's not tame.
BWW: You weren't familiar with THE KING AND I when you did it - were you familiar with the original Broadway Pippin when you took the role?
RBJ: I wasn't familiar with it. I hadn't seen any regional performances, either. Sometimes it helps not to know a show too well - you don't have the previous performance buried in your brain.
BWW: The Boston Herald said of the A.R.T. production in Cambridge that you own the second act of the show.
RBJ: Oh, that's nice. I'm not sure I own anything, but it's interesting that in the Ordinary Life section of the show, a new character's introduced, and she takes over the narration. It's exciting to take that journey with the audience.
BWW: It's been said that you're an unconventional Catherine. What if anything, do you find so unconventional about your playing her?
RBJ: (laughs) I don't know! I'd never seen Pippin before. It's part of my awareness, having been in musical theatre, but I didn't know it. Diane allowed me the freedom to bring all of myself into the part. So often women in musical theatre are just love interests. I didn't want that. Diane gave us freedom to explore the characters.
(after a pause) You know... we're all unconventional. It's only about the choices we make, to hide or not to hide.
And this is true for actors - you grow or you die. You have to stretch. And the audience wants that and needs that - the actors growing helps the audience to grow. So if we're unconventional on stage, that's all to the good.
BWW: How do you picture Catherine? What's her back story?
RBJ: We're all players in the troupe. Right away, there's that back story. I'm a mother in it; I think, the mother of the boy in the troupe [Theo]. Perhaps the player is a widow herself.
BWW: When I interviewed Terrence Mann in Boston, he said the thought of the troupe as the circus from hell, going from town to town and stealing souls until this one boy who plays Pippin says no.
RBJ: I'll buy that! I love it. That works for me.
BWW: And what's Rachel's back story? You're from a family of actors, correct?
RBJ: My parents are actors. They were at Stratford Shakespeare Festival. They're on to other things now; they live on Maui. I grew up with a real reverence for theatre, and they were my first acting teachers. I didn't go to college; I went directly onto the stage. Never looked back.
It's a funny thing. My mother did a production of a Chekov play with Robert De Niro. And now, I've just followed her.
BWW: And outside of acting, you've become a bluegrass performer as well.
RBJ: I quit acting every five or six years and I move away from the city to get back to nature. I moved to western North Carolina one time, I met some old bluegrass singers, and it clicked with me.
I've made an album of Broadway show tunes in folk and bluegrass arrangements, with bluegrass instrumentals. It's called Showfolk. It's been pretty well received; I'm proud of it. [Note: available on iTunes]
I've done a lot of things. I don't know that my Catherine is so unconventional - she's a strong character, like Anna - but maybe I am, a little. Maybe we all are.
PIPPIN is currently in previews at the Music Box Theatre (245 W. 45th Street). Opening night is April 25, 2013.
Photo credit: A.R.T.

Related Stories
 America's most uncoordinated childhood ballet and tap student before discovering that her talents were music and writing, Marakay Rogers finally traded in her violin for law school when she r... (read more about this author)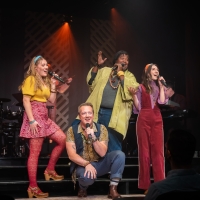 Review: HERE COMES THE SUN Is Far More Than All Right at Prima

October 21, 2022

Lancaster's Prima Theatre puts on a show that will send JoJo looking for Pennsylvania grass
---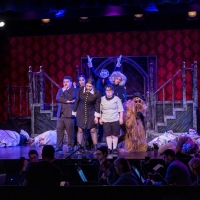 Run - or Creep or Crawl - to Keystone Theatrics' THE ADDAMS FAMILY at Allenberry

October 21, 2022

Wednesday Addams is in love with an ordinary guy, and now he has to face the family. Will anyone survive?
---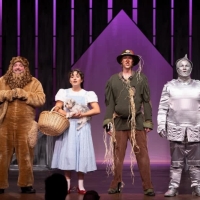 Review: THE WIZARD OF OZ at Keystone Theatrics At Allenberry Playhouse

August 8, 2022

When Harold Arlen and Yip Harburg put THE WIZARD OF OZ together, they knew they had a good thing. So did the studio. And audiences knew it, too. There's still a crowd that will show for any public performance of the movie, especially if it's a sing-along. It's this popularity that turned the movie into a stage musical, to keep the magic going.
---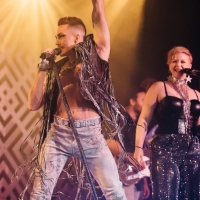 Review: THE MUSIC OF QUEEN+JOURNEY at Prima Theatre

June 27, 2022

What did our critic think of THE MUSIC OF QUEEN+JOURNEY at Prima Theatre? It's true that Prima Theatre's own music shows can be its best productions. This one, THE MUSIC OF QUEEN+JOURNEY, is no exception to that rule. This was performed outdoors in 3021; now, post-pandemic, it comes to Prima's stage, tuneful all the way. Executive Artistic Producer Mitch Nugent directs this delightful musical mayhem for a warm summer evening with evident pleasure. Your pleasure will be equally evident.
---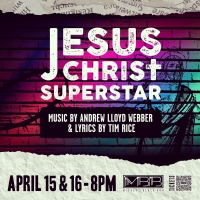 BWW Review: THE BUZZ IS ABOUT JESUS CHRIST SUPERSTAR at Mickey's Black Box At Rock Lititz

April 16, 2022

Goths, not hippies, spread the buzz about Lindsay Bretz-Morgan's Jesus at Rock Lititz venue. The casting works perfectly, and offers some insights. Read our critic's review.
---