Pippin - 2013 - Broadway
Everything has its season... and this season, PIPPIN returns to Broadway for the first time since it first thrilled audiences 40 years ago! With a beloved score by Tony Award nominee STEPHEN SCHWARTZ (GODSPELL, WICKED) that includes the favorites "Magic to Do," "Glory" and "Corner of the Sky," PIPPIN tells the story of a young prince on a death-defying journey to find meaning in his existence. Will he choose a happy but simple life? Or will he risk everything for a singular flash of glory?
Direct from an acclaimed run at Boston's American Repertory Theater, PIPPIN is directed by DIANE PAULUS, director of the 2010 and 2012 Tony Award winners for Best Musical Revival (HAIR and THE GERSHWINS' PORGY AND BESS). This captivating production features sizzling choreography in the style of BOB FOSSE and breathtaking acrobatics by LES 7 DOIGTS DE LA MAIN, the creative force behind the nationwide sensation Traces. Join us... for a magical, unforgettable new PIPPIN.
Video preview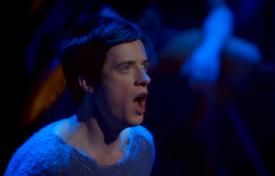 Photo preview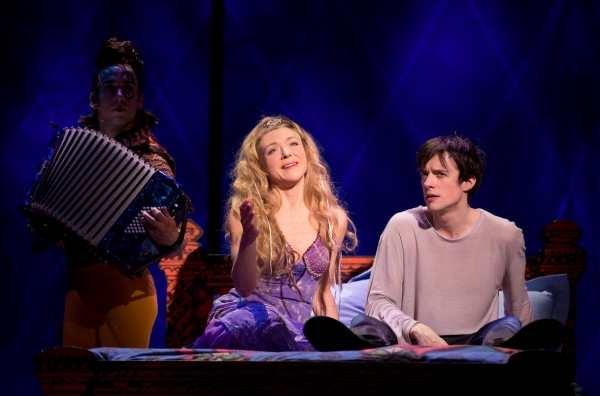 Schedule
Running Time: Two hours and 35 minutes, with one intermission
Featured Reviews For Pippin
'Pippin': Theater review - NY Daily News
The brilliant new production of "Pippin," a 1972 coming-of-age tale, boasts everything you could dream of in a musical - including Stephen Schwartz's terrifically tuneful songs - and a few things you couldn't even imagine.
Pippin: Theater Review - Hollywood Reporter
A medieval fable that makes a giddy hodge-podge out of Candide and Faust, bulging with sexy circus acts, magic tricks, tuneful early-'70s pop-rock songs, elementary existentialism and comedy that runs the gamut from goofy and campy through grotesque and bawdy, Pippin shouldn't work, but it does. Up to a point. Diane Paulus' Broadway revival of the 1972 musical is massively, almost overwhelmingly entertaining, even if its audacious razzle-dazzle doesn't mask the limitations of its book. Still, fans of this much-loved show couldn't ask for a more energized production.