Pippin - 2013 - Broadway
Everything has its season... and this season, PIPPIN returns to Broadway for the first time since it first thrilled audiences 40 years ago! With a beloved score by Tony Award nominee STEPHEN SCHWARTZ (GODSPELL, WICKED) that includes the favorites "Magic to Do," "Glory" and "Corner of the Sky," PIPPIN tells the story of a young prince on a death-defying journey to find meaning in his existence. Will he choose a happy but simple life? Or will he risk everything for a singular flash of glory?
Direct from an acclaimed run at Boston's American Repertory Theater, PIPPIN is directed by DIANE PAULUS, director of the 2010 and 2012 Tony Award winners for Best Musical Revival (HAIR and THE GERSHWINS' PORGY AND BESS). This captivating production features sizzling choreography in the style of BOB FOSSE and breathtaking acrobatics by LES 7 DOIGTS DE LA MAIN, the creative force behind the nationwide sensation Traces. Join us... for a magical, unforgettable new PIPPIN.
Video preview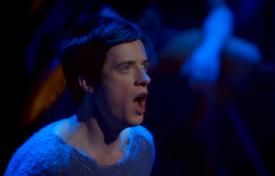 Photo preview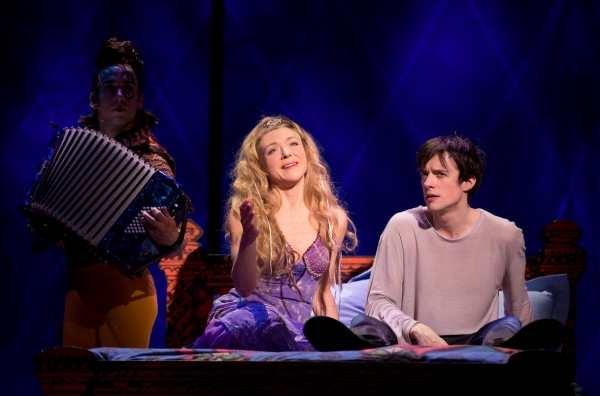 Schedule
Running Time: Two hours and 35 minutes, with one intermission
Featured Reviews For Pippin
The Old Razzle-Dazzle, Fit for a Prince - New York Times
This is a "Pippin" for the 21st century, when it takes more than style to hold the attention of a restless, sensation-hungry audience...Fosse's original dancing is evoked, largely stripped of its sensuality, by the choreographer Chet Walker...And the connection between storytelling and style, between performer and self-expression, is only occasionally in evidence...Ms. Paulus's "Pippin" is often fun (with an exclamation point), but it's almost never stirring in the way her Tony-winning revival of "Hair" was. Only one moment, centered on Andrea Martin as the title character's grandmother, achieves that kind of transcendence. And I would argue that in courting its audience, this "Pippin" is ultimately more cynical than Fosse's.
'Pippin': Theater review - NY Daily News
The brilliant new production of "Pippin," a 1972 coming-of-age tale, boasts everything you could dream of in a musical - including Stephen Schwartz's terrifically tuneful songs - and a few things you couldn't even imagine.