BWW Interview: SPRING AWAKENING Alum Gabriel Violett Talks Competing on New Season of 'The Voice'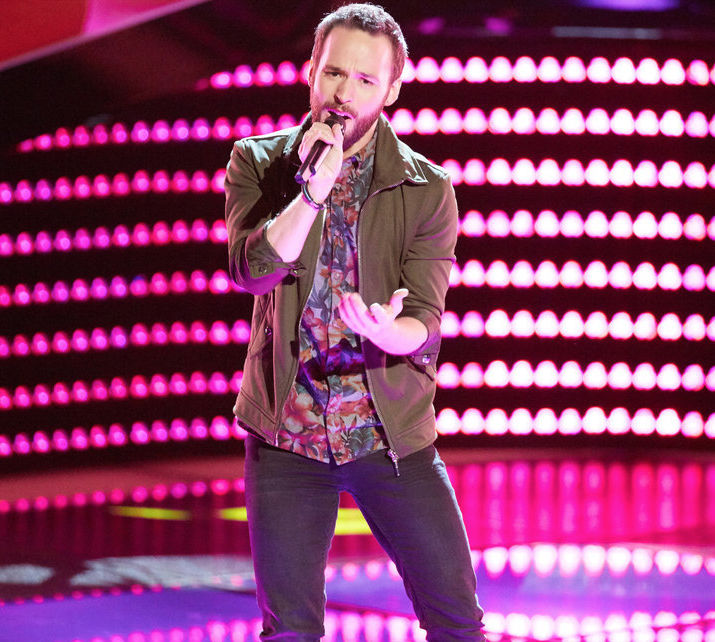 Broadway alum Gabriel Violett (SPRING AWAKENING) appeared on Tuesday night's Blind Auditions Round of the new season of NBC's THE VOICE and did his fans proud. The singer's moving rendition of Shawn Mendes' "Treat You Better" (watch the performance below!) prompted coaches Alicia Keys and Blake Shelton to turn their chairs around and go head-to-head in a battle to get Violett to join their teams. In the end, the talented artist went with Team Alicia.
Speaking to BWW yesterday, Violett explained that although he realized Broadway was not the right place for him at this particular point in his career, he definitely will come back to the stage in the future. "Absolutely I would consider returning," says the singer. "You know I'm too young to start considering taking things off the table now."
The stage veteran shares that in many ways, his Broadway experience helped him on THE VOICE. "It was really interesting, going through the process and preparing for the show and just seeing places where I would have these reservoirs of knowledge of things that I hadn't thought about in years. Like, 'oh, I did this in a show one time' or 'oh, this seems familiar because I had worked on it during tech.'
He continues, "So I was able to take from that experience and then kind of overlay that with what was going on here and it helped make it a little bit less intimidating and a little more familiar because I had already been through some of those steps."
While Violett points out that Tuesday night's television appearance was "a completely different beat" from Broadway, he adds that his SPRING AWAKENING experience and all the press that came along with it, "really helped me feel like it was all somewhat familiar territory."
Be sure to root for Gabriel Violett on NBC's THE VOICE, airing Mondays and Tuesdays at 8/7c.
About Gabriel Violett : Originally from Fenton, MO, the New York City singer was a cast member in the Tony Award-winning Broadway musical Spring Awakening. Once the show closed, Gabriel dropped out of college and moved to New York, where he joined a six-person tenor group called The Broadway Boys. After a while Gabriel decided that Broadway was no longer for him, and he says he hopes THE VOICE can jumpstart the next chapter in his career.
Watch Violett's performance on THE VOICE below:
Photo credit: Tyler Golden/NBC
Related Articles
Caryn Robbins is a Senior Editor and daily contributor to BroadwayWorld, Follow her daily podcast "The Broadway Scoop" at http://www.buzzsprout.com/541726. Caryn's original musical comedy DEAR (read more...)