Click Here for More Articles on COME FROM AWAY
BWW Interview: COME FROM AWAY's Astrid Van Wieren Talks Broadway at W Debut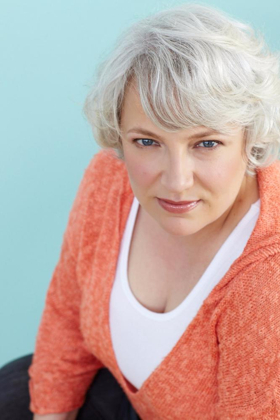 Cast and creative team members from the Tony Award winning musical Come From Away will make their Broadway at W New York debut on Sunday, July 30th at 7:30 pm. Tony Award nominee David Hein, who wrote the musical's book, music and lyrics with his wife Irene Sankoff, will also be performing. Q. Smith who plays Hannah in the musical, will host the evening which will feature performances by Alec Berlin, Jessica Bird, Petrina Bromley, David Hein, Tamika Lawrence, Tony LePage, Julie Reiber and Astrid Van Wieren.
Today, Astrid Van Wieren, who portrays Beulah, among other roles in Come From Away, speaks with BWW about what audiences can look forward to in this intimate evening of performances.
What can people expect to hear and see at Broadway At W on July 30th? Will the cast be performing solos, duets, group numbers - all of the above?
I know for sure there will be a few duets. I'm singing a wonderful Jane Siberry song with Petrina Bromley for a little Canadian flavour! There will be solos... I know David Hein will be singing some of his tunes. I really hope he's going to do one of my faves about his desire to own a jet pack! I may be singing an expanded version of a song heard briefly in COME FROM AWAY, but I expect a lot of surprises. And I know if Tamika Lawrence is singing, things may melt! She is that good! Oh, and Tony LePage who has one of my all time favorite voices... and of course the incredible Q. Smith!
How did you choose which songs you would be performing?
I chose a few songs that will challenge me, I'm still narrowing down what I will actually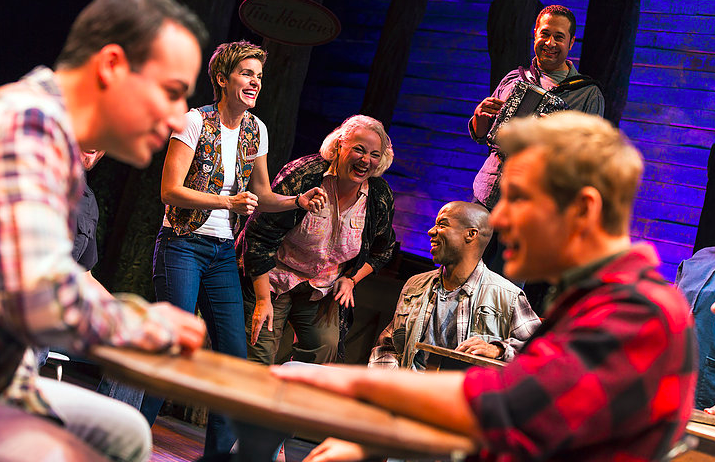 do - some pop, some folk. It is a little hard to narrow down some time to rehearse. But it'll be worth it to step outside the world of COME FROM AWAY for a taste of something different.
Do you have a favorite genre of music that you like to perform? Who are some of your favorite artists?
I love almost all music! Truly. I like performing songs that have some story to them - as an actor it's fun to create circumstances and back story for the songs. Especially if they're not from Broadway musicals. But I adore musicals, too! I adore Bette Midler, Joni Mitchell, PJ Harvey, Billie Holiday, Lucinda Williams, KD Lang, Macy Gray... oh and a lot of dudes, too but it's always the women artists who first spring to mind!
Tony Award nominee David Hein, who co-wrote the musical's book, music and lyrics for COME FROM AWAY, will also be performing at the event. What do you think that experience will be like to have him on stage, rather than behind-the-scenes?
He's so fun to watch perform. I did he and Irene's first musical, MY MOTHER'S LESBIAN JEWISH WICCAN WEDDING and he was on stage the whole time. He has a wonderful relaxed charm and sense of mischief! The audience is in for a treat!
What are you most looking forward to about the event?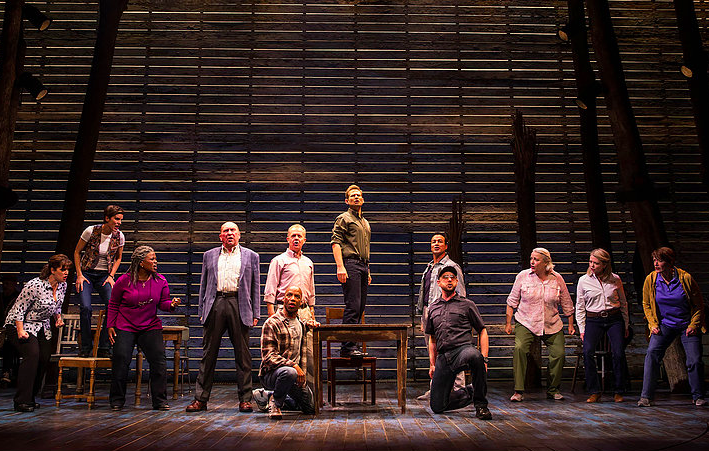 I'm most looking forward to listening to my colleagues rock out, working on some different material and meeting some of the lovely people who have embraced COME FROM AWAY.
Why do you think people are responding so enthusiastically to COME FROM AWAY?
It's truly a feel good musical - it reminds us about our shared humanity and our capacity for kindness. People are moved, and entertained, by the stories in the show and so often I hear audience members say they are coming back and bringing friends, parents, their kids - it's a story people want to experience with the people they love!
Produced by 42 Seven Productions in partnership with W New York - Times Square, the raw and intimate concert series Broadway at W New York shines a light on Broadway's brightest talents accompanied by an acoustic guitar and cajon. Standard standing admission is free. $20 limited reserved seating available for purchase. VIP ticket and bottle packages are available for $100 and up. Purchase tickets here: bit.ly/2tgXaOu.
Astrid Van Wieren portrays Beulah and other roles in the Tony Award winning musical Come From Away. A Dora award-winning actress for This Wide Night (Mercury), Astrid originated the roles of Germaine in Belles Soeurs, The Musical (Segal/NAC) and Fielding in The Colony of Unrequited Dreams (Artistic Fraud). She also originated roles in Myth of The Ostrich (Toronto Fringe); The Way Back to Thursday (Theatre Passe Muraille) and Baal - a rock 'n roll play (Mercury).
The Tony Award-winning musical Come From Away is a "Best Musical" winner all across North America.COME FROM AWAY tells the remarkable true story of 7,000 stranded passengers and the small town in Newfoundland that welcomed them. Cultures clashed and nerves ran high, but uneasiness turned into trust, music soared into the night, and gratitude grew into enduring friendships. On September 11, 2001 the world stopped. OnSeptember 12, their stories moved us all. The breathtaking new musical was written by Tony nominees Irene Sankoff and David Hein, and helmed by this year's Tony-winning Best Director, Christopher Ashley.
Production photos courtesy of Michael Murphy
Headshot courtesy of Polk & Co.