Click Here for More Articles on National Theater Institute
BWW Exclusive: NTI Changed My Life - Jennifer Garner
The National Theater Institute includes a vibrant community of over 3,500 alumni. The many talents of these actors, writers, directors, and designers can be seen on Broadway, Off-Broadway, in films, television, London's West End, and at every major regional theater in the U.S. Today, in an excerpt from The O'Neill: Transformation of Modern American Theater, we hear from Golden Globe Award-winning actress Jennifer Garner (Dallas Buyers Club, Alias, Juno, 13 Going on 30) about why she calls her 14 weeks at NTI "integral to the growth of what I could do, what I could learn, what I could pursue, and what I was interested in. It was the most defining semester for me in college." Plus, scroll down for photos of Garner in the program!
Jennifer Garner hadn't planned on being an actress. She enrolled in Denison University in Ohio with the idea of being a chemistry major. Her focus changed. "Once I got to college, my time and attention went to the drama program there. I think that I benefited from going to a small liberal arts school, where I could be on stage pretty much every night of the year. But what I really needed was a bit of conservatory education." She came to NTI in the fall semester of 1993 in search of an experience that would take her work to a different level. "It helped me know where the holes were in my theater education. By the time I left NTI, my goal was more to continue working in regional theaters. It was part of me taking my dramatic education more seriously. It took me from an undergraduate theater major, who figured that I'd go on to law school or med school or do something else, to the idea [that] I really could keep studying this. Never once at NTI did I think, oh, I want to be in front of a camera. Never ever ever. I only wanted to do theater."
At NTI she got her first taste of a discipline for which she later had great use. "I ended up doing a job that required a lot of combat skills," she says, referring to her starring role as a CIA operative on the ABC TV series Alias. "I was so grateful to have had an introduction to stage combat at NTI [with longtime NTI faculty member David Chandler, who is still teaching students stage combat and Tai Chi every week]. And even though what I had to do on camera was a lot scrappier, I felt like, 'OK, I understand what a miss is.'"
NTI also introduced Garner to aspects of the theater she had not previously explored. "I had never done mask work before, and I could not believe how powerful it was. How much you can bring something to life with intention. Your physicality is all you really need to tell a story."
In addition to an award-winning career in television and film, in 2007 Jennifer made her Broadway debut in Cyrano de Bergerac opposite Kevin Kline. Read more about Jennifer's experience at NTI as well as hundreds of other stories from 50 years of theatrical history in The O'Neill: Transformation of Modern American Theater by Jeffrey Sweet published by Yale University Press in 2014.
To learn more and apply, visit www.NationalTheaterInstitute.org and on Facebook, Twitter, Instagram, and YouTube (@NTIRiskFailRisk). The application deadline for summer and fall programs is March 20. Early applications are encouraged!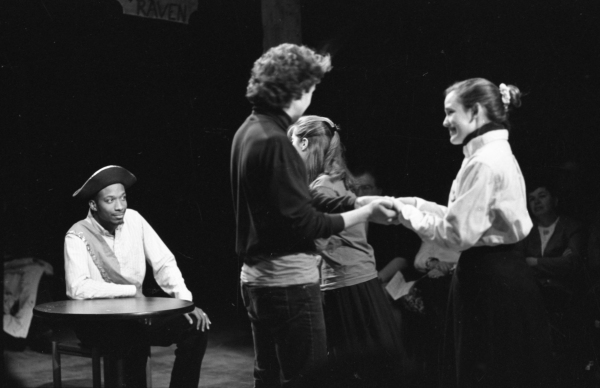 Jennifer Garner in a scene from LE CID at the National Theater Institute, fall 1993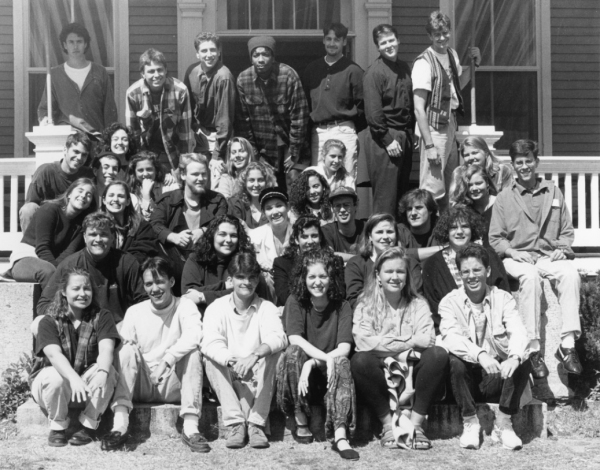 NTI Fall 1993 Ensemble (Jennifer Garner third row from bottom, second From left)

NTI Fall 1993 Ensemble gathers In the O'Neill's Ampitheater (Jennifer Garner seated, center)
Related Articles
With a singular schedule and an unmatched breadth of training, the National Theater Institute's six semester-long programs offer students a springboard to the professional world (read more...)