BWW Exclusive: FULLY COMMITTED's Jesse Tyler Fergusson Gets GIFfed!
Five-time Emmy Award nominee Jesse Tyler Ferguson makes his highly anticipated return to Broadway as nearly 40 outrageous characters in the smash hit comedy, FULLY COMMITTED by Becky Mode, directed by Tony nominee Jason Moore (Avenue Q, Pitch Perfect, Sisters). Fully Committed is currently playing a strictly limited engagement through July 24, 2016 on Broadway at the Lyceum Theatre.
You think you're having a bad day? Meet Sam (Ferguson). He works the red-hot reservation line at one of New York's trendiest restaurants, where the best food inspires the worst behavior. Coercion, petty threats, bribes, histrionics-a cast of desperate callers, all brought to life by Ferguson, will stop at nothing to land a prime reservation, or the right table in Becky Mode's hilarious and delicious comedy. Amid the barrage, Sam has his own problems to deal with. While juggling scheming socialites, name-dropping wannabes, fickle celebrities and egomaniacal bosses, can he still manage to look out for himself?
Below, check out some GIFs of Ferguson in action!
"When you've just got to DANCE."
---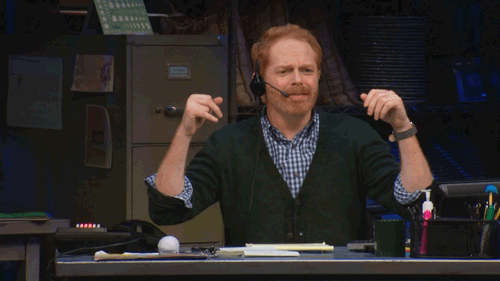 "When your stress results in JAZZ HANDS. "
---
"When you crack yourself up."
---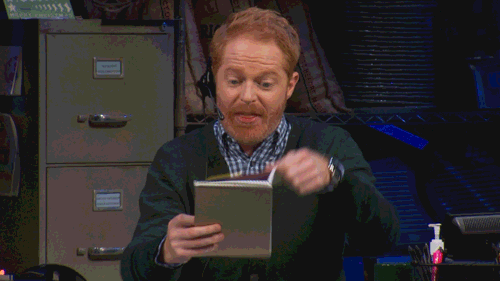 "When you're feeling that #MondayMotivation. "
---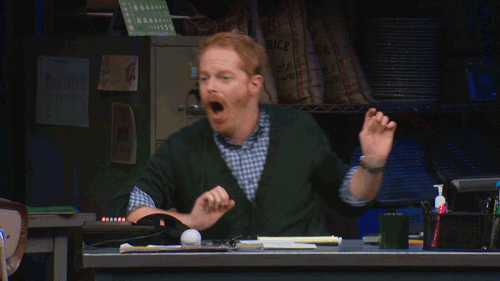 "When your neighbor's music is too loud."
---
"When a rat scurries by you on the subway platform."
---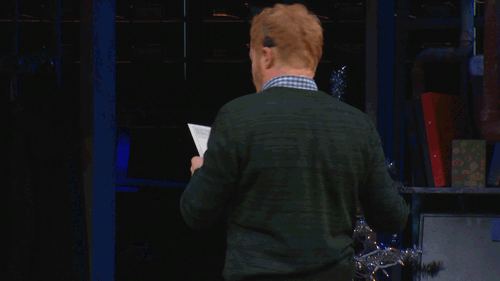 "When someone spoils Game of Thrones."