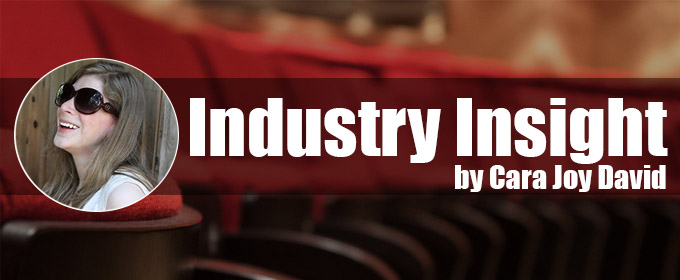 Industry Insight - by Cara Joy David
BWW Exclusive: David Petro's Broadway Break Thru Failed to Pay Instructors, Suspends College Program for 2019
The theater community spans across the world, but it is also famously small. So when you don't pay people who work for you, it tends to get out, especially if those folks have Broadway connections. Such is the pickle that former performer and casting director David Petro seems to have found himself in. He allegedly hasn't paid various people who worked for him teaching master classes and word is now spreading.
It all started this past summer, or so it seemed on the surface. In 2009, Petro founded a company called Broadway Break Thru which operated in nine cities and hosted summer intensives and weekend workshops where paid students could meet industry professionals.
The company also connected with high schools and brought talent to conduct master classes at schools. In fall 2017, he started reaching out to instructors for a College Break Thru program, a June 2018 summer program where he would charge students $2,295, and in return they'd receive master classes and get to quasi-audition for various college theater programs.
He promoted the program, which occurred in Chicago, as having instructors from The Boston Conservatory, Cincinnati College-Conservatory of Music, Carnegie Mellon, NYU Tisch, Juilliard, Yale, Northwestern, DePaul, Roosevelt University and Columbia. Faculty was to be paid between $1,000-$1,200 for their work. For faculty, it was also an opportunity to recruit for their schools.
Eventually, that faculty started complaining that they were never paid for their work. As first reported on the Onstage Blog in December, those faculty members took their complaints to social media.
"I never in a million years thought we would get paid," said instructor Kaitlin Hopkins, a NY theater veteran who is now head of Head of Musical Theatre at Texas State University. "But I didn't want other people to get taken advantage of."
From there, others began to share their stories of working with Petro in the past. One claim alleged that Petro had stolen thousands of dollars that the non-profit educational program Broadway Dreams had raised via an online auction.
Broadway Dreams Founder and President Annette Tanner explained that a few years after the non-profit was established, Petro came on board to assist. He suggested an online fundraiser, which netted over $12,000. Except Tanner says he pocketed that amount.
"It was devastating," she said. "This was really a point where we could have gone under." After she discovered the fraud, Tanner said Petro signed a contract to pay the money back. He made approximately three installment payments, but then dropped off with approximately $9,500 still owed to the charity.
She has been trying to warn people about Petro for years. When individuals contacted her about participating in Broadway Break Thru programs, she would tell them not to do so, but some still did. While stating that people go where the money is, or at least where it is supposed to be, she questioned: "How long is he able to continue to pull wool over peoples' eyes?"
"I still don't understand how this guy was able to be out there," said actress and teacher Chryssie Whitehead. She knew Petro from years before and he contacted her to participate in College Break Thru because of her role as a teacher, including at American Musical and Dramatic Academy College and Conservatory for the Performing Arts. She had not heard negative stories about him until after the staff of College Break Thru did not get paid. She then became one of the most vocal people on social media speaking out against his practices.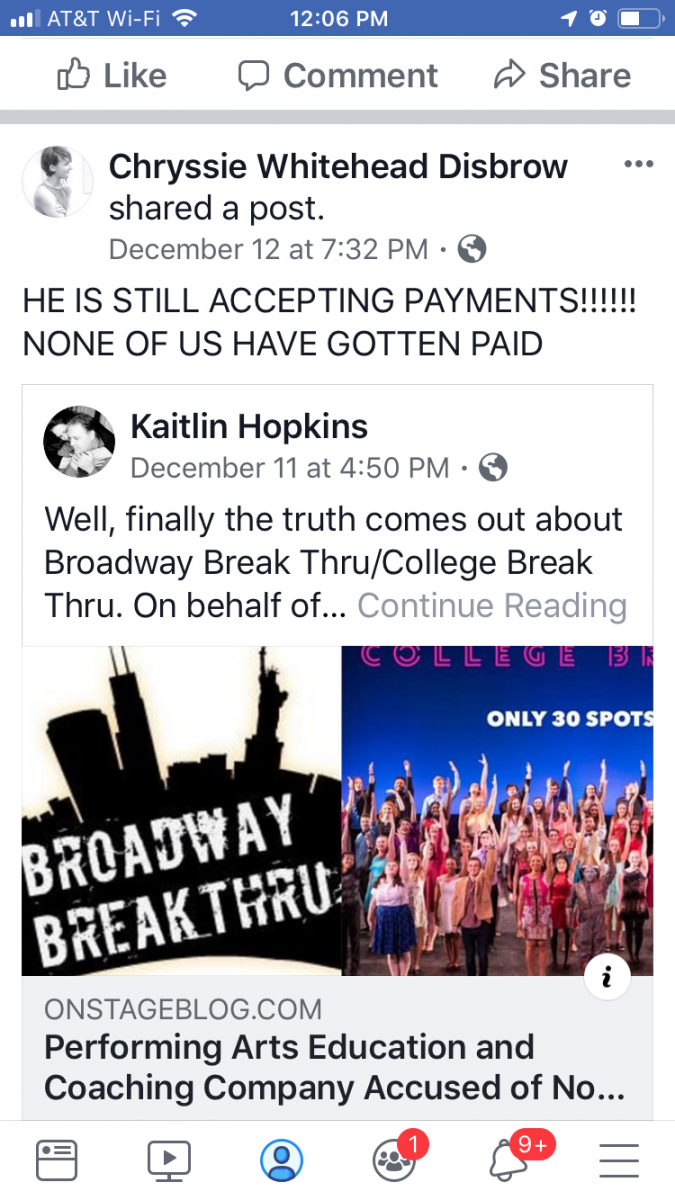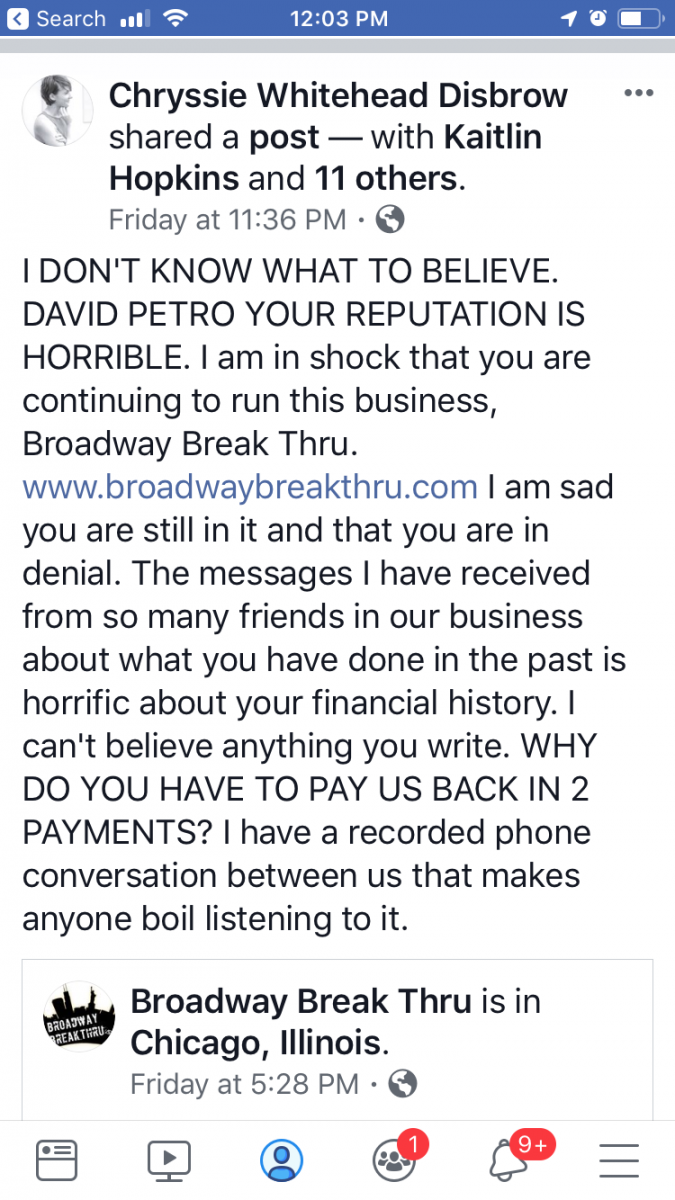 In all, around 60 students attended College Break Thru. During the program, all seemed to be going well. Whitehead, who also teaches grades 6-12 in the Cherokee, NC public school system, brought six of her students who all had a good experience. Broadway Break Thru sent out a press release saying how successful the program had been, and stated that they had awarded a substantial amount of scholarship money to enrollees.
But, the faculty claims that they were never paid for their work. Some had even laid out money for travel expenses that they claim was never reimbursed. Hopkins, who had her travel paid for, said that those who shelled out for travel were given 1099 tax forms to account for this money, even though they had never been reimbursed.
And many have said that the release itself, touting the success of the program, was also misleading. Part of the stated purpose of the program was that enrollees would have access to scholarship money. The lure was: "Hey, we have all of this faculty from leading programs. They will teach you, give you tips, and maybe even money."
But, for example, the Texas State money was conditioned on the student getting into both the school and the program. Yet, Broadway Break Thru was promoting it complete with photos--as if all of the students pictured had simply been awarded scholarship money based on their performance at the event. Hopkins asked that it be changed, and eventually it was taken down.
"On the outside, it looks great, it looks like the kids are having great experiences with it," Whitehead said. "On the inside, it is corrupt."
Steven Brandt, an associate of Petro who supposedly handled a lot of the management of the company, went dark when the inquiries regarding payment began. Petro had been in some contact with people, but had not paid anyone until December. Then, in response to the social media outcry, Petro started communicating with people and claimed that instructors had not been paid because he had to have a series of surgeries and he was solely responsible for payments.
He informed faculty that Broadway Break Thru had partnered with Accelerated Growth Advisors, an organization that, according to its website, provides "entrepreneurial organizations with the people and tools to achieve scalable growth."
Whitehead got her entire $1,000 paid at that time, but says that it was conditioned on her taking down her social media posts. She took them down, but kept spreading the word. She even offered to disburse her $1,000 amongst the faculty (an offer she reports that they refused). Some other faculty and staff received half of their agreed-upon fee at this time; still others have received nothing. Petro emailed faculty that they would receive payment in full by Feb. 28. Many credited Accelerated Growth Advisors for this movement.
Meanwhile, Petro had been promoting a 2019 College Break Thru program and taking enrollments. The names and bios of past participants--the same faculty that claim that they were not paid--were being used to promote the next year's program.
Hopkins said that the instructors demanded that their names not be attached. Petro said he would not be able to pay the 2018 faculty without money from 2019 enrollment. However, Hopkins said that the faculty still told Petro to remove their names, because of the dishonesty associated with enticing enrollments with names that would not be associated with the program. The school information came down from the website, but as of publication, is still up on YouTube and Facebook.
---
Come Feb. 28, no additional payment were made. Faculty members said that they texted, emailed and called Petro, but received no response. An email from Accelerated Growth Advisors' Bob Achettu to faculty stated that the company was no longer involved with Petro. Contacted for this story, Achettu told us his company was involved with Broadway Break Thru for two months and also did not get paid for their services. "He tried," Achettu said. "He had every intention to pay. He ran out of cash."
Faculty members began receiving forwards of emails from Petro sent to Chicago high schools promising to bring members of the companies of touring shows to their schools. They went to Actors' Equity so that the union could warn its members not to participate.
Eighteen participants in College Break Thru issued an open letter telling others of their experience. The letter stated, "We are hoping our collective voices will help bring a stop to people being taken advantage of by [Petro's] business practices. Not to mention our personal names and schools being used for [Petro's] profit."
Indeed, part of what upsets Tanner so much about the whole episode is that there is now a "dark shadow over a summer arts program." Arts programs like these are undoubtably important, especially with schools cutting performing arts funding.
Tanner notes that much of College Break Thru was based on what Broadway Dreams had been doing with Broadway Dreams University. She believes that he got more universities to participate because he was offering payment at least five times what her charity could offer. Broadway Dreams, as a non-profit, offers a lot of scholarships to its programs and simply cannot pay its faculty that much.
Mallory Michaellann and Kyle Weiler, two HAMILTON company members, taught for Broadway Break Thru in February. They report also not being paid the $800 each that they were owed. While they agreed to teach for the company after the College Break Thru issues had become public, they were simply unaware of them.
"It's the Fyre Festival of the theater," Michaellann said. Both report that, while Petro's instructions on what they would be teaching changed the night before the job, they had good experiences at the facilities where they taught. Weiler said that the overall experience was unfortunate because he does love teaching and believes in the program.
Petro is still reaching out to them--and other HAMILTON company members--to teach new classes. The emails say that future classes will be secured with a deposit prior to the class, but they will not participate. On Friday, after Michaellann said that she had sent Petro around 18 emails, he finally responded to them about payment, saying that he needed information about their accounts, which they should enter into an online bill portal. When Weiler emailed he'd prefer Venmo or some other form of payment, there was no response.
What is next for Broadway Break Thru? The organization's Twitter page is down, but its Facebook page is still up.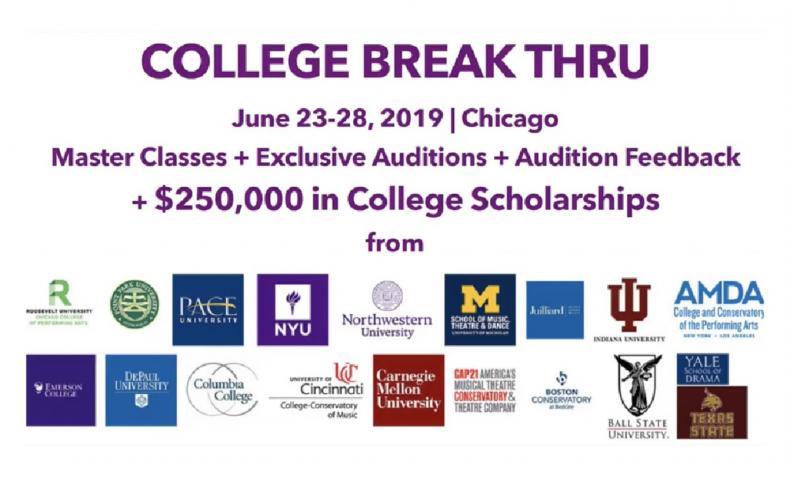 When I reached out for an interview, Petro sent a letter statement. In it, he stated that the 2019 College Break Thru program has been "suspended." He mentioned his emergency back surgery as the reason that payments were delayed for the 2018 College Break Thru instructors, and said those instructors were the only ones "for the past 10 years" to not be "compensated fully." (This is contrary to the reports of Michaellann and Weiler.) Petro also stated that people should be "careful of schemes and over-exaggerations from any instructor(s) or organization(s) with competing summer programs."
Petro declined to be interviewed verbally unless questions were emailed in advance.
What will become of Broadway Break Thru remains to be seen. Petro's statement said everyone should focus on "healing, being kind to one another, and supporting students' dreams."
Past employees of his seem to want to focus first on their payments.
UPDATE: After this story went up, HAMILTON tour cast member Krystal Mackie emailed to say she had always been paid for the work she did with Broadway Break Thru.