American Scoreboard Series to Take Betsy DeVos Back to School in Live Reading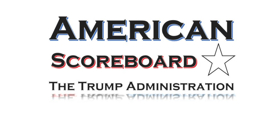 AMERICAN SCOREBOARD: The Trump Administration will present the fourth installment of its series of live dramatic readings on Thursday, September 14, from 7:00 p.m. to 8:20 p.m. at Pace University's Schimmel Center, 3 Spruce Street, downtown New York City.
Ripped directly from the U.S. Senate Chamber in Washington DC, AMERICAN SCOREBOARD: The Trump Administration series explores, from an all new perspective, the serious issues facing President Donald Trump and the America public today. Conceived and produced by Fran Kirmser and Christopher Burney, AMERICAN SCOREBOARD presents one hour verbatim readings of Congressional hearing transcripts in a format that can't be found on C-SPAN or CNN. The readings are FREE and open to public.
Coinciding with the Fall 2017 Semester and in cooperation with Pace University's Office of Government & Community Relations, AMERICAN SCOREBOARD's fourth installment features the confirmation hearing of U.S. Education Secretary Betsy DeVos. U.S. Senators represented in the hearing will be portrayed by current students and recent graduates including professionals from Broadway productions, colleges and universities, including Pace University, and The New York City Public School System. All Actors appear courtesy of Actors Equity Association, see attached file for Actors Bios.
AMERICAN SCOREBOARD's first readings was presented at HB Studio Players Theater on January 24, 2017, reaching back into 2016 on the topic of corporate fraud with The Wells Fargo Hearing Panel 1. The second reading, The Tom Price Confirmation Hearing - Panel 1, was presented March 1, 2017, and the third installment on The Investigation of Russian Interference in the 2016 Election with Clint Watts was presented on June 26, 2017.
The readings will take place on Thursday, September 14, from 7:00 p.m. to 8:20 p.m. at Pace University's Schimmel Center, 3 Spruce Street, downtown New York City. Pace University is adjacent to the Brooklyn Bridge, opposite City Hall. The production runs 80 minutes, with no intermission.
About the AMERICAN SCOREBOARD series producers: Fran Kirmser is a two time Tony Award winning producer. In 2008, off the heels of the financial crisis, Kirmser conceived and produced a sports series for stage to explore leadership and competition beginning first with Lombardi. Christopher Burney is the Artistic Producer of Second Stage Theatre where he has worked since 1996. He teaches at Columbia University in the Graduate School of the Arts. Associate Producers: Nadya Abuzar, Caitlin Grand, Angelica Gorga, Snow Guilfoyle, Michelle Persoff, Pia Sharma and Stella Shepherd. Visit www.AmericanScoreboard.com for more information.
Since 1906, Pace has educated thinking professionals by providing high quality education for the professions on a firm base of liberal learning amid the advantages of The New York metropolitan area. A private university, Pace has campuses in Lower Manhattan and Westchester County, NY, enrolling nearly 13,000 students in bachelor's, master's, and doctoral programs in its College of Health Professions, Dyson College of Arts and Sciences, Elisabeth Haub School of Law, Lubin School of Business, School of Education, and Seidenberg School of Computer Science and Information Systems. Go to www.pace.edu for more.