Photos: First Look at Hope Mill Theatre's THE WIZ
The show, currently in previews, runs through January 16 2022
With previews underway and press night on Sunday, stunning images by Pamela Raith have been released from a radical new Black British version of the 70s musical The Wiz: The Super Soul Musical Wonderful Wizard of Oz at Hope Mill Theatre in Manchester.
Directed by Matthew Xia ('Into the Woods', Royal Exchange), The Wiz is a joyous retelling of L. Frank Baum's classic children's novel 'The Wonderful Wizard of Oz'. This re-imagined 2021 Manchester version boasts new orchestrations and offers a contemporary take on the discovery of self-determination and Black joy. It runs at Hope Mill Theatre to Sunday 16 January 2022. The cast includes Cherelle Wiliams is Dorothy; Tarik Frimpong, Scarecrow; Llewellyn Graham, Tin Man; Jonathan Andre, Lion; Cameron Bernard Jones, The Wiz; Anelisa Lamola, Addaperle; Bree Smith, Aunt Em & Glinda; Kofi Dennis, Lord High; Ashh Blackwood, Evillene.
Andile Mabhena, Shayna McPherson, Dylan Gordon-Jones, Samantha Shuma, and Marisha Morgan make up the ensemble.

Director Matthew Xia; Musical Supervisor and Orchestrations Sean Green; Musical Director Ehsaan Shivarani; Choreographer Leah Hill; Design Simon Kenny; Projection Designer George Reeve, Associate Projection Designer Kira May O'Brien, Associate Costume Design Maybelle Laye; Lighting Design Simisola Majekodunmi; Sound Design Tony Gayle; Casting Director Ryan Carter; Casting Mentor Anne Vosser.
'The Wiz' is show is produced by Hope Mill Theatre, Ameena Hamid Productions & Chuchu Nwagu Productions. Tickets can be purchased
here
.
Photo Credit: Pamela Raith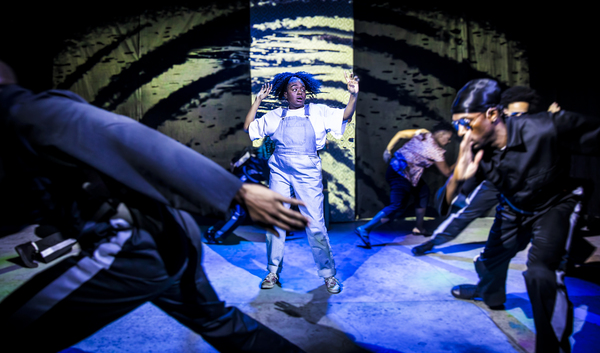 Cherelle WIlliams & Company of THE WIZ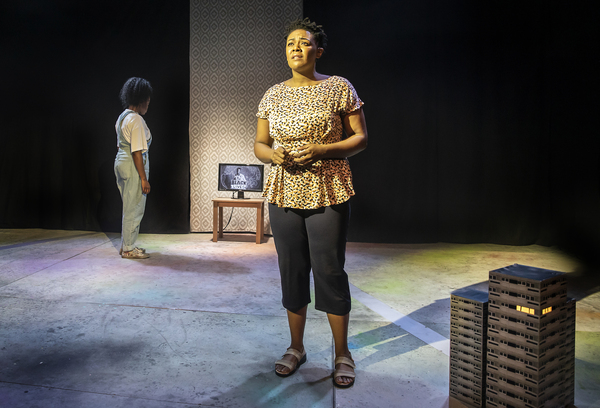 Bree Smith & Cherelle WIlliams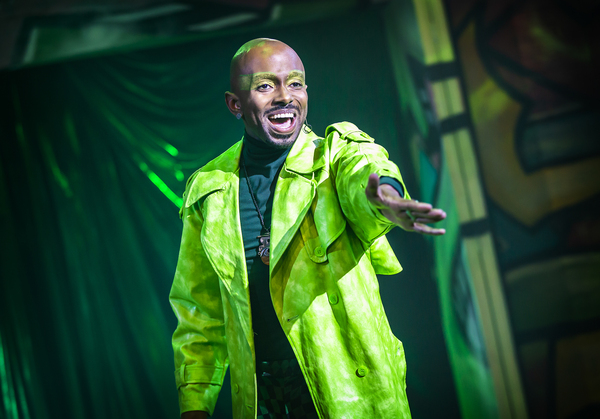 Cameron Bernard Jones

Anelisa Lamola & the Company of THE WIZ

Ashh Blackwood & Company of THE WIZ

Tarik Fimpong, Cherelle WIlliams, Jonathan Andre, & Llewellyn Graham

Ensemble of THE WIZ

Tarik Fimpong, Cherelle WIlliams, Jonathan Andre, & Llewellyn Graham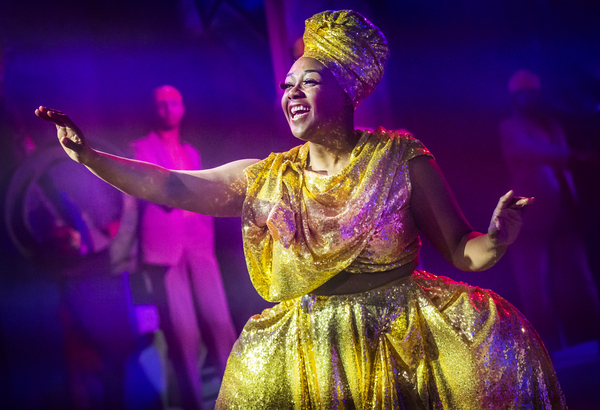 Bree Smith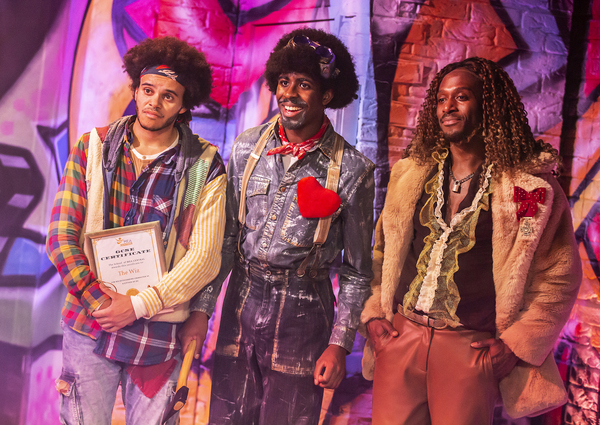 Tarik Frimpong, Llewellyn Graham, & Jonathan Andre