Photo Flash: New Shots from Jim Steinman's Edgy BAT OUT OF HELL - THE MUSICAL in Manchester
Jim Steinman's BAT OUT OF HELL - THE MUSICAL opened at Manchester Opera House on 17 February and runs in Manchester until 8 April, with a world premiere at the London Coliseum from 5 June to 22 July. BroadwayWorld has a brand new selection of production photos below!
BAT OUT OF HELL - THE MUSICAL has book, music and lyrics by Jim Steinman, direction by Jay Scheib and choreography by Emma Portner. It is produced by David Sonenberg, Michael Cohl, Randy Lennox and Tony Smith. Directed by award-winning theatre and opera director Jay Scheib, BAT OUT OF HELL - THE MUSICAL stars Andrew Polec as Strat and Christina Bennington as Raven, with Rob Fowler as Falco and Sharon Sexton as Sloane.
Bat Out Of Hell became one of the best-selling albums in history, selling over 50 million copies worldwide. 16 years later, Steinman scored again with Bat Out Of Hell II: Back Into Hell, which contained the massive hit I Would Do Anything For Love (But I Won't Do That). For the stage musical, the legendary and award-winning Jim Steinman has incorporated iconic songs from the Bat Out Of Hell albums, including You Took The Words Right Out Of My Mouth, Bat Out Of Hell, I Would Do Anything For Love (But I Won't Do That) and Two Out Of Three Ain't Bad, as well as two previously unreleased songs, What Part of My Body Hurts the Most and Not Allowed to Love.
Jim Steinman's Bat Out Of Hell - The Musical is a romantic adventure about rebellious youth and passionate love, set against the backdrop of a post-cataclysmic city adrift from the mainland. Strat, the forever young leader of The Lost, has fallen for Raven, daughter of Falco, the tyrannical, ruler of Obsidian.
Photo Credit: Specular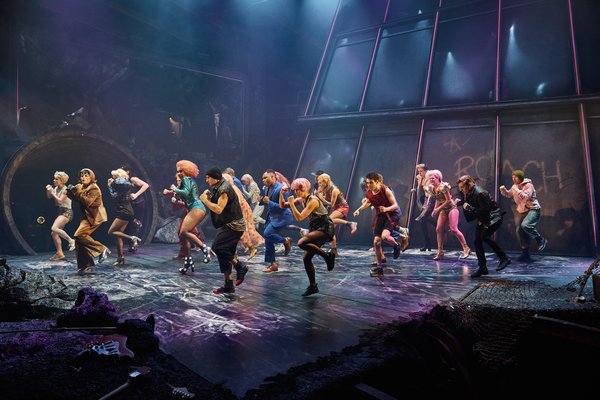 The cast of
Bat Out of Hell
- THE MUSICAL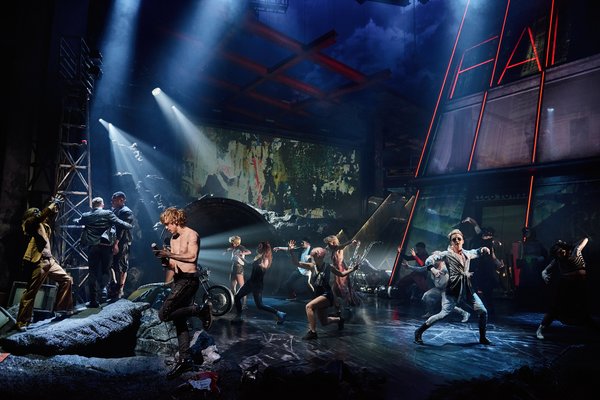 The cast of
Bat Out of Hell
- THE MUSICAL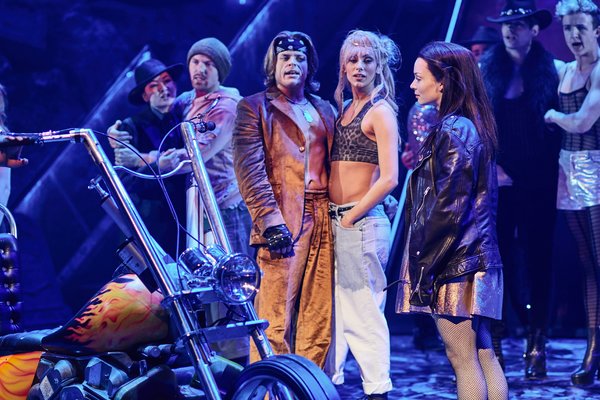 Giovanni Spano
as Ledoux,
Amy Di Bartolomeo
and
Christina Bennington
as Raven
Pat
Rick Sullivan
as Blake (front)
Danielle Steers
as Zahara and
Georgia Carling
as Valkyrie
Eve Norris
as Scherzzo,
Christina Bennington
as Raven and
Andrew Pole
c as Strat
Danielle Steers
(front, centre) as Zahara
Christina Bennington
as Raven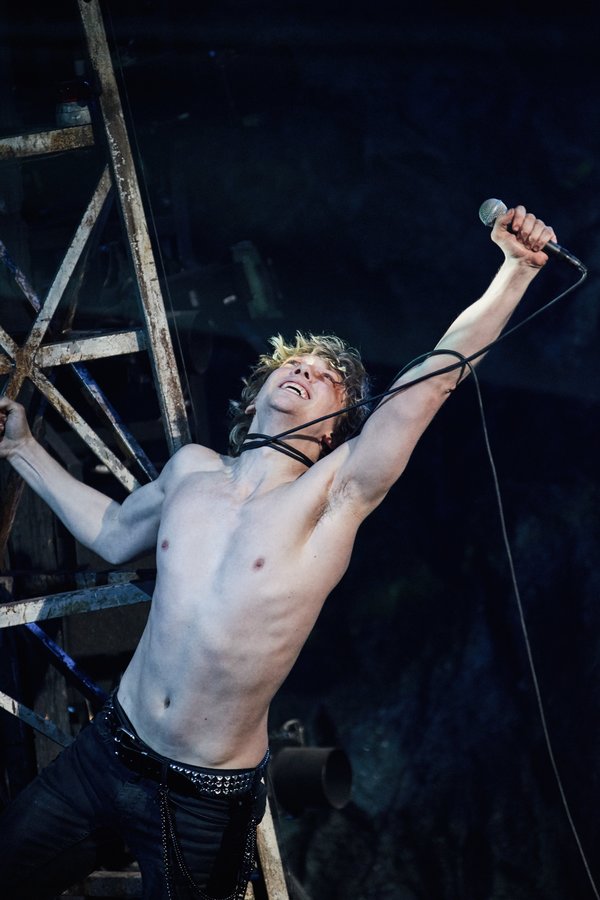 Andrew Pole
c as Strat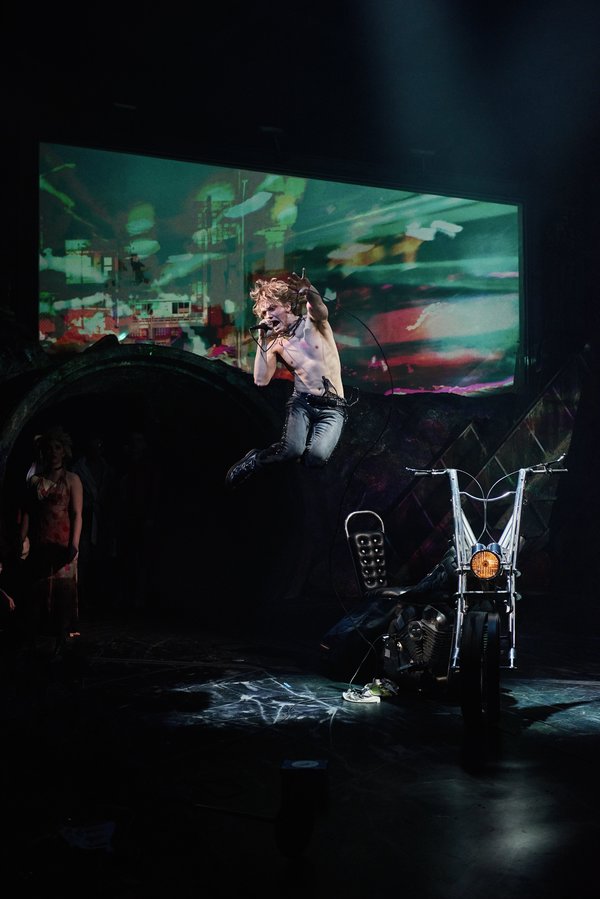 Andrew Pole
c as Strat
Andrew Pole
c as Strat