Photo Flash: MOTOWN Welcomes a New Cast
The hit West End production of Motown the Musical recently welcomed its new cast to the Shaftesbury Theatre, where the show celebrated its second birthday last month. Motown the Musical, currently booking until 5 January 2019, has music and lyrics from the Motown catalogue and book by Motown founder Berry Gordy. Charles Randolph-Wright's production tells the story behind the classic hits, featuring a sixteen-piece orchestra playing 50 Motown tracks including Ain't No Mountain High Enough, I'll Be There, Dancing In The Street, Stop! In The Name Of Love, My Girl and I Heard It through the Grapevine. Later this year, a tour of Motown the Musical will play simultaneously around the UK.
West End cast features Jay Perry as Berry Gordy with Natalie Kassanga as Diana Ross, David Albury as Smokey Robinson and Carl Spencer as Marvin Gaye. Ensemble members comprise Chanice Alexandra-Burnett, KM Drew Boateng, Timothy Benjamin, Ryan Carter, Ricardo Castro, Amandla Elynah, Livvy Evans, Segun Fawole, Angela Marie Hurst, Cameron Bernard Jones, Cleopatra Joseph, Duane Lamonte, Nathan Lorainey-Dineen,Mireia Mambo, Matt Overfield, Adam Philpott, Ainsley Hall Ricketts, Lawrence Rowe, Nate Simpson, Jaime Tait, Kyle Turner, Anna Van Ruiten,Cherelle WIlliams, Lashane Williams, Michael Woolston-Thomas, Jayme-Lee Zanoncelli and Mitchell Zhangazha. Nana Ageyman-Bediako, 11 years old from Haringey, London, Cruz Lee-Ojo, 11 years old from Uxbridge, Rio Myers, 10 years old from Lewisham, London and Tumo Reetsang, 12 years old from Southwark, London alternate the role of Young Michael Jackson.
Motown the Musical has music supervision, orchestrations and arrangements by Ethan Popp, co-orchestrations and additional arrangements by Bryan Cookand dance arrangements by Zane Mark. Choreography is by Patricia Wilcox and Warren Adams, scenic design by David Korins, costumes by Emilio Sosa, lighting by Natasha Katz, sound by Peter Hylenski and video by Daniel Brodie. UK Associate Director is Tara Wilkinson, UK Conductor & Associate Music Supervisor is Gareth Weedon, UK Associate Set Designer is Andrew Edwards and UK Associate Lighting Designer is Alistair Grant and UK Sound Associate is Chris Full. Motown the Musical is produced in the West End by Kevin McCollum, Doug Morris, Berry Gordy and Adam Spiegel.
Motown the Musical recently launched an online Lottery which allows audiences the opportunity to purchase two great seats at £15 each. Patrons can apply at any time for all performances in a two-week period. Lucky winners will be notified three-five days before their allocated performance and will have 24 hours to purchase their tickets online before the next winner is selected.
Motown the Musical is proudly supported by Swarovski crystal who originally partnered with the show on Broadway and provided 400,000 Swarovski crystals for costume and set.
Photo Credit: Tristram Kenton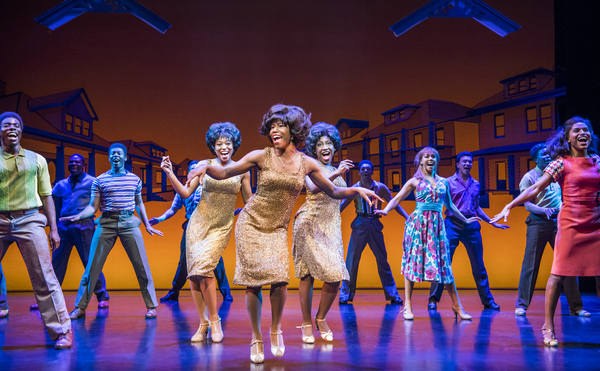 Chanice Alexander-Burnett, Angela Marie Hurst and Cleopatra Joseph (Martha Reeves and the Vandellas)
Anna Van Ruiten, Natalie Kassanga (Diana Ross) and Cherelle WIlliams (The Supremes)

Anna Van Ruiten, Natalie Kassanga (Diana Ross) and Cherelle WIlliams (The Supremes)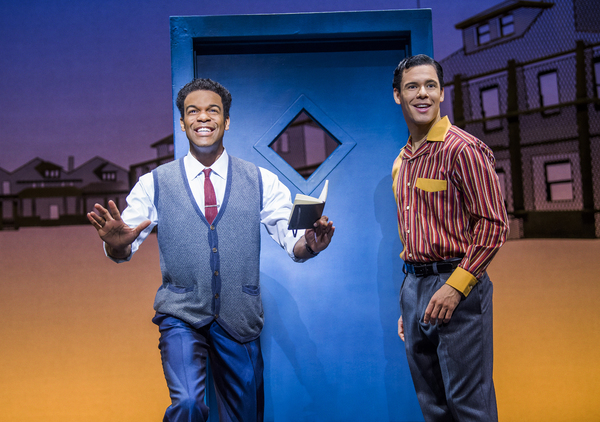 Jay Perry (Berry Gordy) and David Albury (Smokey Robinson)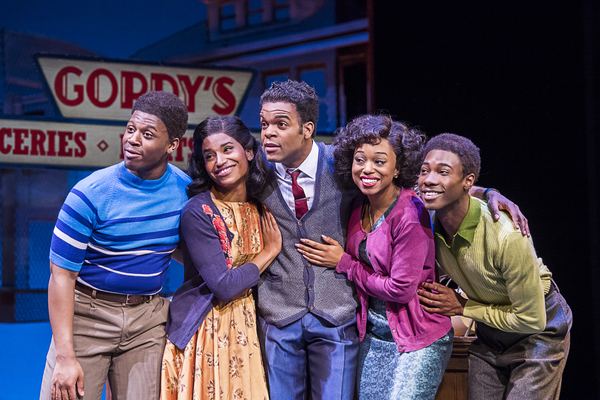 Lashane Williams, Mireia Mambo, Jay Perry (Berry Gordy), Chanice Alexander

Lashane Williams, Ryan Carter, Duane Lamonte, Timothy Benjamin, Cameron Bernard Jones (The Temptations)

Lashane Williams, Segun Fawole, Cruz Lee-Ojo, Timothy Benjamin, Duane Lamonte (The Jackson Five)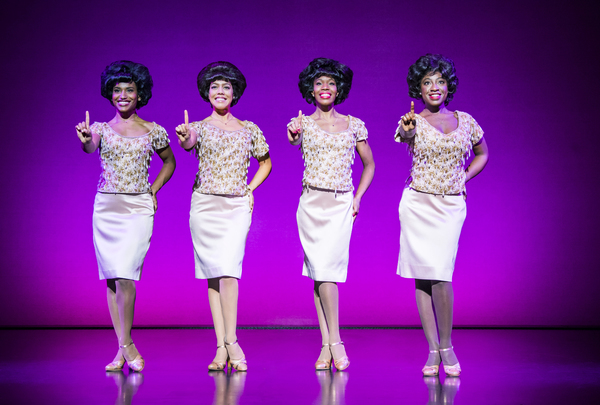 Mireia Mambo, Jayme-Lee Zanoncelli, Angela Marie Hurst, Cleopatra Joseph (The Marvelettes)

Mitchell Zhangazha, Ainsley Hall Ricketts, Segun Fawole and Jaime Tait (The Four Tops)

Mitchell Zhangazha, Cameron Bernard Jones, Lawrence Rowe, Jayme Lee Zanoncelli (The Miracles), David Albury (Smokey Robinson)&Jay Perry (Berry Gordy)

Mitchell Zhangazha (Stevie Wonder)