Photos: In Rehearsals for THE KNOWLEDGE at Charing Cross Theatre
The Knowledge will preview at Charing Cross Theatre from Monday 4 September and run 10 weeks to Saturday 11 November. Press night is Monday 11 September at 7.30pm.
A first look at the cast rehearsing the world stage premiere of "The Knowledge" by Jack Rosenthal, adapted for the stage by Simon Block and directed by Maureen Lipman is below!
The Knowledge is based on the iconic 1979 TV lm comedy. Maureen not only played a leading role in the film, but is also Jack Rosenthal's widow.
The cast are: Steven Pacey as Mr. Burgess, Celine Abrahams, James Alexandrou, Jenna Augen, Louise Callaghan , Ben Caplan, Michael Chance, Alice Felgate, Fabien Frankel.
Set against the backdrop of the harsh economic times of 1979, the play follows the hilarious struggles of four Londoners as they attempt to better themselves by attempting the fearsome "Knowledge" - the process of becoming a LonDon Black cab taxi driver. Standing between them and the coveted Green Badge is the eccentric Mr. Burgess, the examiner. Also known as "The Vampire", he is on an obsessive mission to maintain standards.
Photo credit: Scott Rylander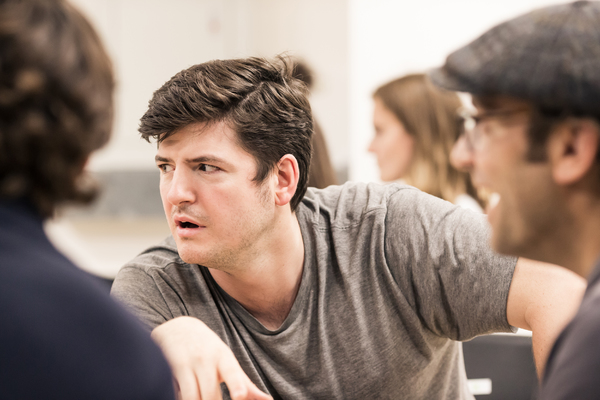 James Alexandrou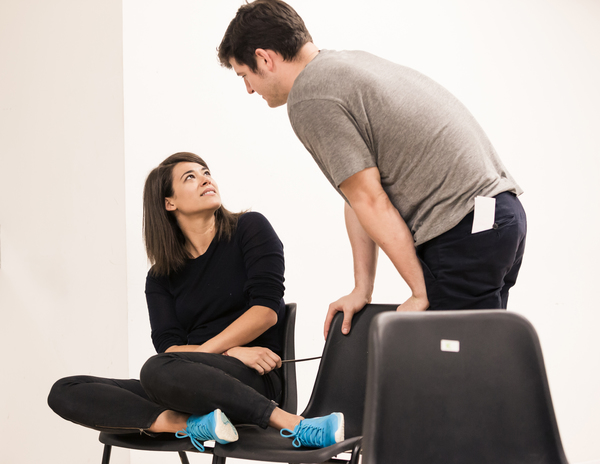 Celine Abrahams and James Alexandrou

Fabien Frankel and Alice Felgate

Fabien Frankel and James Alexandrou

James Alexandrou

Louise Callaghan