Photos: In Rehearsal with WHITE CHRISTMAS in the West End
The West End premiere of Irving Berlin's much-loved musical White Christmas will be led by Aled Jones as Bob Wallace, Tom Chambers as Phil Davis, Wendi Peters as Martha, Graham Cole as General Waverley, Rachel Stanley as Betty Haynes and Louise Bowden as Judy Haynes, with Lori Haley Fox, Michelle Bishop, Phil Cole, Brendan Cull and Jonathan Halliwell. Below, BroadwayWorld has a sneak peek at the company in rehearsal!
Irving Berlin's White Christmas will open at London's newly refurbished Dominion Theatre on Wednesday 12 November, following previews from 8 November, for a strictly limited eight-week season, ending on 3 January 2015.
Irving Berlin's White Christmas tells the story of two ex-army pals as they team up with a pair of sisters to put on a show to save their former General's remote Vermont ski lodge that's fallen on hard times. At the Dominion Theatre, an 18-piece orchestra will accompany the cast in some of musical history's best loved songs, including Let Yourself Go, Sisters, The Best Things Happen When You're Dancing, Snow, Count Your Blessings, Blue Skies, Love You Didn't Do Right By Me, How Deep Is The Ocean, I've Got My Love To Keep Me Warm and, of course, the title song, White Christmas.
The stage musical is based on the Paramount Pictures timeless movie classic, written for the screen by Norman Krasna, Norman Panama & Melvin Frank, which starred Bing Crosby, Danny Kaye, Rosemary Clooney and Vera Ellen. The stage musical has music and lyrics by Irving Berlin and a book by David Ives and Paul Blake, and was originally directed on Broadway by Walter Bobbie, the director of Chicago. The musical was originally produced in the United States by The Producing Office, Inc. and BFI Productions, Inc. David Ives also wrote the Tony-nominated play Venus in Fur. Paul Blake is the producer of the Tony-nominated Broadway musical Beautiful: The Carole King Musical.
The production of Irving Berlin's White Christmas at the Dominion Theatre this Christmas will be directed by Morgan Young and choreographed by Randy Skinner, with Helen Rymer as the UK associate choreographer. Set design is by Anna Louizos, costumes by Carrie Robbins, lighting by Ken Billington and sound by Clem Rawling. Orchestrations are by Larry Blank, dance and vocal arrangements by Bruce Pomahac and musical direction by Andrew Corcoran.
Also in the cast are Vikki-Marie Ryan, Lucinda Lawrence, Karen Aspinall, Emma Caffrey, Hayley Reed, Helen Patching, Vicki Davids, Jennifer Davison, Grace Holdstock, Ross McLaren, Joshua Lay, Matthew Cheney, Jonny Labey, Anthony Whiteman, Eddie Myles, Stuart Winter, Matt Clark and Gary Murphy. Amy Snudden, Emily Robins, Sophia Pettit and Tatum Confrey will alternate the role of Susan.
For more information, visit www.whitechristmasmusical.co.uk, www.u-live.com/whitechristmas, www.dominiontheatre.com, or follow on Facebook: Facebook.com/whitexmaslondon and Twitter: twitter.com/whitexmaslondon.
Photo Credit: Matt Crockett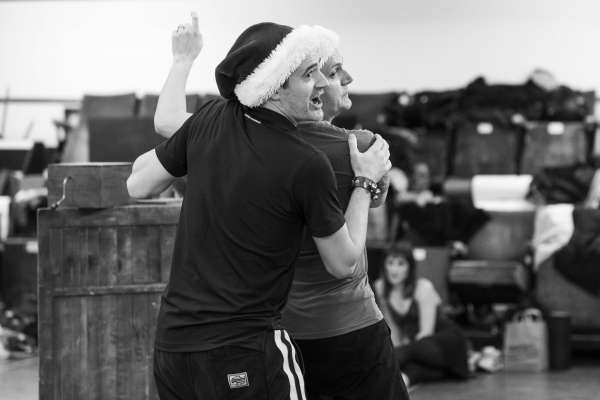 Tom Chambers (Phil Davis) and AlEd Jones (Bob Wallace)

Tom Chambers (Phil Davis) and AlEd Jones (Bob Wallace)

AlEd Jones (Bob Wallace) and Tom Chambers (Phil Davis)

Graham Cole (General Waverley), Tom Chambers (Phil Davis) and AlEd Jones ( Bob Wallace)

Graham Cole (General Waverley)

Tom Chambers (Phil Davis)

Tom Chambers (Phil Davis) and Morgan Young (Director)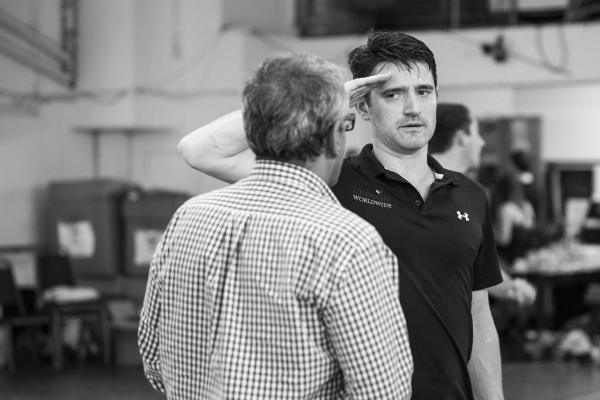 Morgan Young (Director) and Tom Chambers (Phil Davis)

Tom Chambers (Phil Davis)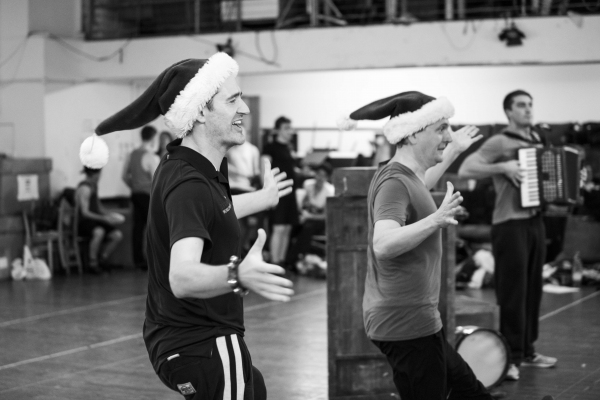 Tom Chambers (Phil Davis) and AlEd Jones (Bob Wallace)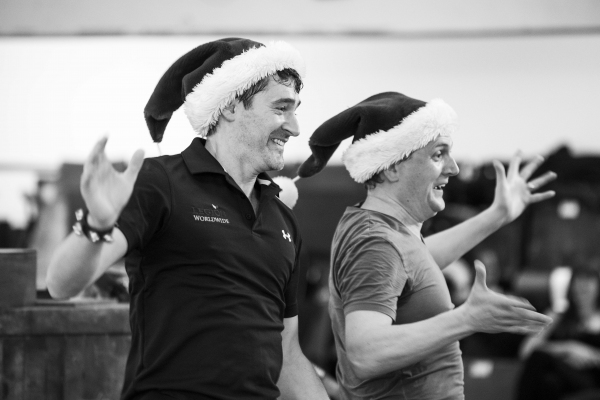 Tom Chambers (Phil Davis) and AlEd Jones (Bob Wallace)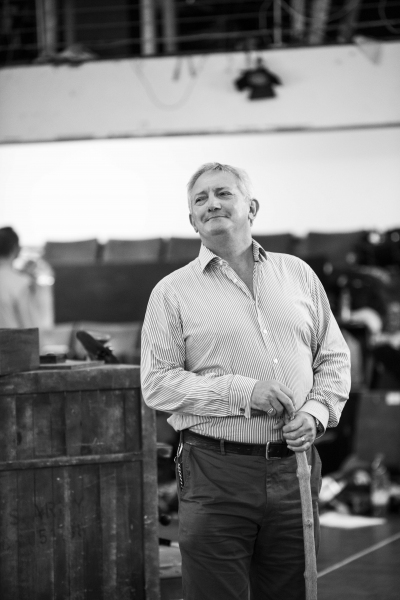 Graham Cole (General Waverley)

Rachel Stanley (Betty Haynes) and Louise Bowden (Judy Haynes)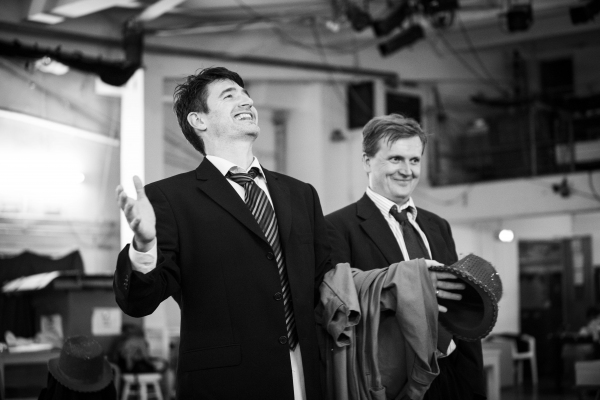 Tom Chambers (Phil Davis) and AlEd Jones (Bob Wallace)

Tom Chambers (Phil Davis)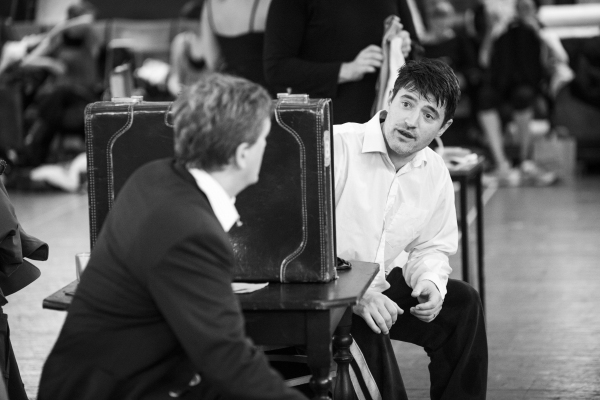 AlEd Jones (Bob Wallace) and Tom Chambers (Phil Davis)

Rachel Stanley (Betty Haynes) and Louise Bowden (Judy Haynes)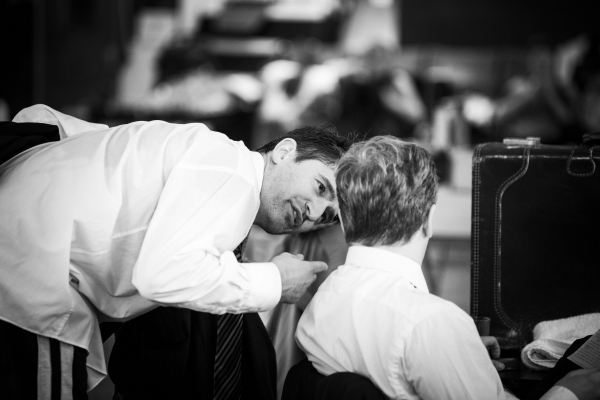 Tom Chambers (Phil Davis) and AlEd Jones (Bob Wallace)

Rehearsals for White Christmas

Tom Chambers (Phil Davis) and AlEd Jones (Bob Wallace)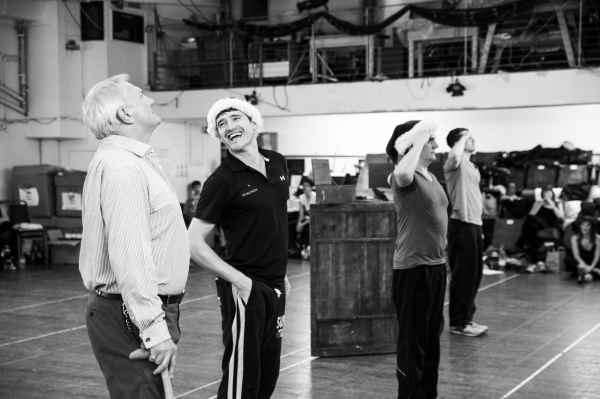 Graham Cole (General Waverley), Tom Chambers (Phil Davis) and AlEd Jones ( Bob Wallace)

Tom Chambers (Phil Davis), Graham Cole (General Waverley) and AlEd Jones ( Bob Wallace)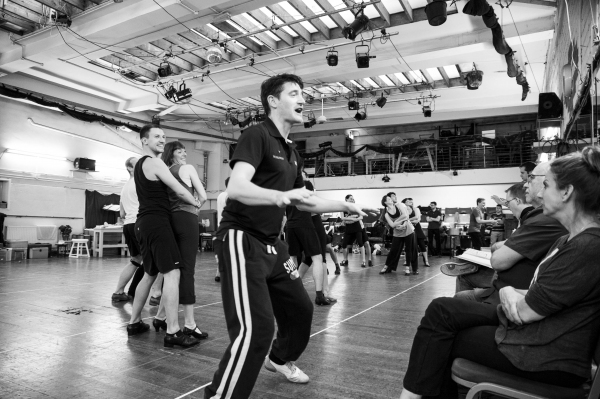 Tom Chambers (Phil Davis) leads the cast in rehearsal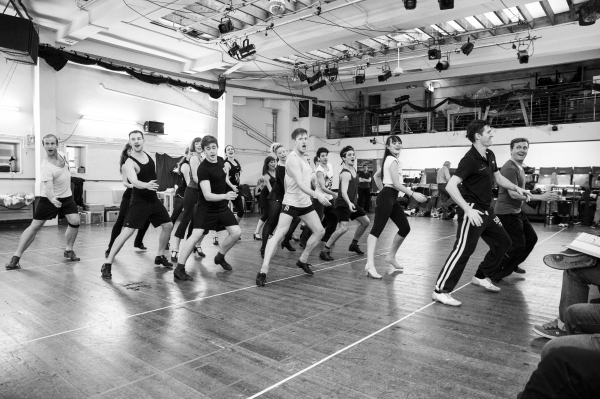 Tom Chambers (Phil Davis) and AlEd Jones (Bob Wallace) lead the cast in rehearsal

Tom Chambers (Phil Davis) and AlEd Jones (Bob Wallace) lead the cast in rehearsal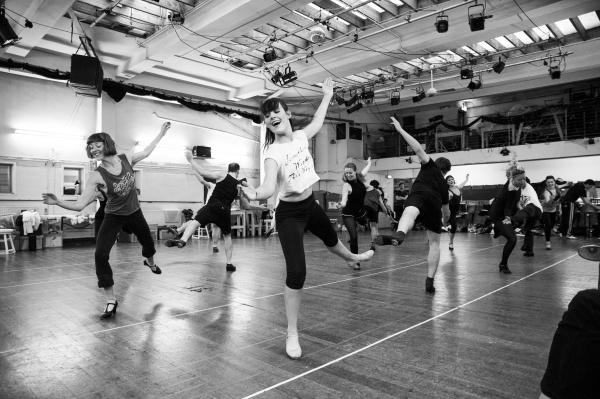 The cast in rehearsal for White Christmas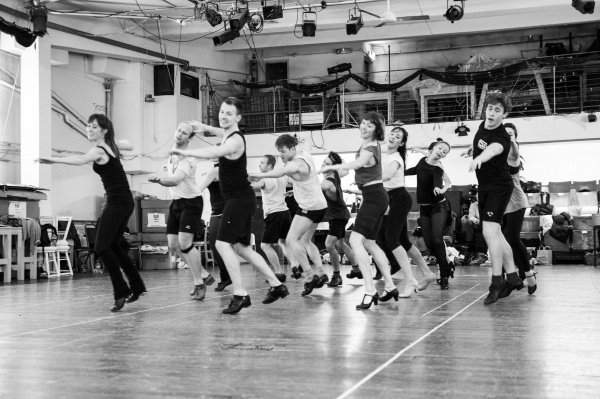 The cast in rehearsal for White Christmas

Tom Chambers (Phil Davis) and AlEd Jones (Bob Wallace) lead the cast in rehearsal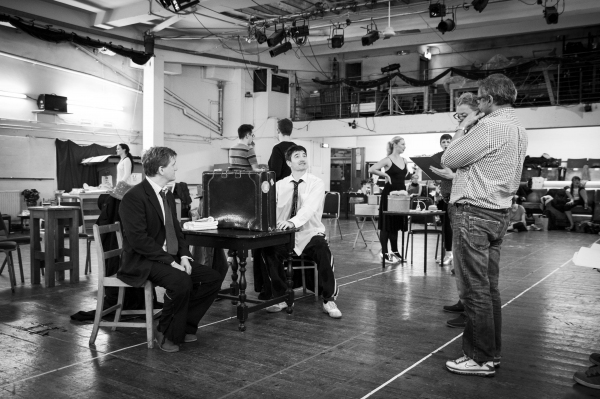 AlEd Jones (Bob Wallace) and Tom Chambers (Phil Davis)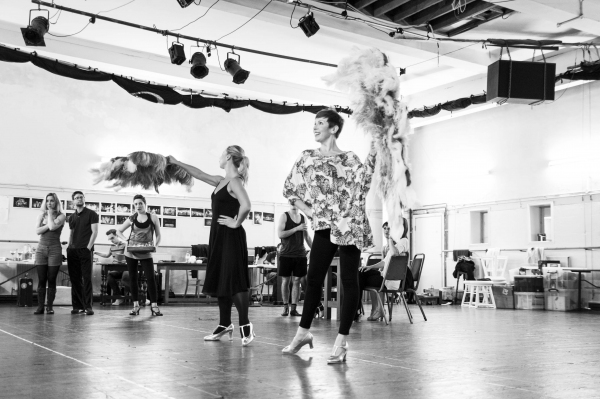 Louise Bowden (Judy Haynes) and Rachel Stanley (Betty Haynes)

Louise Bowden (Judy Haynes) and Rachel Stanley (Betty Haynes)

Tom Chmabers (Phil Davis), Louise Bowden (Judy Haynes), Rachel Stanley (Betty Haynes) and AlEd Jones (Bob Wallace)

Tom Chmabers (Phil Davis), Louise Bowden (Judy Haynes), Rachel Stanley (Betty Haynes) and AlEd Jones (Bob Wallace)

Rachel Stanley (Betty Haynes) and AlEd Jones (Bob Wallace)