Photo Flash: In Rehearsal with THE GRONHOLM METHOD at Menier Chocolate Factory
The Menier Chocolate Factory is now in rehearsal for the UK première of Jordi Galceran's The Grönholm Method. Making his UK directorial debut, BT McNicholl directs Jonathan Cake (Frank), Greg McHugh (Carl), Laura Pitt-Pulford (Melanie) and John Gordon Sinclair (Rick). The production opens on 22 May, with previews from 10 May, and runs until 7 July.
Set in the offices of a New York City Fortune 500 company, 4 unsuspecting candidates embark on the most testing job interview of their lives.
This taut play - which premièred in Barcelona in 2003 to great critical acclaim, exposes the psychological depths people will go to in order to get what they want.
In our age of reality TV game shows and tweeting US presidents, The Grönholm Method explores the human capacity to manipulate, lie and 'play the game' to get ahead in life.
www.menierchocolatefactory.com
Photo Credit: Manuel Harlan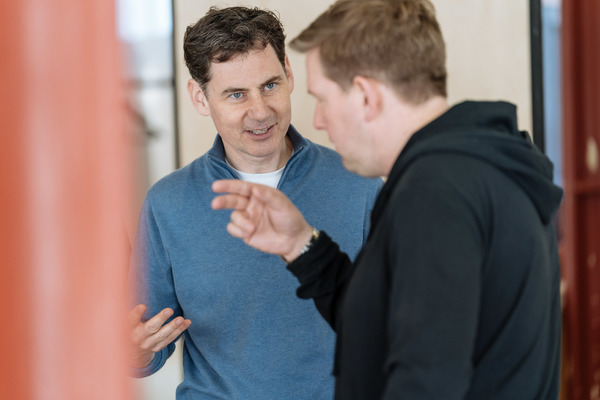 BT McNicholl and Greg McHugh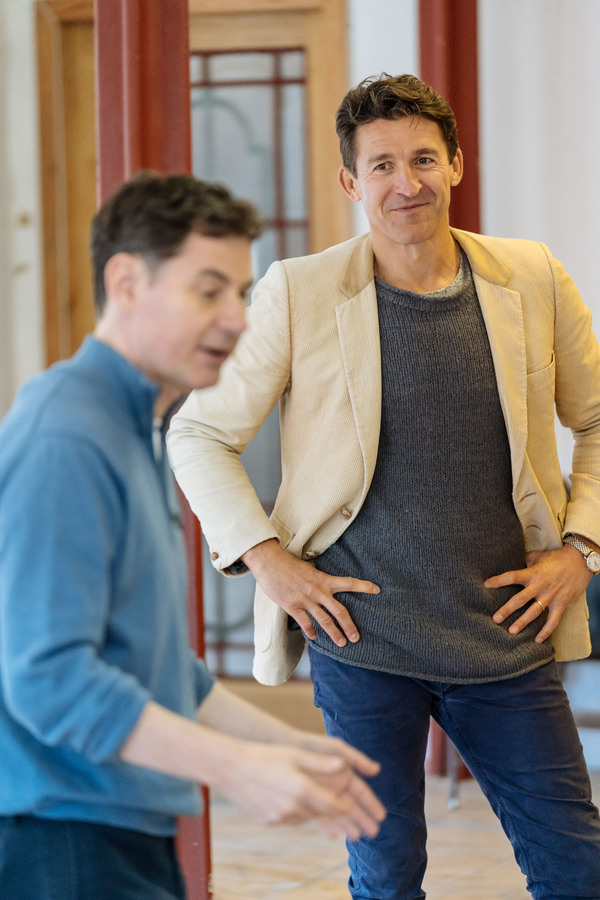 BT McNicholl and Jonathan Cake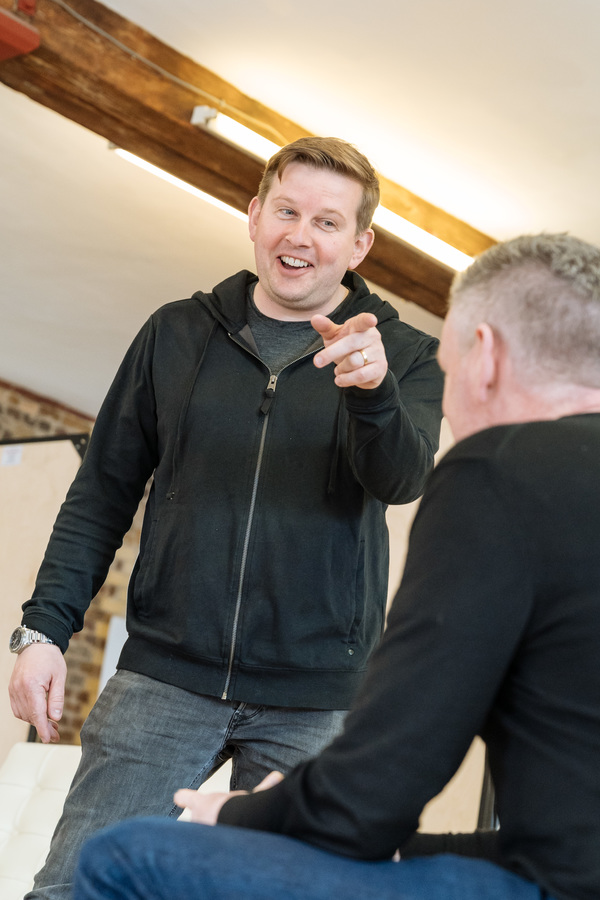 John Gordan Sinclair and Greg McHugh

Jonathan Cake and John Gordan Sinclair

Jonathan Cake, John Gordan Sinclair, Laura Pitt-Pulford and Greg McHugh

Laura Pitt-Pulford and Jonathan Cake

Laura Pitt-Pulford, John Gordan Sinclair, Greg McHugh, Jonathan Cake