John Gordon News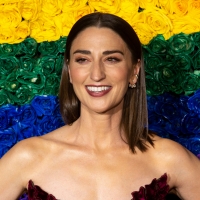 Sara Bareilles Joins the 2022 Roundabout Theatre Company Gala Celebrating Chita Rivera
by Stephi Wild - Jan 4, 2022
Roundabout Theatre Company has announced that Sara Bareilles  will join the 2022 Gala evening celebrating Tony Award winner, RTC alumna and friend Chita  Rivera with The Jason Robards Award for Excellence in Theatre.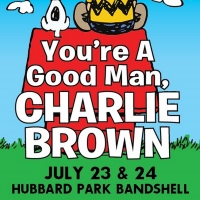 BWW Review: YOU'RE A GOOD MAN CHARLIE BROWN at Castle Craig Players
by Sean Fallon - Jul 24, 2021
On Friday, July 23rd, I had the pleasure of seeing live theatre from the Castle Craig Players, again, their first live show since March of 2020!  Performing outdoors at the Hubbard Park Bandshell, in Meriden, CT, the Castle Craig Players return to live performances, right where they left off, with yet another phenomenal first-rate production, the family friendly 1967 classic musical, YOU'RE A GOOD MAN CHARLIE BROWN. After seeing this show as presented live by the Castle Craig Players, it has now become one of my absolute favorite musicals!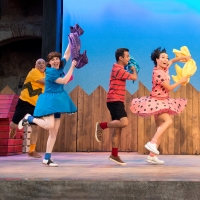 BWW Review: YOU'RE A GOOD MAN, CHARLIE BROWN at South Coast Rep
by Jonas Schwartz-Owen - Jul 21, 2021
Good grief! You're A Good Man, Charlie Brown Is Live But Sadly Not Alive. A combination of miscasting, poor direction, and a play that runs out of steam, this early production in the reemergence of live theater is a disappointment.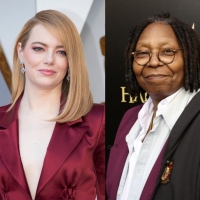 Emma Stone, Whoopi Goldberg, Rachel Brosnahan & More Join Roundabout Gala; $25 Virtual Access Announced
by Chloe Rabinowitz - May 13, 2021
Roundabout will welcome virtual appearances by Rachel Brosnahan (The Big Knife), Whoopi Goldberg (Damn Yankees!), Emma Stone (Cabaret), Blair Underwood (A Soldier's Play), Vanessa Williams (Sondheim on Sondheim) and surprise special guests.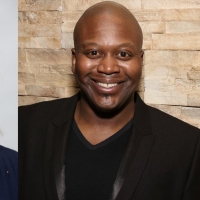 Jane Krakowski, The NY Pops and Tituss Burgess to Headline Roundabout Theatre Company's 2021 Gala in Central Park
by Chloe Rabinowitz - Apr 26, 2021
Roundabout Theatre Company has announced that Jane Krakowski (Tony Award nominee, She Loves Me; Tony Award winner, Nine) will star in the 2021 Gala celebrating the long-awaited return to live theatre. This year's special hybrid event "Curtain Up, Light the Lights!" will happen live in Central Park on Monday, June 7 and also stream live.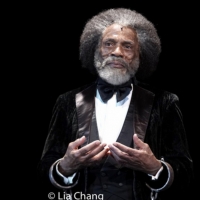 Photos/Video: Andre De Shields in FREDERICK DOUGLASS: MINE EYES HAVE SEEN THE GLORY at Flushing Town Hall
by Stephi Wild - Feb 27, 2021
Last night, Andre De Shields performed excerpts from his solo show, "André De Shields is Frederick Douglass: Mine Eyes Have Seen the Glory' at Flushing Town Hall.
216 Quarterfinalists Announced For 2021 Music Educator Award Presented By The Recording Academy And GRAMMY Museum
by Kaitlin Milligan - Jun 9, 2020
A total of 216 music teachers from 199 cities have been announced as quarterfinalists for the Music Educator Award presented by the Recording Academy® and GRAMMY Museum®. In total, nearly 2,000 initial nominations were submitted. In addition to our quarterfinalists, 91 legacy applicants from 2020 will also be eligible to win the award this year.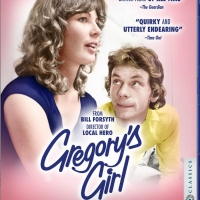 Film Movement Classics Releases New, Restored Version of GREGORY'S GIRL
by Sarah Jae Leiber - Jan 9, 2020
Following an 8-game losing streak, a desperate (and sexist) Glasgow school soccer team coach reluctantly accepts hotshot female player Dorothy (Dee Hepburn, who trained six weeks for the role). Although demoted to goalie, teenage knucklehead Gregory (John Gordon Sinclair), falls hard for his new teammate. Prodded by the advice of his smart-mouthed 10-year-old sister, Madeline, (Allison Forster), he does make his move, but there are behind-the-scenes feminine conspiracies en route.
CW Seed Lands Licensing Agreement With BBC Studios
by Kaitlin Milligan - Jan 8, 2020
 CW Seed, The CW's free, ad-supported digital network, has acquired the second window, non-exclusive streaming rights to 14 series from BBC Studios. The pact will bring more than 200 episodes and 150 hours of scripted library content to the platform. The announcement was made today by Rick Haskins, Executive Vice President, Marketing and Digital Platforms, The CW.
John Gordon Videos
John Gordon Frequently Asked Questions
How many shows has John Gordon written?
John Gordon has written 1 shows including You're a Good Man, Charlie Brown (Bookwriter).